Bowflex Selecttech 840 Kettlebell - Adjusts From 8 - 40 LB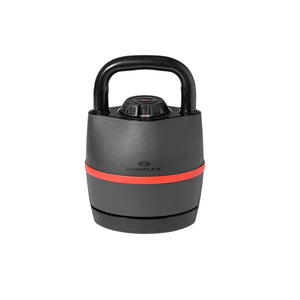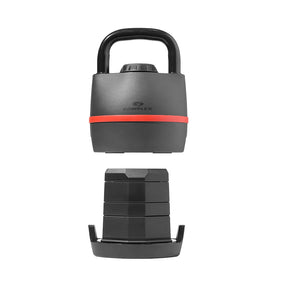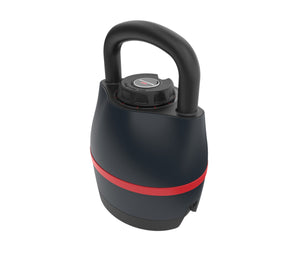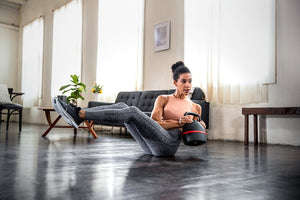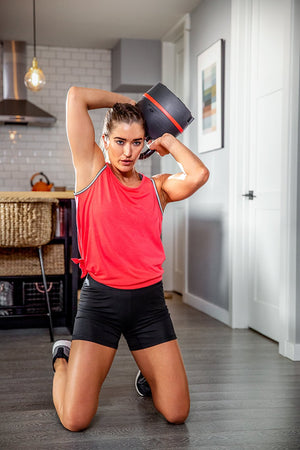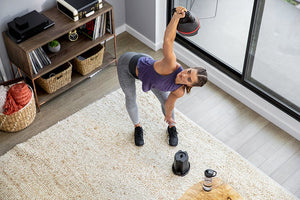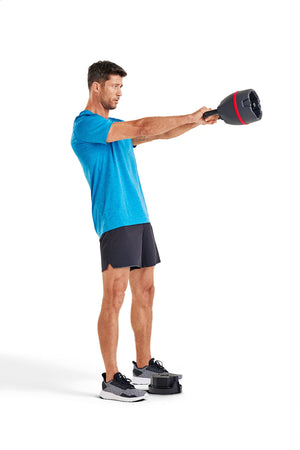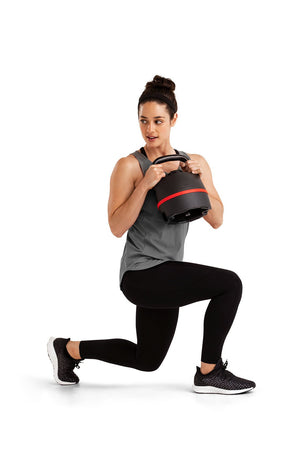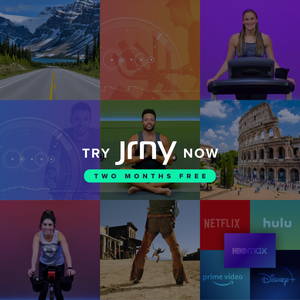 Bowflex Selecttech 840 Kettlebell - Adjusts From 8 - 40 LB
A whole set in one: Bowflex Selecttech 840 Kettlebell
The Bowflex SelectTech 840 Kettlebell, your versatile companion for a dynamic and efficient home workout. This adjustable kettlebell boasts a compact design and offers the flexibility of six different weights—all in one. Elevate your fitness journey and save space with the turn of a dial, allowing you to tailor your workout to your individual needs effortlessly.
Benefits of Kettlebell Workouts
Incorporating kettlebell workouts into your routine provides a unique set of benefits. Kettlebell exercises engage multiple muscle groups simultaneously, promoting efficient calorie burn and muscle development. The dynamic movements involved enhance cardiovascular health while improving flexibility and balance. With the SelectTech 840 Kettlebell, you not only save space but also unlock the potential for a well-rounded and impactful fitness experience.
Unleash the Power of Versatility
The Bowflex 840 Kettlebell is a game-changer in home fitness. You have the freedom to choose from six distinct weights, adapting to your fitness level and progression. The 840 Kettlebell is not only space efficient but also ensures that you can switch from one exercise to the next quickly. The Bowflex 840 Kettlebell provides a comprehensive approach to total-body fitness.
Effortless Adjustabile Weight
Say goodbye to cluttered workout spaces and multiple kettlebells. The SelectTech 840 simplifies your fitness routine with its easy-to-use dial, allowing you to seamlessly transition between weights. This means no more interruptions to your workout flow, ensuring a smooth and effective training session every time.
Total-Body Results, Anytime, Anywhere
Experience the convenience of achieving total-body results from the comfort of your home or on the go. The Bowflex SelectTech 840 Kettlebell is not just a piece of equipment; it's your ticket to a comprehensive workout regimen that combines cardio and strength training. Build muscle, burn fat, and boost your confidence with one dynamic tool.
JRNY® Mobile-Only Membership Integration
Enhance your fitness journey with the JRNY* Mobile-Only Membership featuring Motion Tracking. Access a world of possibilities with your phone or tablet, and enjoy a complimentary 2-month trial. Keep your workouts dynamic with on-demand, full-body strength classes specifically tailored for your SelectTech kettlebell.
Beyond Kettlebell Workouts
Diversify your routine with the JRNY App, offering a range of whole-body workouts such as yoga, Pilates, and bodyweight exercises. Access these workouts anytime, anywhere, using your compatible iOS or Android device. With the 840 Kettlebell, your fitness goals are within reach, backed by the flexibility of the JRNY App.
Invest in your fitness with the Bowflex SelectTech 840 Kettlebell—a space-saving, adjustable solution for achieving total-body results. Seamlessly integrate it into your routine with the JRNY App, and experience the freedom to work out whenever and wherever you choose. Elevate your home fitness experience and embrace the versatility of the SelectTech 840 Kettlebell today.
Availble in-store or "try before you buy" at one of our 19 locations across Canada.
Specifications
SKU: EXWBOWSEL840KB
Controls & Features:
Adjusts from 8 - 40 LB

Replaces 6 kettlebells

Ergonomic handle

Weight selection dial

Weight selection dial

Space efficient
Product Features
6 Weights in One System

Select the weight you want with the turn of a dial. 8, 12, 20, 25, 35, and 40 LB

Space Efficient

Designed with your home in mind.

Total Body Results

Perform a wide variety of total-body flow workouts.

Kettlebell Technique Videos

Access 24 trainer-led exercises.
Dimensions: 8.8" L x 7" W x 12.5" H (22.4 x 17.8 x 31.8 CM)
 (Please be advised that due to tolerances in the manufacturing process, individual weight plates may vary slightly from their stated weight values)
Abbotsford
Brantford
Burlington
Calgary NorthEast
Calgary SouthEast
Edmonton North
West Edmonton
Kamloops
Kelowna
BC Distribution Centre
Langley
Lethbridge
Nisku
Red Deer
Regina
Richmond
Saskatoon
Vancouver
Victoria
Woodbridge