KidsTale NL-1602 Playground
$62,999.00
$62,999.00
$62,999.00
$62,999.00
$62,999.00
$62,999.00
$62,999.00
$62,999.00
$62,999.00
$62,999.00
$62,999.00
$62,999.00
$62,999.00
$62,999.00
$62,999.00
$62,999.00
$62,999.00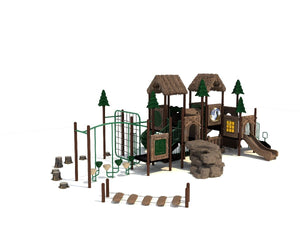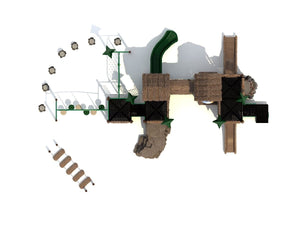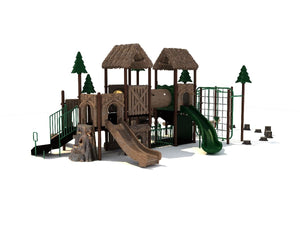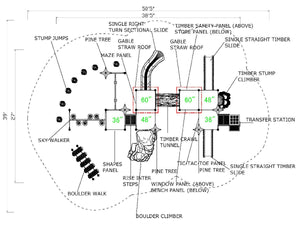 KidsTale NL-1602 Playground
$62,999.00
$62,999.00
$62,999.00
$62,999.00
$62,999.00
$62,999.00
$62,999.00
$62,999.00
$62,999.00
$62,999.00
$62,999.00
$62,999.00
$62,999.00
$62,999.00
$62,999.00
$62,999.00
$62,999.00
The KidsTale natural landscape series draws upon the inspiration of nature to foster creative stories. It's available with 5" posts. This series demonstrates the fantastic work of KidsTale international designers, and it's a natural fit when planning outdoor play spaces at your Municipal Park, day care center, apartment complex or school.
At the heart of the KidsTale philosophy are safety, integrity and value. You don't have to sacrifice quality to find a playground to fit your budget. 
KidsTale's goal is to design an outdoor play space that is eye-catching, inviting AND safe. They are are a proud Certified Member of IPEMA and follow all national playground safety guidelines for both ASTM and CPSC. They have been ISO certified since 1990. Their long list of certifications and qualifications include the following: ISO 9001, IPEMA, ASTM-1487, ASTM CSA-Z614 and EN1176.
Specifications
Age Groups: 5-12
Weight: 6330 lbs
Safety Use Zone: 53ft x 39ft
Child Capacity: 58-62