Progression Club 40 Magnetic Spin Bike (2024 w/tablet holder)
$1,899.00
$1,899.00
$1,899.00
$1,899.00
$1,899.00
$1,899.00
$1,899.00
$1,899.00
$1,899.00
$1,899.00
$1,899.00
$1,899.00
$1,899.00
$1,899.00
$1,899.00
$1,899.00
$1,899.00
Price
$2,499.00
You save 24%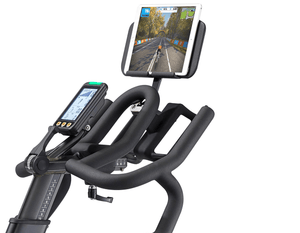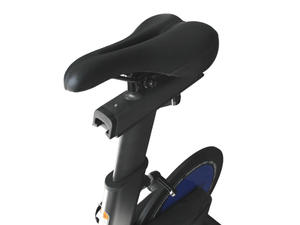 Progression Club 40 Magnetic Spin Bike (2024 w/tablet holder)
$1,899.00
$1,899.00
$1,899.00
$1,899.00
$1,899.00
$1,899.00
$1,899.00
$1,899.00
$1,899.00
$1,899.00
$1,899.00
$1,899.00
$1,899.00
$1,899.00
$1,899.00
$1,899.00
$1,899.00
Price
$2,499.00
You save 24%
It's hard to believe a spin bike this powerful can stay anchored to one spot! The newly redesigned Progression Fitness Club 40 Spin Bike offers superior construction, features and performance to spin class members and home users alike. Its heavy-duty frame welcomes the sweat from a tough workout, as it is double powder-coated to prevent rust and corrosion.
Sweat will occur when you meet the on-screen challenge of 16 levels of resistance. A single lever allows you to shift through them all, while you take a driving, low-impact sprint on standard SPD pedals. A drop-down handlebar gives you that road bike feel option and also doubles as a dual water bottle cage for those fluids you'll want to replenish.
The ride just got a lot more fun for riders who like to stay connected while they spin. With the tablet holder, it is a handy addition to a bike that offers built-in Bluetooth connectivity – your access to top apps like Zwift, Kinomap, Wahoo and Vortec, which comes free with your progression bike.  
Spinning can give any participant a lot more than a vigorous ride. All that pedaling improves blood flow, stamina and blood pressure while toning muscle groups from your legs to your core – and additional hand weights can bring those benefits to your upper body, as well. It's known to provide mood elevation beyond realizing all the great things you're doing for your whole body – which will get you trimmer and trimmer with 400 to 600 calories burned in an average session. That's before you really kick it up.  
When you do, the Club 40 picks up on the extra wattage your intensity generates – and lets you know it via a color change on your interactive monitor. This feature enables spin class instructors to call out the leaders of the pack, while home users can bask in the instant glow of another milestone passed.
Specifications
SKU: EXBPROCLUB40
Max User Weight: 375 LB
Flywheel Weight: 31 LB
Brake: Magnetic Braking System
Silent Poly-V Belt With Anti-Skip Pedaling
Dual Sided SPD Pedals
Racking Drop-Down Handle Bar
Dual Water Bottle Cages
Console included (Does not relate to TABLET seen in images)

Dimensions: 46" L 22" W 51" H
Display Calculates Wattage
Display Shows Levels, Calories, Speed, Distance, RPM, Time and Pulse, 16 Levels of Resistance
Wireless Heart Rate Compatible
Adjustable Handlebars (Vertical and Horizontal) Adjustable Seat Post (Vertical and Horizontal) Transport Wheels for Mobility
Toe Cages Included With Pedal Strap
Features Quick Start and Programmable Time and Distance Goals
Optional: Cell Phone Mounting Bracket
Abbotsford
Brantford
Burlington
Calgary NorthEast
Calgary SouthEast
Edmonton North
West Edmonton
Ontario Distribution Centre
Kamloops
Kelowna
BC Distribution Centre
Langley
Lethbridge
Nisku
Red Deer
Regina
Richmond
Saskatoon
Vancouver
Victoria
Woodbridge