Aquatone MANTA 15'6 Swimming Platform
$999.00
$999.00
$999.00
$999.00
$999.00
$999.00
$999.00
$999.00
$999.00
$999.00
$999.00
$999.00
$999.00
$999.00
$999.00
$999.00
$999.00
Price
$1,499.00
You save 33%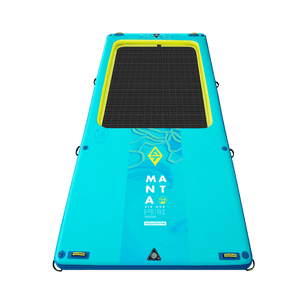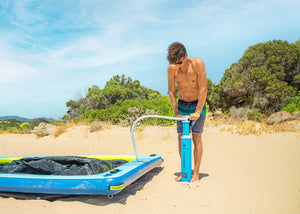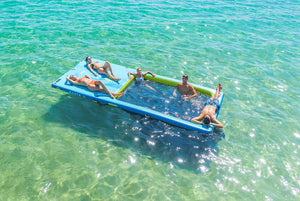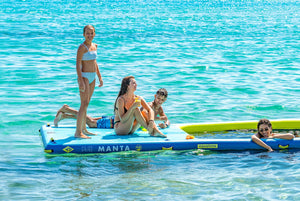 Aquatone MANTA 15'6 Swimming Platform
$999.00
$999.00
$999.00
$999.00
$999.00
$999.00
$999.00
$999.00
$999.00
$999.00
$999.00
$999.00
$999.00
$999.00
$999.00
$999.00
$999.00
Price
$1,499.00
You save 33%
Completing our range of air platform, the MANTA provides a mega moving platform to host a party of greater number of people! Apart from its spacious surface area and generous volume, MANTA offers a private swimming pool option with 1-meter-deep safety net, designed with rigid safety standards to guard your dear ones, especially young kids. Now you can throw a party by just simply attach the platform to a boat or let it drift on the open sea.
MANTA COLLECTION
GENEROUS SIZE
HOLD UP TO 8 PERSON, THE AQUATONE MANTA OFFERS INCREDIBLE SURFACE FOR GATHERING. DESPITE THE LARGE SIZE, IT IS HIGHLY STABLE AND INCREDIBLY VERSATILE.
PRIVATE POOL
NOW, ON THIS UNIQUE FLOATING ISLAND, YOU CAN ENJOY YOUR PRIVATE SWIMMING POOL FOR ALL YOUR FAMILY AND FRIENDS. WE EVEN DESIGNED A SAFETY NETS TO MAKE SURE THE LITTLE ONES ARE SAFE ALL THE TIME.
EASY TO CONNECT
MANTA IS AN ALL-IN-ONE SWIMMING PLATFORM. THE DOCKING AND ATTACHING SYSTEM MAKE IT EASY TO CONNECT WHETHER IT IS A INFLATABLE DOCK, YOGA PLATFORM OR ALL THE POSSIBLE USES.
Specifications
SKU:EXOAZTMANTA
REC. PAYLOAD
<320 kg / 705 lbs
MAX. PAYLOAD
400 kg / 882 lbs
Edmonton North
West Edmonton
Saskatoon