Aquatone ONEUS 20'0 Water Land Platform
$999.00
$999.00
$999.00
$999.00
$999.00
$999.00
$999.00
$999.00
$999.00
$999.00
$999.00
$999.00
$999.00
$999.00
$999.00
$999.00
$999.00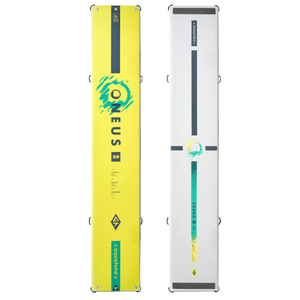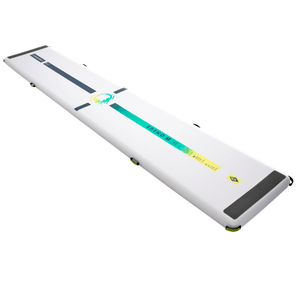 Aquatone ONEUS 20'0 Water Land Platform
$999.00
$999.00
$999.00
$999.00
$999.00
$999.00
$999.00
$999.00
$999.00
$999.00
$999.00
$999.00
$999.00
$999.00
$999.00
$999.00
$999.00
Highly adaptive, ONEUS Water and Land platform is the only and first amphibious air platform in the range. Featuring a unique two-sided design, ONEUS 20' could be used on water as a recreational swimming deck or lounger and on land for more demanding gymnastics training. Packing two-fold fun into one board, this exciting mat provides a new way for innovative use of all kinds.
DESIGNED FOR OUTDOOR
Designed for outdoorsy fitness enthusiasts, yogis, gymnasts or anyone looking to get outside to have fun. Oneus can be used on land or water, from backyards, sand bars to pools and lakes.
GREAT STABILITY
Durable and high pressure drop-stitch material brings more buoyancy to the floating water mat, which ensures the firm standing above water. The excellent weight capacity 500 lbs promises your stable playing and relaxation, allowing up to 4 people to have much fun as possible on it.
LIGHTWEIGHT WITH EXCELLENT PORTABILITY
46 lbs weight makes the carriage much easier. Thanks to the soft material, you can roll the platform with straps into a reel to save your storage space, and the lightweight reel is very easy to carry on your journey.
6-INCH THICKNESS FITNESS AND WATER MAT
At 6-inch thickness, the oneus is an exciting bounce mat for variety fitness purpose. The generous thickness offers great buoyancy to makes it a perfect swim or chill platform.
CROSS LINE INSTRUCTION
Printed cross line on the land deck to divide the mat at the short center axis that marks halfway point to aid orientation.
PREMIUM MATERIAL WITH HIGH PRESSURE VALVES
Built with extra stiff drop-stitch core material, oneus gives excellent buoyancy, stability and bounce. we apply the high-pressure valves to ensure the best air-tightness and durability. The 6-inch thick design is more than most air gym mats, the extra depth helps providing cushioned feel and is great for practicing tumbling.
LOOP AND HOOK FASTENERS
The built in velcro loop and hook fasteners on both edges allowing multiple mats to be connected together, leaving endless ways to have fun.
CONVENIENT HANDLES
Convenient handles for carrying and the use of power bands.
MULTIPLE D-RINGS
Multiple d-rings on the deck and rails. Designed for attaching extra gears.
Specifications
SKU: EXOAZTONEUS
ITEM NO: TP-300
| | |
| --- | --- |
| Length | 20'0" / 609 cm |
| Width | 40" / 101 cm |
| Thickness | 6" / 15 cm |
| Volume |   |
| Max Rider | 4 |
| Weight | 21 kg / 46.3 lbs |
| Rec. Payload | <190 kg / 418 lbs |
| Max. Payload | 226 kg / 500 lbs |
| Boxed Dimensions | 120 x 40 x 27 cm/ 47.2" x 15.7" x 10.6" |