Aztron CERES Body Board - 43"
$199.00
$199.00
$199.00
$199.00
$199.00
$199.00
$199.00
$199.00
$199.00
$199.00
$199.00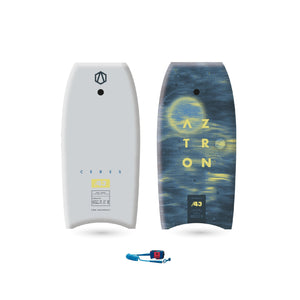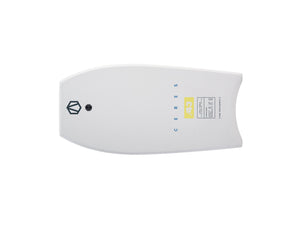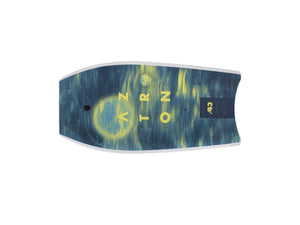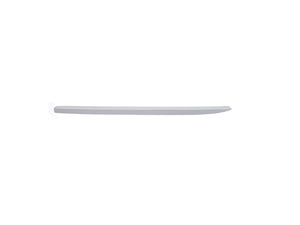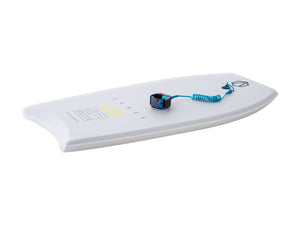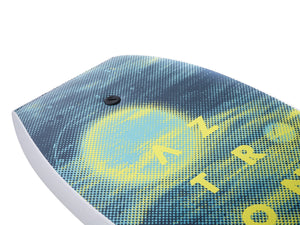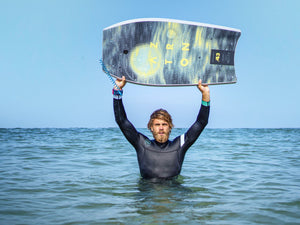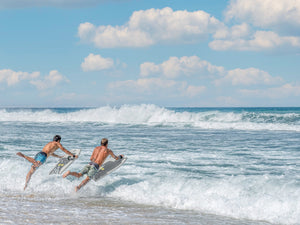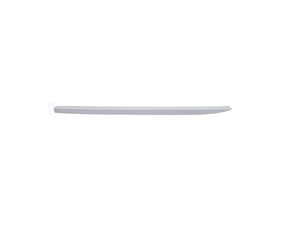 Aztron CERES Body Board - 43"
$199.00
$199.00
$199.00
$199.00
$199.00
$199.00
$199.00
$199.00
$199.00
$199.00
$199.00
The CERES 43 is the perfect board for novices who want a little extra strength to help keep the board from buckling on them. It is a pro starter level body board that comes in a 43" size, which will fit most adults and older children. Designed with a streamlined and parallel template, the CERES has a strong and 100% waterproof composite EPS core that is durable and lightweight, offering great flex, speed and flotation.
Another excellent feature is its hard-wearing HDPE high-density slick bottom, which provides great stiffness and smooth riding. The CERES carries a traditional "crescent tail" shape with 55 inch rails, a single fiberglass stringer system and nose bulb thumb grips for premium durability and increased comfort. With a super maneuverable yet easily controlled shape, your flame will be ignited when you ride one of these!
FEATURES:

Larger size for both beginners and advanced riders

IXPE (cross linked polyethylene) deck

High density polyethylene slick bottom

Fiberglass stringer insert for extra board stiffness

Crescent tail for versatile riding, including standup and drop knee bodyboarding

CERES planet inspired graphic for best optics

Double rails

Coil wrist leash with neoprene cuff included
TECHNOLOGY:

EPS FOAM CORE
The CERES 43 features an Expanded Polystyrene Core which is designed for entry-level bodyboards. This stiff but super lightweight foam core provides the ideal platform for diving onto broken waves and riding them to the beach. The EPS Core offers great buoyancy and gives a reasonable amount of flex. Perfect for novices tackling their first waves.
HDPE BOTTOM
CERES 43 features a HDPE-High Density Polyethylene slick board bottom to enhance its bodyboard performance. Not only does the HDPE slick bottom add strength to the board, it also gives the bodyboard a resistance-free riding surface to enhance speed and maneuverability on the wave.
FIBERGLASS STRINGER
The fiberglass tube stringer runs through the core. The stringer makes the bodyboard last longer and also adds strength, increasing performance and providing reasonable flex.
CRESCENT TAIL
A classic 45-degree angle on a 385-radius cut. Loose and responsive. Designed for all wave conditions. Crescent Tails gives the board excellent control and performance. CNC cut for maximum precision.
AIR VENT
The air vent design on the deck allows this EPS core bodyboard to pass air back and forth between its core and exterior while preventing water from entering.
Specifications

SKU: EXOAZTCERES
Length: 43" / 109 CM
Width: 22" / 55 CM
Thickness: 2.2" / 5.5 CM
Weight: 1.06KG / 2.34 LB
Max. Users: 1 
Rider Weight

: Up to 95 KG / 210 LB
Max. payload: 150KG / 331 LB
Rec. Height: Up to 187 CM / 6' 2"
Stringer

: Fiberglass x 1
Tail

: Crescent
Abbotsford
Brantford
Calgary NorthEast
Edmonton North
Ontario Distribution Centre
Kamloops
Kelowna
BC Distribution Centre
Lethbridge
Victoria