Aztron Gravity 42 Longboard Surfskate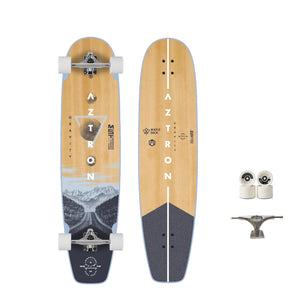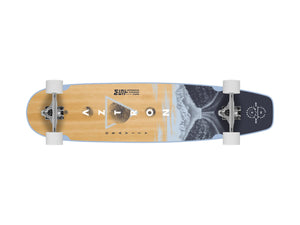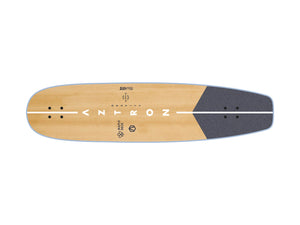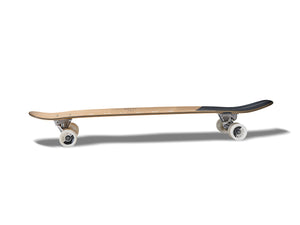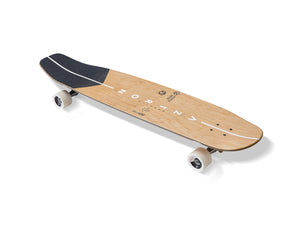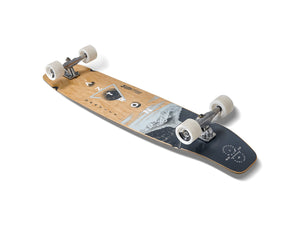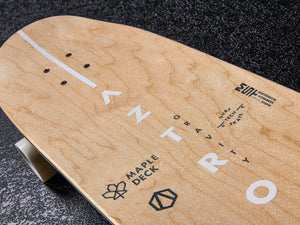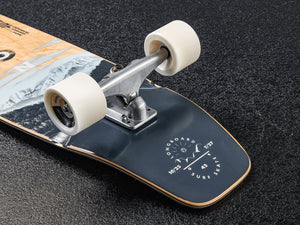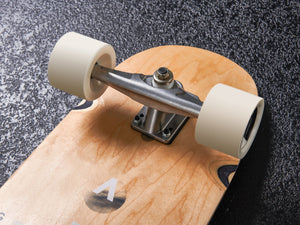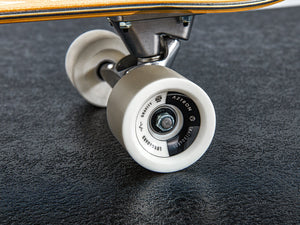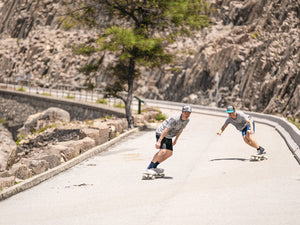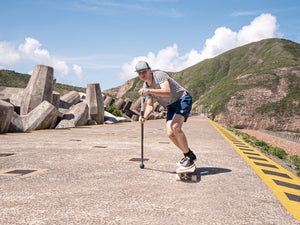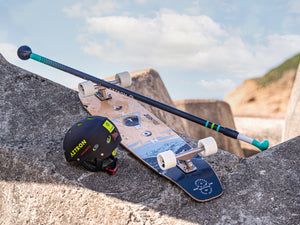 Aztron Gravity 42 Longboard Surfskate
The GRAVITY 42 is the perfect mix of surfing and skateboarding to make off season training smooth and fun. Inspired by the classic longboard from the surfing world, GRAVITY has a lot room to practicing your cross-steps, wide turns and nose rides.
FEATURES:
Classic longboard shape with round nose for toes over
Deck: Ultra-durable 7-ply Canadian Maple wood top and bottom
Transparent and black sandpaper
Squared tail for responsive turns and smooth carving
Surf style ABEC 9 chrome bearing with spacers and speed washers
Longboard style for surf or snowboard training
70*51 MM 78 A wheels Snow White
SX 4.0 truck system 
TECHNOLOGY:
LONGBOARD OUTLINE
Measuring 42 inch in length from nose to tail, the GRAVITY 42 is the perfect mix of surfing and skateboarding that makes the off season training so interesting. Inspired from the classic longboard from the surfing world, the GRAVITY is great for extreme smooth carving and a little walk up and back. Add an option Land Paddle and now you can enjoy surfing from sea to land.
100% CANADIAN MAPLE SANDWICH DECK TECH
The Canadian Maple top and bottom veneer with birch layers in the middle deliver stiffness and dynamics that allows the riders to snap the tail and carve at top speed. The 7-ply deck is long yet thing, offering the rider a familiar feeling to longboard surfing. GRAVITY also features a customized heat transfer decoration on the top and back deck for amazing visual impacts.
DOUBLE ROCKER
Get the full surfing experience of a surfboard with double rockers in the front and back. The front rocker gives the rider extra control and grip during nose rides and other tricks.
WIDE SQUARE SLOPED TAIL
The wider square tail on the GRAVITY delivers an unmatched stability and speed. Creating a looser surf-style feel that is perfect for cruising.
SX 4.0 TRUCK SYSTEM
The SX 4.0 Truck features a set of spherical wave cams that translate axle rotation into increased force by compressing a solid compression spring. Our signature SX 4.0 Surf Trucks combined with a 75 MM 78 A wheels makes the GRAVITY an exciting board that allows tight turns and incredible speed.
70*78 A WHEELS WITH ABEC 9
The 70 MM wheels are super soft and grippy for the perfect cruiser wheel on the long board. The soft 78 A formula smooth out the roughest roads and are great for downhill riding. On the road, the AZTRON Snow White 70 MM case polyurethane wheels are buttery smooth and literally kick out small rocks before you can ride over them. 
Specifications
SKU: EXOAZTGRAVITY
Length: 42" / 106.7 CM

Width: 10.25" / 26 CM

Tail: 5.27" / 13.4 CM

Weight: 3.37 KG / 7.34 LB

Truck: SX 4.0

Bearings: ABEC 9

Wheels: 70*51 MM/ 78 A
Abbotsford
Brantford
Calgary NorthEast
Edmonton North
West Edmonton
Kamloops
BC Distribution Centre
Langley
Lethbridge
Victoria