Aztron NEPTUNE Touring SUP - 12' 6"
$899.00
$899.00
$899.00
$899.00
$899.00
$899.00
$899.00
$899.00
$899.00
$899.00
$899.00
$899.00
$899.00
$899.00
$899.00
$899.00
$899.00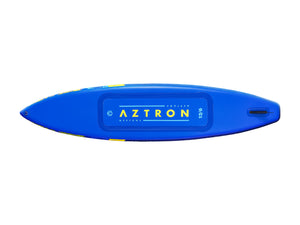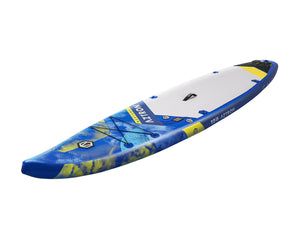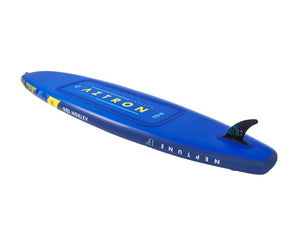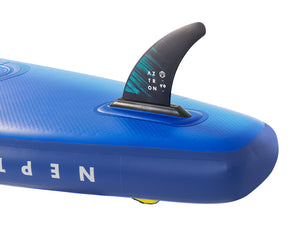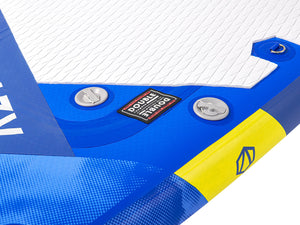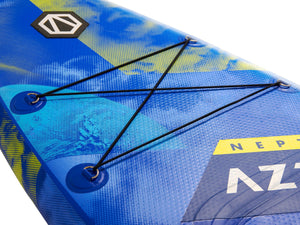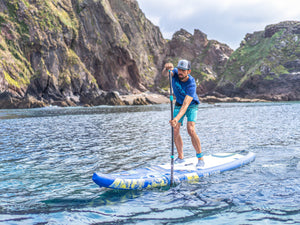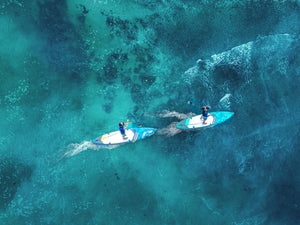 Aztron NEPTUNE Touring SUP - 12' 6"
$899.00
$899.00
$899.00
$899.00
$899.00
$899.00
$899.00
$899.00
$899.00
$899.00
$899.00
$899.00
$899.00
$899.00
$899.00
$899.00
$899.00
Explore with the most powerful and high performance touring SUP. Winds or choppy water don't excite most paddlers, but then most paddlers don't have this secret weapon! The NEPTUNE powers through waves and chops easily with a slightly raised nose rocker. Combined with its long and narrow outline, the NEPTUNE converts each stroke into smooth glides across the water.

FEATURES:

Double Chamber Tech with 150L inner chamber for extra safety buoyancy

Double Layer Fusion Tech on drop-stitch fabric: 25% lighter 

New season of "Planet Themed" pattern

5mm thick diamond grooved traction deck 

Tail kick pad 

4+4+2 D-ring connectors including kayak attachment option 

Front bungee cord system for easy gear access

9-inch center fin with US fin box
TECHNOLOGY:

LONGER OUTLINE FOR LONG DISTANCE PADDLING
The NEPTUNE 12'6" board has a truly classic touring SUP outline that is the longest board in the Touring Air SUP lineup. Making it the most suitable for smooth long distance and ocean paddling. Its narrow shape makes it easier to control and remains responsive and nimble. A comfortable 32" width offers extraordinary stability while paddling along costs, rivers and lakes.

DOUBLE LAYER FUSION TECHNOLOGY
Aztron's Double Layer Fusion Technology is the premium material technology applied on all the touring air boards. Featuring top and bottom second PVC fusion layers which are directly heat laminated onto the core layer and around the drop-stitch material. The innovative Fusion Tech uses less glue and is the more environmentally friendly choice.

SIGNATURE DOUBLE CHAMBER CONSTRUCTION
The Double Chamber Construction is a signature technology of Aztron and is applied on all the inflatable board products. The inner chamber offers a 50:50 air distribution with at least 100 liters of safety buoyancy, proven to effectively ensure rider's safety. The additional inner chamber with extra air pillars naturally creates sidewalls at the standing area that makes the board 30% stiffer, creating the feeling of paddling on a hard board.

HIGH PRESSURE DOUBLE VALVE SYSTEM
All Aztron's air SUPs are equipped with customized premium high-pressure double valves, designed exclusively for Double Chamber SUPs. With a smaller diameter than a regular valve, our valves help prevent damages caused by over inflation.

FRONT BUNGEE SYSTEM
4-point D-ring connector at the front plus adjustable bungee system for gear storage and easy access. The expandable front bungee system lets rider grab and go with safe and easy access to belongings and gears. 

DEEP GROOVED EVA TRACTION DECK
Featuring a 5mm thick deep diamond grooved soft EVA foam pad. This traction deck provides riders maximum grip and comfort while paddling. 

KAYAK SEAT D-RING CONNECTORS
The new touring SUPs are equipped with durable D-ring connectors to attach a kayak seat. Providing a convenient option for riders to rest and soak up the surroundings. By simply setting up a seat, your SUP is transformed into a kayak!
ACCESSORIES:
REBEL
There's a reason why we chose the REBEL to be the standard paddle for our Air Touring Range. Built to be extremely durable under different conditions, this paddle truly rebels against the current to move you forward.

SUP HAND PUMP LITE (DOUBLE ACTION)
"Pump easy and twice as fast!" The Aztron Double Action pump inflates your board faster and easier with continuous pumping cycles on both the downstroke and upstroke. With a simple switch, the double action can easily switch to the single-action mode to make that last phrase of the inflation (12-15 PSI) easier. An Aztron gauge is included to show you your board pressure.
The Aztron SUP pump also features a detachable T-bar handle for easier transport and storage.

10.0 SUP LEASH
Coiled SUP leash is great for paddle boarding as they don't drag behind you like a traditional surf leash. Riders don't have to worry about getting tangled up in the coil leash.

9.0 NYLON FIN
Equipped on all AZTRON air boards, this classic fin gives riders the freedom to take off and put on easily to match the different conditions during sessions. The ALL-ROUND FIN 9'0" Comes with a fixed screw that screws into the base plate already located within the fin box. No tools needed. Just insert in and go!

105L SUP GEAR BAG
Air SUP, paddle, pump, fin – everything fits in and you'll find it with ease. This air SUP Backpack features a compact design with extra compressed straps on the side to secure the board and side pocket to assist in holding the paddle.

Specifications
SPECIFICATIONS:

LENGTH: 12'6" / 381CM
WIDTH: 32"/81cm
THICKNESS: 6"/15cm
VOLUME: 339L
MAX. USERS: 1
REC.RIDER WEIGHT: 120KG / 265LBS
MAX. PAYLOAD: 160KG / 352LBS
WEIGHT: 11KG / 24.3LBS
Abbotsford
Brantford
Calgary NorthEast
Edmonton North
West Edmonton
Ontario Distribution Centre
Kamloops
BC Distribution Centre
Vancouver
Victoria