Aztron NOVA 2.0 All Around SUP - 10'
$749.00
$749.00
$749.00
$749.00
$749.00
$749.00
$749.00
$749.00
$749.00
$749.00
$749.00
$749.00
$749.00
$749.00
$749.00
$749.00
$749.00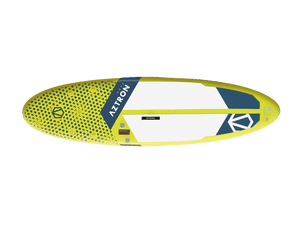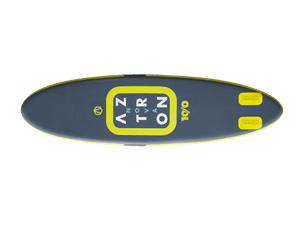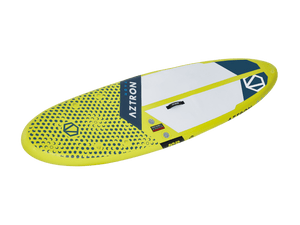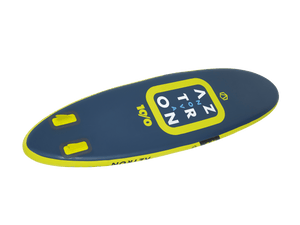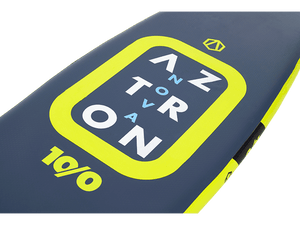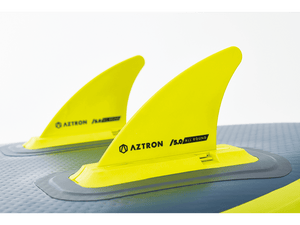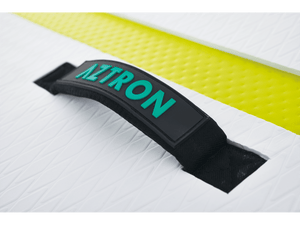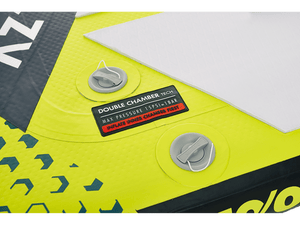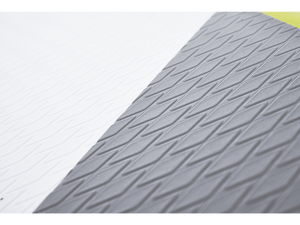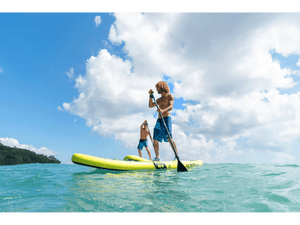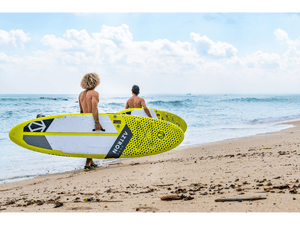 Aztron NOVA 2.0 All Around SUP - 10'
$749.00
$749.00
$749.00
$749.00
$749.00
$749.00
$749.00
$749.00
$749.00
$749.00
$749.00
$749.00
$749.00
$749.00
$749.00
$749.00
$749.00
The revolutionary line of NOVA is a series of full-sized SUPs that fold down to only half the size of conventional inflatable paddleboards. Perfectly designed with Double Chamber Lite Tech to offer unparalleled convenience without compromising performance or durability and for the very first time, youth can paddle with their own AZTRON board!
FEATURES
• 60 L Double Chamber Lite Construction for basic safety needs and extra stiffness
• Smart folding concept makes the SUP gear bag half of the normal size.
• Durable drop-stitch core material
• 4 MM thick diamond pattern EVA traction deck
• 4 point D-ring connector on top and safety leash ring on tail
• Integrated front bungee system for gear storage and easy access
• 5-Inch twin fins set up with easy push in design
• Ready-to-go accessory pack: 8' coil leash, double action pump, 4 part style alloy paddle, 78 L SUP backpack
TECHNOLOGY
LITE DOUBLE CHAMBER 
Offers a 60 L of extra safety flotation for safety concerns and an iBeam technology.
SMART FOLDING
Half the size of a conventional iSUP after being folded, it is easy and lightweight to transport.
COMPACT & LIGHTWEIGHT
Weight range from 7 to 9.8 KG Advantages from drop stitch core material
Specifications
SKU: EXOAZTNOVA
Length: 10' 0"
Width: 32"
Thickness: 6"
Weight: 9 KG
Volume: 275 L
Rec. Payload: 85 KG
Max payload: 115 KG

***At Reactive we recommend this Compact for people less than 83 KG, if you are a few KG heavier you will still be able to use this board and putter around, but you will get a lot more benefit from the SuperNova which is 11'0", there aren't many disadvantages for going for a longer board other than it takes 30 seconds longer to pump up. The longer the board, the better the glide***
Abbotsford
Calgary NorthEast
Edmonton North
West Edmonton
Ontario Distribution Centre
Kamloops
Kelowna
BC Distribution Centre
Langley
Lethbridge
Richmond
Vancouver
Victoria