Aztron POLARIS SUP - 11' 2"
$879.00
$879.00
$879.00
$879.00
$879.00
$879.00
$879.00
$879.00
$879.00
$879.00
$879.00
$879.00
$879.00
$879.00
$879.00
$879.00
$879.00
Price
$1,099.00
You save 20%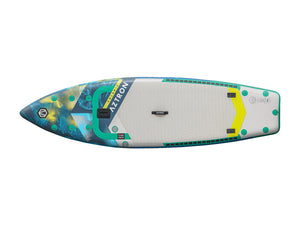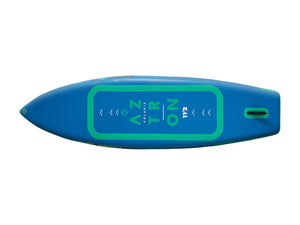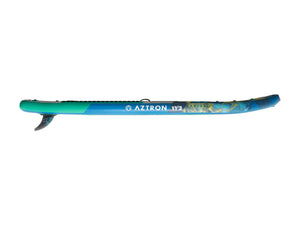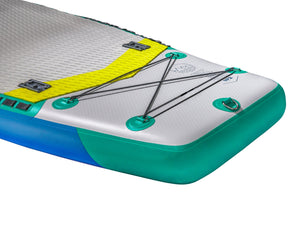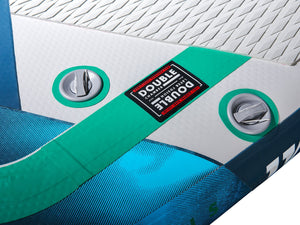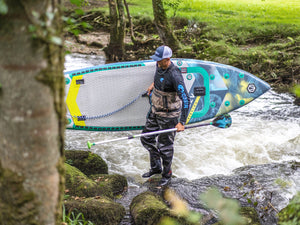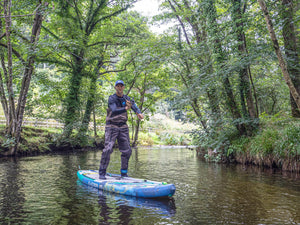 Aztron POLARIS SUP - 11' 2"
$879.00
$879.00
$879.00
$879.00
$879.00
$879.00
$879.00
$879.00
$879.00
$879.00
$879.00
$879.00
$879.00
$879.00
$879.00
$879.00
$879.00
Price
$1,099.00
You save 20%
FEATURES:

Streamlined board outline for adventure seekers

Double Chamber Tech with 150L inner chamber for extra safety buoyancy

Double Layer Fusion Tech on drop-stitch fabric: 25% lighter 

Exra wide 36" deck width offers generous space for all sorts of adventures

5mm thick diamond grooved traction deck 

Side chain riggings for extra luggage or cooler box attachement

4+4+2 D-ring connectors 

Front and tail bungee system sets

2+1 deck mounts for fishing gears like rods or cooler

9-inch center fin with US fin box
TECHNOLOGY:

SIGNATURE DOUBLE CHAMBER CONSTRUCTION
The Double Chamber Construction is a signature technology of AZTRON and is applied on all the inflatable board products. The inner chamber offers a 50:50 air distribution with at least 100 liters of safety buoyancy, proven to effectively ensure rider's safety. The additional inner chamber with extra air pillars naturally creates sidewalls at the standing area that makes the board 30% stiffer. Creating the feeling of paddling on a hard board.

INTEGRATED MOUNT ADAPTER
Option fishing rod holders with adjustable grip tightness to fit different rod sizes. Angle adjuster raises and lowers rod angles to fit different fishing methods.
INTEGRATED FISHING MOUNT
2+1 deck mounts for fishing equipment. These universal decks mounts are compatible with most fishing rod holsters and other equipment mounts found in stores. Optimally positioned for easy access to riders.

HIGH PRESSURE DOUBLE VALVE SYSTEM
All Aztron's air SUPs are equipped with customized premium high-pressure double valves, designed exclusively for Double Chamber SUPs. With a smaller diameter than a regular valve, our valves help prevent damages caused by over inflation.

FRONT BUNGEE SYSTEM
6-point D-ring connectors in the front plus adjustable bungee system for long distance and adventure gears. The expandable front bungee system with extra room allow riders to store larger items such as fishing equipment or cooler boxes.
ACCESSORIES:
STYLE 2.0
The AZTRON STYLE 2.0 Aluminum paddle is the perfect choice of top quality and value. With a 3-section or 4-section adjustable design, it ensures every paddler-no matter his or her size, is able to have a go.

SUP HAND PUMP LITE (DOUBLE ACTION)
"Pump easy and twice as fast!" The Aztron Double Action pump inflates your board faster and easier with continuous pumping cycles on both the downstroke and upstroke. With a simple switch, the double action can easily switch to the single-action mode to make that last phrase of the inflation (12-15 PSI) easier. An Aztron gauge is included to show you your board pressure.
The Aztron SUP pump also features a detachable T-bar handle for easier transport and storage.

10.0 SUP LEASH
Coiled SUP leash is great for paddle boarding as they don't drag behind you like a traditional surf leash. Riders don't have to worry about getting tangled up in the coil leash.

9.0 NYLON FIN
Equipped on all AZTRON air boards, this classic fin gives riders the freedom to take off and put on easily to match the different conditions during sessions. The ALL-ROUND FIN 9'0" Comes with a fixed screw that screws into the base plate already located within the fin box. No tools needed. Just insert in and go!

165L SUP GEAR BAG
Air SUP, paddle, pump, fin – everything fits in and you'll find it with ease. This air SUP Backpack features a compact design with extra compressed straps on the side to secure the board and side pocket to assist in holding the paddle.

SPECIFICATIONS:

LENGTH: 11'2" / 340CM
WIDTH: 36"/91cm
THICKNESS: 6"/15cm
VOLUME: 340L
MAX. USERS: 1
REC.RIDER WEIGHT: 120KG / 265LBS
MAX. PAYLOAD: 144KG / 318LBS
WEIGHT: 12.6KG / 27.9LBS
No specifications for this product.
Abbotsford
Brantford
Calgary NorthEast
Edmonton North
West Edmonton
Ontario Distribution Centre
Kamloops
BC Distribution Centre
Lethbridge
Saskatoon