Aztron STREET 31 Surfskate Board
$139.00
$139.00
$139.00
$139.00
$139.00
$139.00
$139.00
$139.00
$139.00
$139.00
$139.00
$139.00
$139.00
$139.00
$139.00
$139.00
$139.99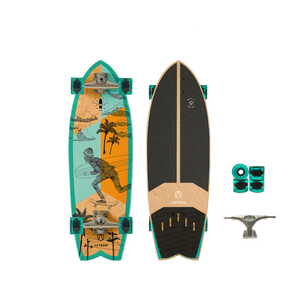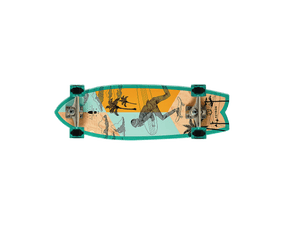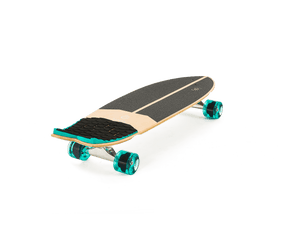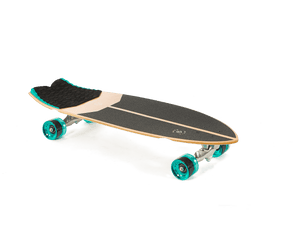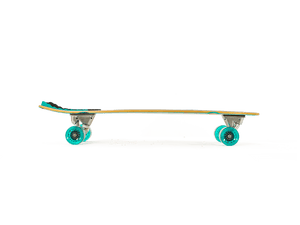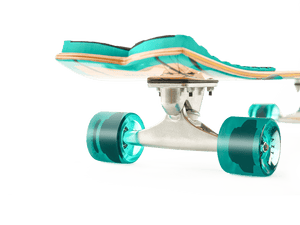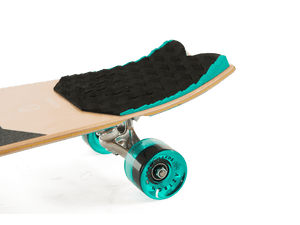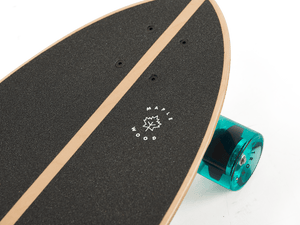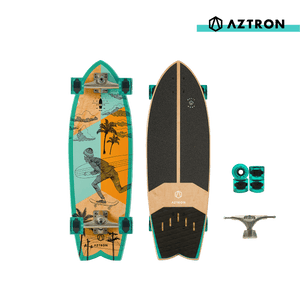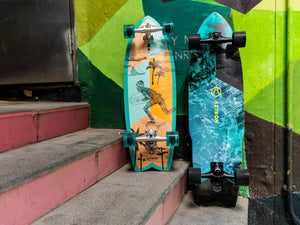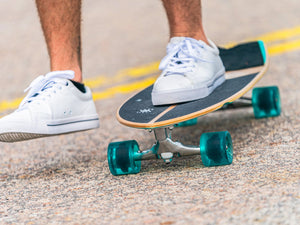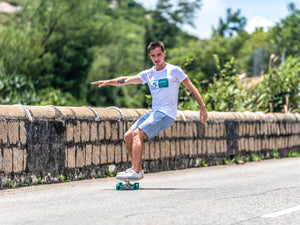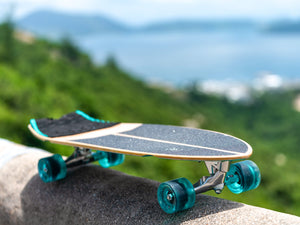 Aztron STREET 31 Surfskate Board
$139.00
$139.00
$139.00
$139.00
$139.00
$139.00
$139.00
$139.00
$139.00
$139.00
$139.00
$139.00
$139.00
$139.00
$139.00
$139.00
$139.99
Introducing a unique line of surf skateboards in 2021. Inspired by the sea, but made for the city. STREET 31 gives absolutely joy for its original surfboard shape, functional rocker and tail kick pad.
FEATURES:
Deck: 5-ply of rock maple with Canadian maple wood on deck and bottom
2021 Street Rider print
Sandwich deck color insert
Board width at 10" and a swallow fish tail makes the board responsive and turny
Tail kick pad
Surf style truck with ABEC 7 aluminum bearing for stable and controllable ride
65*51 MM 78 A wheels aqua
TECHNOLOGY:
SURFBOARD INSPIRED SHORT BOARD
Inspired by a swallow fish tail surfboard, the STREET 31 offers a short and wide deck that is specifically designed for smaller to medium size riders. With the perfect balance of length and weight, it is highly recommended for lightweight riders and also for those skilled riders who want to improve their cutbacks and backhand turns.
PREMIUM DECK TECHNOLOGY
The STREET 31 and FOREST 34 board decks are built with 5+2 (Rock Maple with Canadian Maple) piles on the top and bottom. These boards are extremely durable yet budget friendly. The compact deck size and medium concave also makes the range easy to ride and control.
HIGH-DENSITY SANDPAPER DECK
Applied with premium high-density sand paper, the FOREST deck is strong and durable. It gives best adhesion and grip designed for skateboard riders of all levels. The quality deck improves rider's grip which leads to better tricks and grater safety.
TAIL KICK DESIGN
Similar to a surfboard, all AZTRON surf skates feature a deep diamond grooved EVA pad on the tail kick to lock your toes and heel in when turning or making stops The tail kick insert also resulting in added control and drive.
SURF STYLE TRUCK SYSTEM
The STREET FOREST range features a surf-style truck system based on a mechanism including an adjustable spring. The user has the feeling of surfing on the road that gives the shorter range of boards the tightest turning radius of the lineup. Our surfskate range is engineered for performance and precision skating that brings you so much closer to surfing on concrete. We aim to offer the completely free motion of the front truck system mimic the movement of surfing.
ABEC 7 BEARING
The ABEC 7 bearing offers durable performance and exception roll speed. The premium bearing make the trucks turn quickly while maintaining a stable feel overall.
65 MM / 78 A WHEELS
The 65 MM / 78 A wheels add excellent grip and maximum comfort to the riding. The mid to soft wheels encourage the rider to pump and generate speed like a surfer normally would on a surfboard - these skates are the real thing.
INCLUDES
BOARD, ABEC 7 TRUCKS
65MM WHEELS
Specifications
SKU:EXOAZTSTREET
Length:31" / 78.7 CM

Width:10" / 25.4 CM

Tail:6.36" / 16.2 CM

Max Riders:1

Weight:3.0 KG / 6.6 LB

Truck:ABEC 7 / ALU

Rec. Rider Height:166 - 175 CM / 4' 7"- 5' 7"

Wheels:65*51 MM /78 A
Abbotsford
Brantford
Calgary NorthEast
Edmonton North
West Edmonton
Ontario Distribution Centre
Kamloops
BC Distribution Centre
Lethbridge
Victoria