Aztron TITAN All Around SUP - 11' 11"
$999.00
$999.00
$999.00
$999.00
$999.00
$999.00
$999.00
$999.00
$999.00
$999.00
$999.00
$999.00
$999.00
$999.00
$999.00
$999.00
$999.00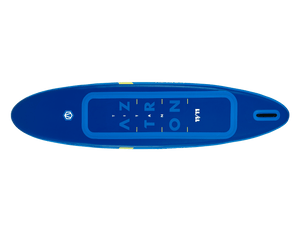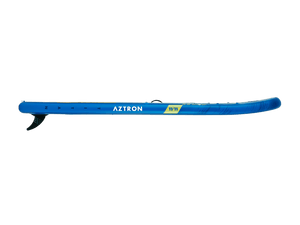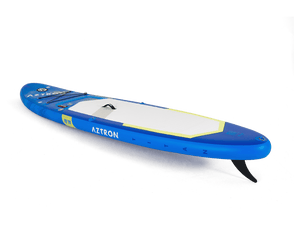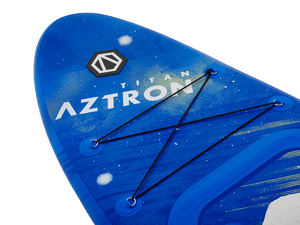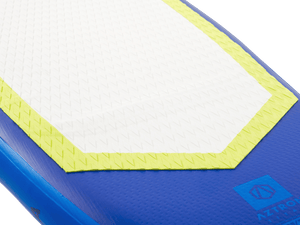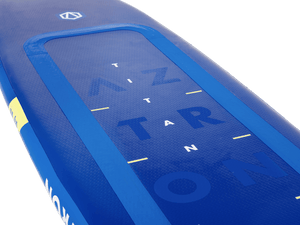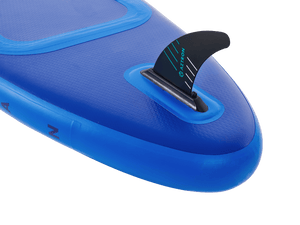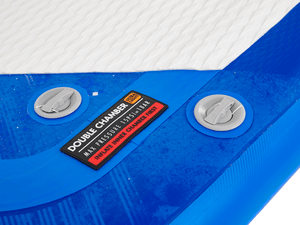 Aztron TITAN All Around SUP - 11' 11"
$999.00
$999.00
$999.00
$999.00
$999.00
$999.00
$999.00
$999.00
$999.00
$999.00
$999.00
$999.00
$999.00
$999.00
$999.00
$999.00
$999.00
There's big and then there's big. For instance, the Aztron TITAN All Around 11'11" iSUP is a BIG board – almost 12' long, 32" wide and 6" thick.  But it's also BIG with paddle boarders – some of them BIG themselves – who share a keen interest in the world's most popular stand up paddleboard shape, revolutionary construction, surprising speed and an amazing selection of FREE accessories.

It starts with double chamber technology. Two mid-board inflator valves fill two separate chambers of equal volume – one inner and one outer – providing outstanding safety and stability benefits. If one chamber should leak, you'll still have at least 100 liters of safety buoyancy in the other, so you'll be able to paddle to shore for repairs instead of having to swim for it and possibly losing your board. Rigidity is another irresistible dual-chamber advantage. The two chambers offer a much stiffer surface than single chambers, which can feel soft and bouncy. Extra air pillars inside the inner chamber increase that stiffness by 30%. Tightly bound by a durable drop-stitch exterior, this board can convince even its bigger riders that they're on a hard board – until they lift it out of the water and discover how lightweight it is.
They'll also discover the solid nylon and rubber center grab handle, one of several great on-deck amenities, including premium quality towing D-rings and an integrated bungee system for easy access to your snacks, water bottle, dry bags and other gear. A single-piece, soft brushed EVA footpad with diamond-pattern grooves provides a non-slip surface in the stand-up area. That's before the impressive list of free accessories that includes a 10' coiled SUP leash with stainless steel swivels to prevent tangles, an adjustable STYLE paddle with aluminum shaft and sturdy reinforced nylon blade, a dual action SUP pump that can inflate on both the downstroke and the upstroke (includes gauge), a durable, easily inserted center fin, and a colorful Aztron 105L gear bag with room for all of the above plus your deflated board.
While the TITAN's width gives beginners and taller riders hard-to-tip stability, its length gives them enough speed to have a blast out on the water – a great way to build your paddle boarding skills.
TECHNOLOGY
Front Bungee System
4-point D-ring connector at the front plus adjustable bungee system for gear storage and easy access. The expandable front bungee system lets riders grab and go with safe and easy access to belongings like dry bag or loose gear, snacks and water bottle.
KAYAK SEAT D-RING CONNECTORS:
This upgraded TITAN2.0 SUP is equipped with durable D-ring connectors to attach a kayak seat. This could be a forgiving option when you are tired of paddling. By simply setting up a seat, your SUP is transformed into a kayak! CENTER FIN WITH US FIN BOX: The all-round range highlights a US fin structure made of durable reinforced nylon. The installation is very easy with no tools required. Simply push the fin downwards into place, hand-turn the screw until it's tight and you're ready to go!
MOST POPULAR ALL-ROUND BOARD SHAPE: 
This board highlights an all-time favorite board shape and upgraded deck size. The perfect 11' 11" / 32" / 6" specification makes the range a perfect choice for heavier or taller paddlers of all skill levels looking for both comfort and performance.

Specifications
SKU: EXOAZTTITAN
Recommended Rider Weight: 112 KG / 247 LB
Maximum Payload: 155 KG / 341 LB
Style:

 

ALL-ROUND / KAYAK HYBRID
Technology:

 

ULTRA-LIGHT DOUBLE CHAMBER
Fin system:

 

9" US FIN x 1
STANDARD ACCESSORIES:
STYLE Aluminum 3-Section Paddle AC-P111
NEW! 9-Inch US Center Fin
Abbotsford
Calgary NorthEast
Edmonton North
West Edmonton
Ontario Distribution Centre
Kamloops
Kelowna
BC Distribution Centre
Langley
Lethbridge
Regina
Saskatoon
Vancouver
Victoria