Aztron URONO Touring SUP - 11' 6"
$999.00
$999.00
$999.00
$999.00
$999.00
$999.00
$999.00
$999.00
$999.00
$999.00
$999.00
$999.00
$999.00
$999.00
$999.00
$999.00
$999.00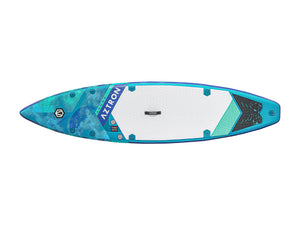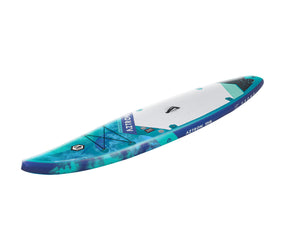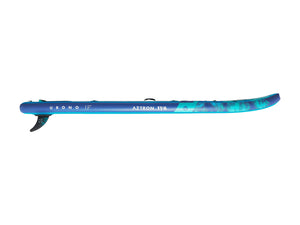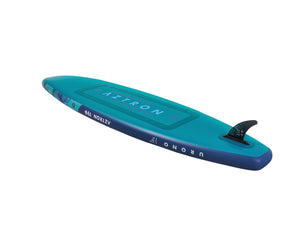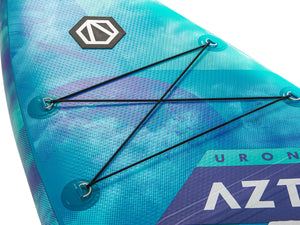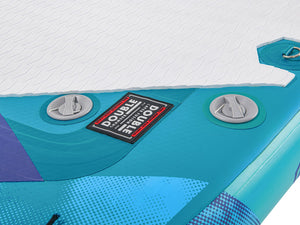 Aztron URONO Touring SUP - 11' 6"
$999.00
$999.00
$999.00
$999.00
$999.00
$999.00
$999.00
$999.00
$999.00
$999.00
$999.00
$999.00
$999.00
$999.00
$999.00
$999.00
$999.00
The URONO 11' 6" features a truly classic touring SUP shape. DOUBLE DOUBLE Technology (Double Chamber with Double Layer Fusion) makes the Urono exceedingly durable and stiff. This rugged board delivers the same forgiving, easy to ride on flat water paddling, long-distance excursions or a wavy water glide. 
Its 32" wide, 5 MM deep grooved footpad and a smoothed-out rocker design offers extraordinary stability, maneuverability and tracking. If you're new to touring paddling, the classic shape, efficient build your confidence.  Control comes easily, Its design, easy to control and offers a smooth ride in heavy chop and on windy days. 
FEATURES:
Double Chamber construction for safety and extra stiffness

 

Double Layer Fusion technology on drop-stitch fabric reduces weight by 25% and increase stiffness of 30%

 

Full deck printing with "planet pattern" graphic and rail graphic for optimum visual impact

 

5 MM thick diamond grooved EVA footpad for ultimate grip and extra comfort

 

The tail kick pad provides riders with maximum performance at each turn

 

Premium-quality towing D-rings, safety leash ring and D-ring on the back

 

Integrated front bungee system for easy gear access

 

A nylon center grab handle with rubber pad provides comfort and easy transport

 

9-inch US center fin system

 

Ready-to-Go Accessory Pack: including 10' coil leash, double action pump, aluminum adjustable paddle and 105 L SUP backpack in matching color

 
TECHNOLOGY:
DOUBLE CHAMBER LITE CONSTRUCTION
Aztron's incredibly safe signature technology gives every rider the feel of paddling on a hardboard. Double Chamber Construction is available on all the company's air board products. The second air chamber offers at least 100 liters of safety buoyancy, effectively ensuring rider safety. The additional inner chamber with its extra air pillars and sidewalls in the standing area gives the board 30% more stiffness.   
DOUBLE LAYER FUSION TECHNOLOGY
Aztron's extra-stiff, ultra-light premium material technology is available with all the company's touring and specialty air boards. Top-and-bottom PVC fusion layers are directly heat-laminated onto the core layer and around the drop-stitch material. The Urono's innovative Fusion Tech is: 
• 25% lighter than the traditional Double Layer Technology 
• 30% stiffer than regular single layer air boards 
• More environment-friendly and requires less glue 
EXTRA WIDE SHAPE
Aztron All-round and Touring air boards offer a wider shape for all skill levels. The 32" (81 CM) width provides superior stability while still maintaining a fast design to glide through the water with minimal drag. 
6 INCH THICKNESS
All Aztron boards are 6" thick, making every SUP super stable compared to a 4-inch iSUP. The extra 2 inches are perfect for larger paddlers who want absolutely no flex in the board under their weight. The 6-inch board is also ideal for anyone who wants to feel very secure while out on the water. 
DIAMOND GROOVE EVA FOOTPAD
A single-piece, soft-brushed EVA footpad features 5mm extra-deep diamond grooving to provide ultimate traction and comfort. 
INTEGRATED TAIL KICK PAD
Aztron Touring air boards feature a 5mm square-groove EVA deck pad on the tail for maximum grip during high-performance carves on a wave face. The kick tail on the deck pad helps the rider maximize performance at each turn and increase reactivity. 
INTEGRATED BUNGEE CORDS
The expandable and adjustable front bungee system lets rider "grab and go" with safe and easy gear access. Easily attach extras like dry bag or loose gear, snacks and your water bottle. 
CENTRE GRAB HANDLE
Integrated center grab handle for easy lift and non-stress transport. All Aztron handles feature neoprene with rubber pad design, providing strength and giving the user a solid grab and comfortable carrying experience. 
ROCKER DESIGN
With a minimal 6" (15 CM) rocker design, the board's nose is boosted to lessen drag, providing a maximum speed-to-length ratio. The high-rocker system, combined with kick-pad, increases rideability and stability in choppy and wavy conditions. The continuous rocker design allows the user to turn with relative ease and less effort.. 
ACCESSORIES:
STYLE ALUMINUM 3-SEC PADDLE
User-friendly 3-piece adjustable design and adjustable range of 165 – 220 CM

 

Low-aspect design. Easy to lift it out of the water

 

Standard accessory for all Aztron air boards.

 
SUP HAND PUMP LITE (DOUBLE ACTION)
Inflates twice as fast with pumping cycles on both the downstroke and upstroke.

 

Easily switches to the single-action mode for last phrase of the inflation (12 - 15 PSI) easier.

 

Aztron pressure gauge is included.

 

Detachable T-bar handle for easier transport and storage.

 

Standard accessory for all Aztron air boards (except NOVA 10' 0").

 
10.0' SUP COIL LEASH
7.5 CM wide quality neoprene wrap cuff, 6mm coiled TPU cord, and double stainless steel swivels with molded ends

 

Doesn't drag behind you or get tangled 

 

Top performance standard in a wide range of conditions

 

Standard accessory of all most Aztron air boards.

 
9.0" ALL-ROUND US CENTRE FIN
Upgraded to US fin structure with durable reinforced nylon

 

Removable for paddling near river banks and other shallow waters - or for the in-door water fitness activities

 

Easy slide-in, push-down, fixed screw installation .No tools needed.

 

Standard accessory of all Aztron air boards

 
105 L SUP GEAR BAG
Everything you need is at hand and stored and easy to find

 

Board, paddle, pump, leash, fin – everything fits in where you'll find it with ease. 

 

Upgraded color

 

Extra compressed straps on the side to secure your board. 

 

Standard accessory of TERRA, URONO, NEPTUNE, VENUS, ORION and SOLEIL air SUPs. 

 
Specifications
SKU: EXOAZTURONO
Length: 
11'6" / 350 CM
Width: 32" / 81 CM
Thickness: 6" / 15 CM
Volume: 
306 L
Max. Users: 1
Max. Pressure: 15 PSI
Rec. Rider Weight

: 
110 KG / 242 LB
Max. Payload: 
150 KG / 330 LB
Weight: 
12.5 KG / 27.5 KG
Abbotsford
Calgary NorthEast
Edmonton North
Ontario Distribution Centre
Kamloops
Kelowna
BC Distribution Centre
Lethbridge
Regina
Saskatoon
Vancouver
Victoria