Bowflex Xtreme 2 SE Gym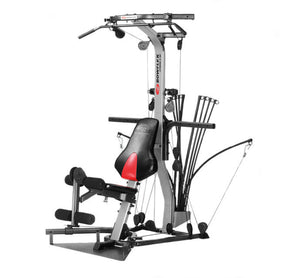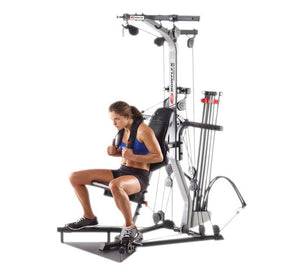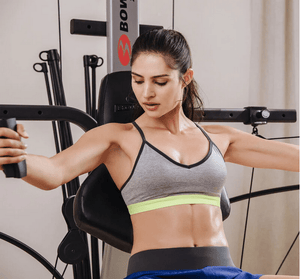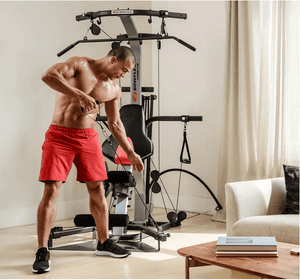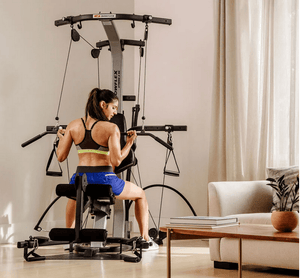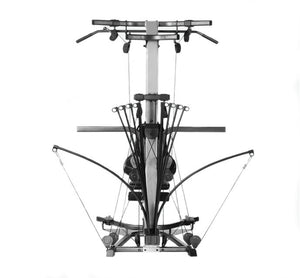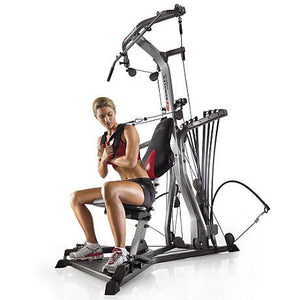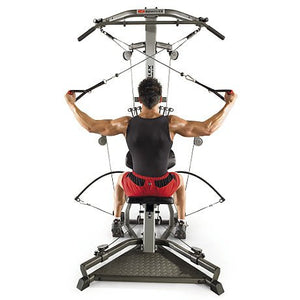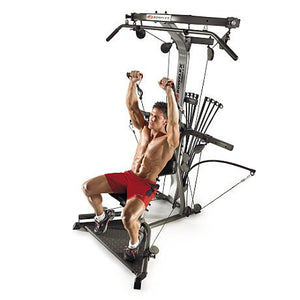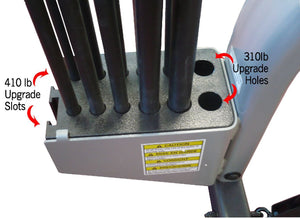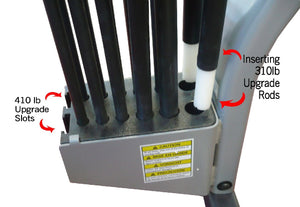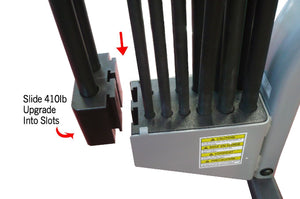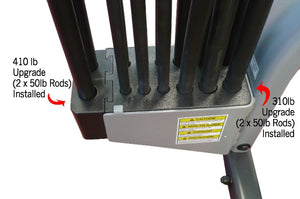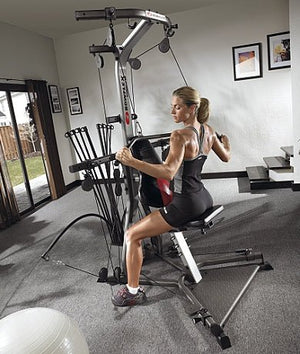 Bowflex Xtreme 2 SE Gym
Bundle & Save
Get A Full Body Workout At Home: Bowflex Xtreme 2 SE Gym 
The Bowflex Xtreme 2 SE Gym is a cherished favorite among fitness enthusiasts. It also stands as the #1 selling Bowflex model at Flaman Fitness, and for good reason. It's your key to unlocking a world of fitness potential without the hassle of manual cable changes. All you need is the motivation to commit to regular workouts, and the Xtreme 2 SE will help you achieve your goals with ease. 
Revolutionary BowFlex Power Rod Technology
At the heart of the Xtreme 2 SE home gym lies the groundbreaking Power Rod technology. This innovation revolutionizes your strength training experience. Here's how it works: 
Progressive Resistance: Power Rod technology offers progressive resistance, specifically designed to reduce strain on your joints during the initial phase of each exercise. It recognizes that we are often at our weakest at the start and eases you in gently.

 
Continuous Challenge: As your workout progresses, the resistance gradually increases. This feature pushes you to your absolute limit to maximize your results.

 
Endless Exercise Possibilities
The Xtreme 2 SE is not just a fitness machine; it's a complete fitness solution. With over 70 different exercises available sculpting and toning your body has never been more versatile and achievable. 
Comprehensive Features
Lat Tower:

Precisely target your upper body muscles with the angled lat bar. This feature is perfect for building strength and definition in your back, shoulders, and arms.

 

No-Change Cable Pulley System:

Say goodbye to the hassle of manual cable changes. The innovative no-change cable pulley system allows you to seamlessly switch between exercises. No interruptions, just a continuous flow to keep you motivated.

 

4-Position Lower Pulley/Squat Station:

Customize your lower body workouts to hit the right muscles from different angles. Whether you're looking to sculpt your legs, enhance your glutes, or work on your overall lower body strength, this versatile station has you covered.

 

Leg Extension:

Building leg strength and enhancing lower body performance is a breeze with the dedicated leg extension feature. 

 
Customizable Resistance
The BowFlex Xtreme 2 SE starts with a solid foundation of 210 pounds of Power Rod resistance. As you progress and grow stronger, you have the option to upgrade to a challenging 410 pounds (sold separately). This means that the Xtreme 2 SE can grow with you, as you increase in strength and endurance. 
Key Features
70+ strength-building exercises:

 

With over 70 different exercises the Bowflex Xtreme 2 SE Gym offers a variety of workout options. If your looking to build muscle or increase endurance? Or improve your overall fitness, this home gym provides a solution for every fitness goal.

 
210 pounds of Power Rod® Resistance (Upgradable to 410 lbs):

 

The Power Rod resistance system is the core of the Xtreme 2 SE's effectiveness. Featuring a total resistance of hefty 210 pounds of resistance. If that isn't heavy enough the Xtreme 2 SE can also be upgraded to 410 pounds of resistance with additional power rods which are sold separately.

 
Space-Saving Design:

 

The Xtreme 2 SE has a compact design that doesn't sacrifice equipment quality, making it an excellent addition to your home gym setup.

 
Also included:
Ab crunch shoulder harness

 

5-way hand grips or ankle cuffs

 

7 trainer-built workouts

 
The Bowflex Xtreme 2 SE Gym is your path to achieving your fitness goals efficiently, conveniently, and comfortably at home. Say goodbye to crowded gyms and hello to a tailored fitness regimen in the comfort of your own space. 
Are you prepared to take your fitness journey to the next level with the Bowflex Xtreme 2 SE Gym? Uncover the possibilities and embrace the future of home fitness today! 
Available at Flaman Fitness online or "try" before you "buy" at one of our 19 stores across Canada. 
Specifications
SKU: EXGBOWEXTR2SE
Number of Exercises: 70+
Resistance Technology: Bowflex Power Rods
Resistance (LB): 210 (Upgradable)
Included Attachments: Squat Bar, Ab Crunch Shoulder Harness
Optional Attachments: Preacher Curl, Gym Style Ab Crunch
Footprint - Length (Inches): 58
Footprint - Width (Inches): 49
Footprint - Height (Inches): 83
Machine Weight (LB): 157
Max User Weight (LB): 300
Warranty: Machine: 7 Years, Power Rods: Lifetime

Abbotsford
Brantford
Burlington
Calgary NorthEast
Calgary SouthEast
Edmonton North
West Edmonton
Kamloops
Kelowna
BC Distribution Centre
Langley
Lethbridge
Nisku
Red Deer
Regina
Richmond
Saskatoon
Victoria
Woodbridge