CoreFX Heavy Duty Ankle Strap Cuff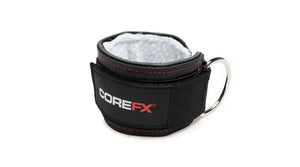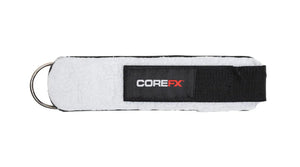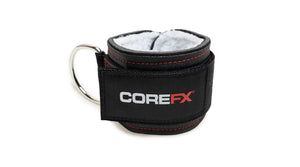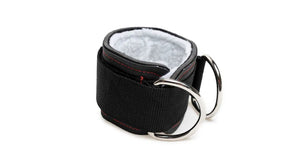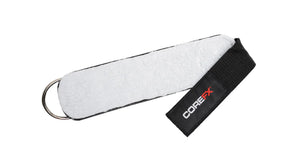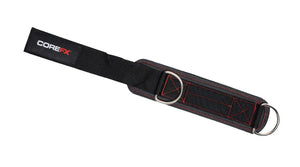 CoreFX Heavy Duty Ankle Strap Cuff
Lift with confidence and comfort while maximizing the power, precision, and mobility of your home gym isolation workouts.
The CoreFX Heavy Duty Ankle Strap Cuff offers all of the above.  Wrapped around your ankles, it stretches out your leg joints during exercise to help relieve the stiffness caused by prolonged sitting or standing. It's easy to adjust to your ankle size and hooks up easily to universal gym cables, training bands, and weightlifting bars.
This 3" wide cuff is designed for comfort as well as versatility. Two durable D-ring attachments evenly distribute the weight of your heaviest pulls. Your ankles are further protected by a synthetic shearling pad lining.
It's perfect for kickbacks, hip abductions and other cable machine exercises for your hips, legs, and glutes. 

Features
Sturdy construction

Double stitching
Reinforced steel D rings

Comfort

Soft, pillow fleece lining
Breathable and completely adjustable

Toning, strengthen, and tighten

Target lower leg, lower body, glute muscles
Create a leaner, stronger body
Helps increase overall strength
Rehabilitation, balance, and physical therapy value
Adds a degree of challenge to workouts

Versatility

Easily attach to a variety of gym equipment
Makes your workouts more exciting and interesting
Added resistance for a variety of exercises (used on ankle or wrist)


High-intensity interval training (HIIT)
yoga
running
core training
aerobics

Safety

Diminishes slipping and falling risks when you exercise your legs and glutes 
*Sold Individually*
Specifications
SKU: EXA360CFXAC
Dimensions: 6" X 6" X 4"
Weight: 2 LB
Abbotsford
Edmonton North
BC Distribution Centre
Langley
Lethbridge
Richmond
Vancouver
Victoria