Flow Pro Plus Massage Gun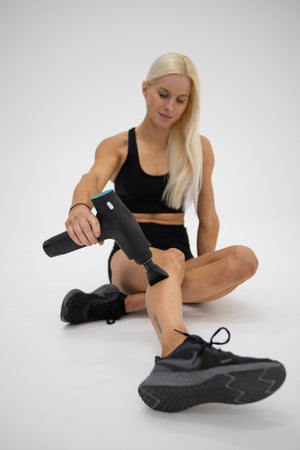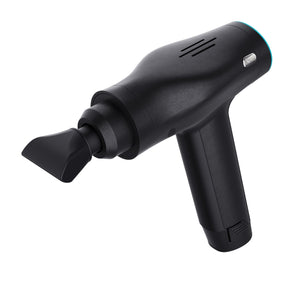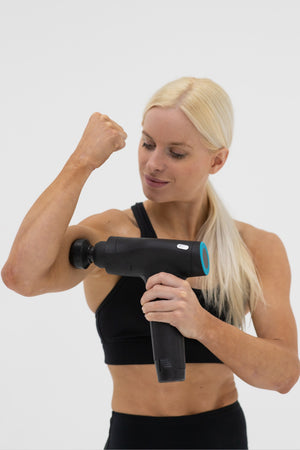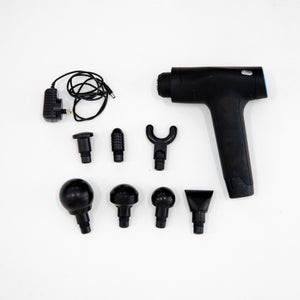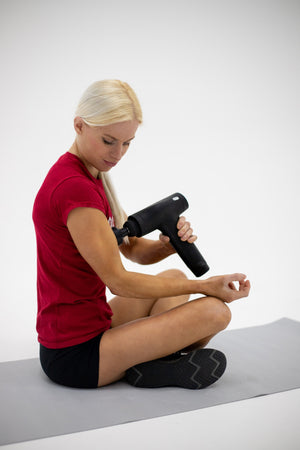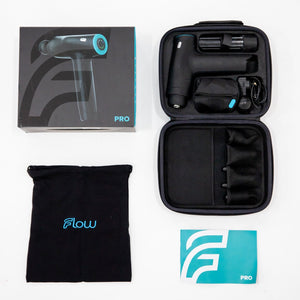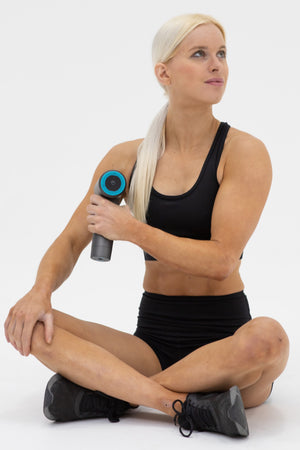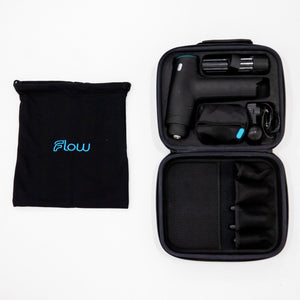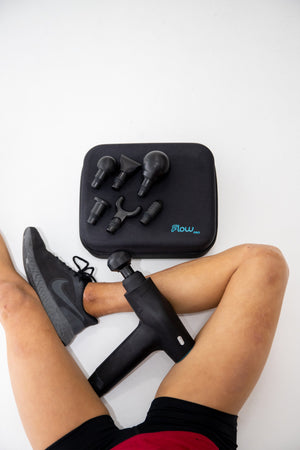 Flow Pro Plus Massage Gun
The next generation of percussive deep-tissue massage has arrived!
The Flow Pro Plus Massage Gun kicks Flow Pro's popular deep-tissue muscle relief technology up a notch – cranking the amplitude to 14 MM, while increasing the number of available massage heads to seven. This means you'll be able to go in even deeper to hammer out those aches and pains at up to 3200 percussions per minute – with more control and precision than ever before.
Like its predecessor, the Flow Pro 1, it's powerful yet lightweight, offering over four hours of soothing, any-time myofascial release per charge. Designed in consultation with leading athletes, sports physiotherapists, and professional sports teams from across the United Kingdom, the Flow Pro Plus features an in-house motor design for far quieter operation than you'll get from other massage guns on the market. It helps increase lymphatic flow and reduce lactic acid, speeding recovery and improving performance.
With four levels of powerful vibration, it helps release trigger points and break up scar tissue - promoting optimal performance, reducing fatigue and relieving muscle swelling and tension. The Flow Pro Plus is also great for warming up muscles before exercise, providing overall athletic mobility and range of movement. It may also help some users reduce common muscle and joint pain.
Specifications
SKU: EXAFLOPROPLUS
Charging Method: A/C Wall Charger

Battery Type: 3200 Mah Rechargeable Lithium-ion

Next-Generation Ultra-Quiet High-Torque Motor (60-65 dB's).

Lightweight (1.25 KG /2.75 LB) and Ergonomic Design

High-Frequency, High-Amplitude (14 MM)

Carrying Case Included.
More Features
7 Flow heads
Super Soft:

 

Treat the trapezius, glutes, quads and other muscle groups kindly with this flexible and forgiving head that covers an expanded surface area.

Soft: This low-impact head, with its forgiving dampening, provides overall relief to fatigued bodies. It's ideal for tender or bony areas.
Medium:

 

Made with closed-cell CPU foam, this non-porous and hygienic head goes easy on more sensitive areas but also provides full-body benefits. 
Wide:

 

This head features a wide shape and firm construction to scrape and flush lactic acid from your muscles and promote lymphatic drainage.
Fork:

 

This fork head works ideally along the spine, lower neck and Achilles' tendon. It's also effective on major muscle groups like the calves and quadriceps.
Bullet:

 

This small-diameter bullet targets your trigger points, blasting them out with its focused muscle treatment. 
Hammer:

 

The Hammer is a "jack of all trades" head, effective in all areas of the body – especially the larger, denser muscle groups. 
Controls:
Developed with the help of leading sports physiotherapists, the Flow Pro Plus sets the international pace for control with three power levels PLUS its patent-pending FlowWave™ mode, which provides athletes with the most effective recovery possible. 
Level 1 (Relax): 1800rpm @ 30Hz

Level 2 (Refresh):

 

2400rpm @ 40Hz
Level 3 (Recharge):

 

3200rpm @ 53Hz
FlowWave™:

 

L1 through to L3 ∞
Batteries:
The Flow Pro Plus uses six powerful LG cells (among the best batteries available) to power the device for over four hours of usage (3200mah).
Convenience
Unlike booking a massage or physio session, the Flow Pro Plus is a one-time purchase you can use any time, any place.
Abbotsford
Brantford
Burlington
Calgary NorthEast
Calgary SouthEast
Edmonton North
West Edmonton
Kamloops
Kelowna
BC Distribution Centre
Langley
Lethbridge
Nisku
Red Deer
Regina
Richmond
Saskatoon
Vancouver
Victoria