Inspire Body Lift Multi-Gym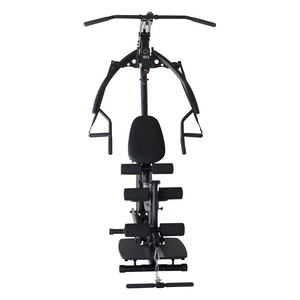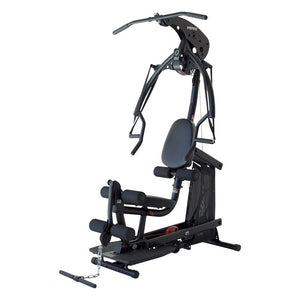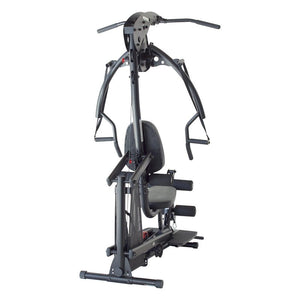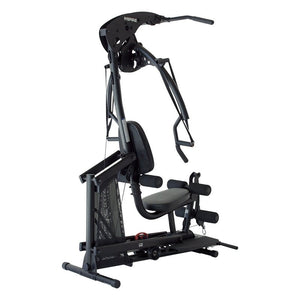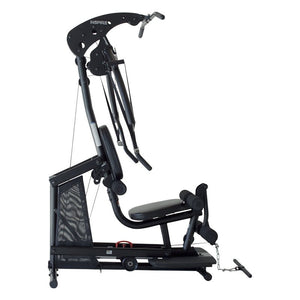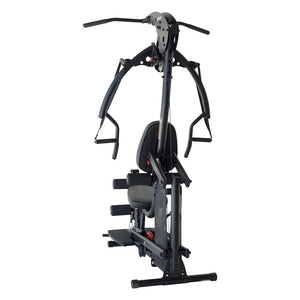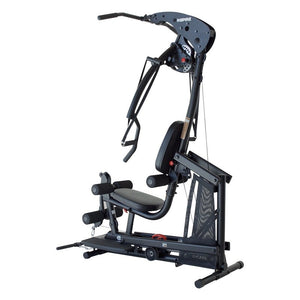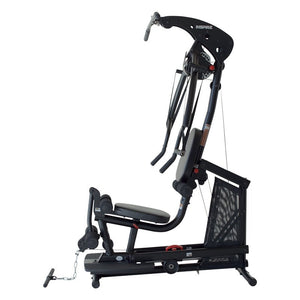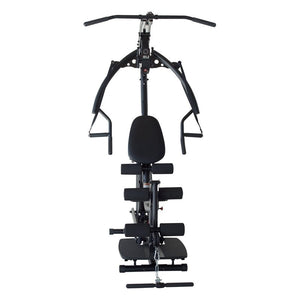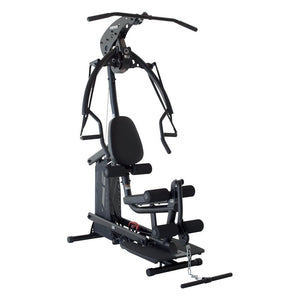 Inspire Body Lift Multi-Gym
The Inspire BL1 Body Lift Home Gym - One of the Most Innovative Home Gyms on the Market! 
The BL1 gym uses your own body weight as resistance and is adjustable from 10% to 150% of your total body weight.  Body weight resistance training has a large impact on your metabolism and causes your body to continue to burn calories hours after your workout is complete.
The BL1 gym offers a user friendly system, making it easy for you to adjust the resistance level by using a one-handed slide.  In addition, the seat and back rest are completely adjustable, enabling you to customize the gym to your body size.  This results in a more personalized and effective workout.
Key Properties:
Frame: Heavy-duty 2" x 4" oval 11 gauge tubular steel
Powder Coated Finish: The Electrostatic Powder Coat offers a durable, maintenance free finish
User-friendly Adjustment: Easily select resistance level with one-handed adjustment slide
Accessories: 18" revolving curl bar and 48" steel Lat bar
Pulleys: Fiberglass reinforced nylon
Cables: 2000 LB tensile strength polyurethane coated cable
Dimensions:  Depth 55" x Width 43" x Max Height 89"
Specifications
SKU: EXGINSBL1
Model: BL1 Bodylift Home Gym, Multi Gym
Product Code: BL10
(With Opt. Leg Press)
Dimensions: Length (Depth) 137 CM / 54.75" - Extends up to 157 CM / 61.75" at Resistance Position 15 Width - Footprint 64 CM / 25.25" Width - Lat Bar 107 CM / 42.5" Height 204 CM / 80.25" - Extends up to 226 CM / 89" at Resistance Position 15 Product Weight 98 KG / 216 LB
User Weight: 136 KG / 300 LB / 21 Stone
Resistance: 10% of Your Body Weight, or up to 150% of the User's Body Weight. Resistance Adjustment is 15% of the User's Body Weight, Adjusted with One-Handed Resistance Adjustment Slide
Frame: Heavy Duty 2 x 4" Oval 11 Gauge Tubular Steel
Paint Finish: Matte Black Electrostatic Powder Coat Offers a Durable Maintenance-Free Finish.
Pulleys: Fiberglass Reinforced Nylon (not Plastic)
Cables: 2000 LB Tensile Strength
Pivot Points: 1.5" Precision Steel Bearings at Bench Press
Oil Impregnated Brass Bushings on Other Parts for a Smooth and Fluid Motion with no Maintenance Required
Upholstery Contoured Orthopedic Pads
Seat: Height Adjustable
Backrest: Fixed
Rollers: 6 Foam
Press Station: Easy Adjustable with 4 Standard, 4 Reverse Positions Featuring a Free Motion Cable System to Improve Mobility and Co-Ordination
High Pulley Pulldown Pushdown Actions
Low Pulley
Front Positioned Leg Station
Fixed Seated Leg Extension
Standing Leg Curl Ability
Exercises: 4 Chest, 5 Shoulders, 5 ABS/Back, 4 Arms, 5 Leg
Unlimited Functional Training
Accessories Included: Revolving Curl Bar, Steel Lat Bar
Optional: Sport Handle, Ab Bar
Warranty: (Residential use only) Limited Lifetime Warranty.
Abbotsford
Burlington
Calgary NorthEast
Calgary SouthEast
Edmonton North
West Edmonton
BC Distribution Centre
Lethbridge
Red Deer
Regina
Richmond
Saskatoon
Vancouver
Woodbridge