Inspire M3 Multi-Gym - (Requires Pad & Shroud)
$3,699.00
$3,699.00
$3,699.00
$3,699.00
$3,699.00
$3,699.00
$3,699.00
$3,699.00
$3,699.00
$3,699.00
$3,699.00
$3,699.00
$3,699.00
$3,699.00
$3,699.00
$3,699.00
$3,699.00
Price
$4,599.00
You save 20%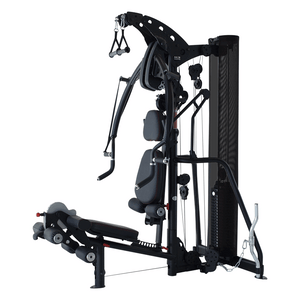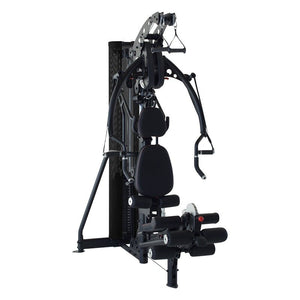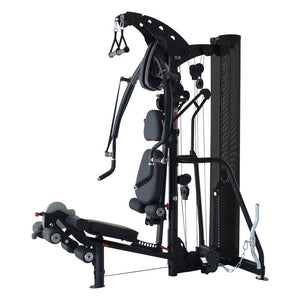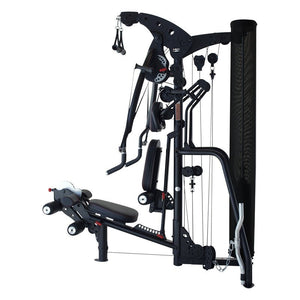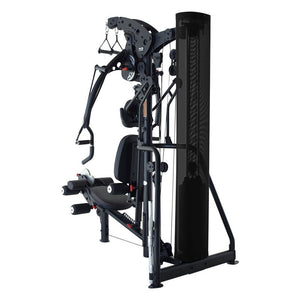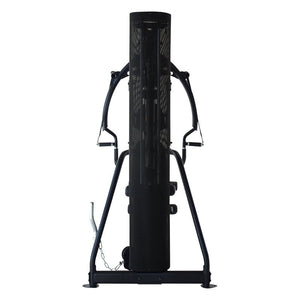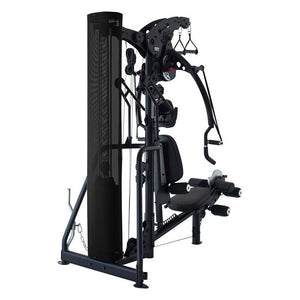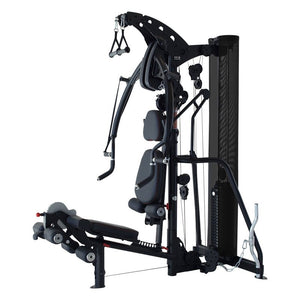 Inspire M3 Multi-Gym - (Requires Pad & Shroud)
$3,699.00
$3,699.00
$3,699.00
$3,699.00
$3,699.00
$3,699.00
$3,699.00
$3,699.00
$3,699.00
$3,699.00
$3,699.00
$3,699.00
$3,699.00
$3,699.00
$3,699.00
$3,699.00
$3,699.00
Price
$4,599.00
You save 20%
This award winning gym features a commercial quality abdominal crunch station built right into its head pad, a seated leg curl station for shaping glutes and strengthening hamstring muscles, and a patented dual back pad tilt for superior fit and comfort.
Visually inspiring and compact enough to fit on a 4' x 6' mat, the M3 is constructed of commercial 11-gauge steel, nylon pulleys, 2000 LB tensile strength cables, and precision ball bearings in its press arm pivot. It also comes standard with a 210 LB weight stack for even the most serious lifters.
At Inspire Fitness we will never submit to fashion over function. However, we've decided that there is nothing wrong with having both. The M3 is the home gym that the critics call "The Bomb". Check it out for yourself at your closest authorized Inspire retail showroom, and decide for yourself. The M3 has it all and will help you obtain a body you never thought possible.
Key Properties:
Frame:

Heavy-duty 2" x 4" oval and 3" round 11 gauge tubular steel
Powder Coated Finish:

The Electrostatic Powder Coat offers a durable, maintenance free finish
Pivot Points:

The bench press pivot points have 1-1/2" Precision Steel Ball Bearings. All other parts pivot on Oil Impregnated Brass Bushings to ensure a smooth and fluid motion with No Maintenance
Orthopedic Seats and Weight Stack Shroud:

The Color Coordinated Orthopedic Seat Pads offer Adjustable Support for Ultimate Body Comfort. The Weight Stack Shroud is constructed of a Heavy-Duty Mesh. There are four standard color choices in the Orthopedic Seat Pads and Mesh Weight Stack Shrouds to match the décor of your home! The color choices are Black, Tan, Burgundy, and Navy. (purchased separately)
Weight Stack:

210 LB Commercial Weight Stack with Solid Guide Rods and Center Drilled Weights
Accessories:

Aluminum Revolving Easy Curl Bar, Strap Handles with revolving grips, and Ankle Strap
Options Available:

Leg Press and Abdominal Bar
Dimensions: 

M3 Footprint: Top Beam Down 72" L x 40" W x 82" H Top Beam Up 84" H. M3 Footprint with optional Leg Press: Top Beam Down 72" L x 67" W x 82" H Top Beam Up 84" H
(Requires orthopedic pads & shrouds - purchased separately)
Specifications
SKU: EXGINSM3
Dimensions:
M3 Footprint: Top Beam Down 72" L x 40" W x 82" H Top Beam Up 84" H
M3 Footprint with Optional Leg Press: Top Beam Down Length 72" x Width 67" .x Height 82" Top Beam Up Height 84"
Length (Depth): 180 CM / 72"
Width - Footprint: 100 CM / 40"
Width - Lat Bar: N/A
Height: 195 CM / 78" - 202.5 CM / 81"
Product Weight: 215 KG / 473 LB
User Weight: 150 KG / 330 LB / 23.5 Stone
Length (Depth): 180 CM / 72"
Width: 167.5 CM / 67"
Height: 195 CM / 78" - 202.5 CM / 81"
Weight Stack: 95 KG / 210 LB
Frame: Heavy Duty 2 x 4" Oval & 3" Round 11-Gauge Tubular Steel
Paint Finish: Two-Tone Electrostatic Powder Coat Offers a Durable Maintenance Free Finish
Pulleys: Fiber-glass Reinforced Nylon (not plastic)
Cables: 2000 LB Tensile Strength
Pivot Points: 1.5" Precision Steel Bearings at Bench Press & Oil Impregnated Brass Bushings on Other Parts for a Smooth and Fluid Motion with no Maintenance Required
Upholstery: Contoured Orthopaedic Pads (Purchased Separately)
Shrouds: Heavy Duty Canvas (Purchased Separately)
Seat: 6 Position Height Adjustable
Backrest: 5 Position Multi-Angle
Rollers: 6 Vinyl Covered Foam
Press Station: Unique Iso-Lateral Press Station Allowing for Adjustments to be Made Whilst in Seated Position. Press Arms Feature 4 Standard & 4 Reverse Positions Featuring a Free Motion Cable System to Improve Mobility and Co-ordination
High Pulley: Iso-Lateral Lat Station
Mid Pulley: Offers 50% Resistance for Functional Training with Unique Abdominal Station
Low Pulley: Side Positioned, Offers 50% Resistance for Functional Training
Leg Station: Fully Adjustable Rotating Leg Station Allows For Seated Leg Extension & Leg Curl Ability
Exercises: 4 Chest, 4 Shoulders, 4 ABS / Back, 4 Arms, 5 Leg (7 with Leg Press Opt.) & Unlimited Functional Training
Accessories Included: 2 Strap Handles with Revolving Grips, Aluminum Revolving EZ Curl Bar, Ankle Strap & Full Color Laminated Exercise Wall Chart
Optional Extras: Leg Press, 48" Revolving Aluminum Lat Bar, Abdominal Bar & 5 LB Add-on Weight
Warranty: Multi-Gyms Have a Residential Lifetime Limited Warranty and a 10 Year Light-Commercial Warranty. Visit Your Local Dealer for Details.
Lethbridge
Red Deer
Regina
Saskatoon