Inspire Squat Rack 1.2
$799.00
$799.00
$799.00
$799.00
$799.00
$799.00
$799.00
$799.00
$799.00
$799.00
$799.00
$799.00
$799.00
$799.00
$799.00
$799.00
$799.00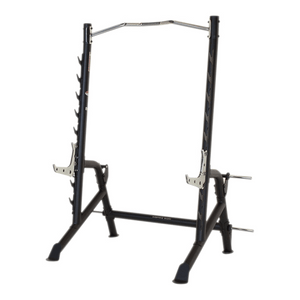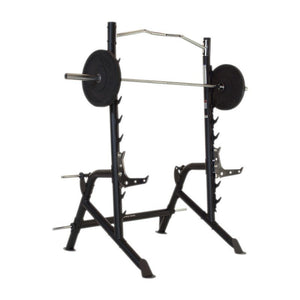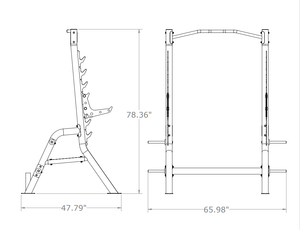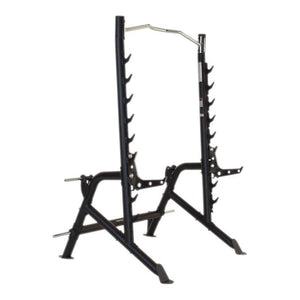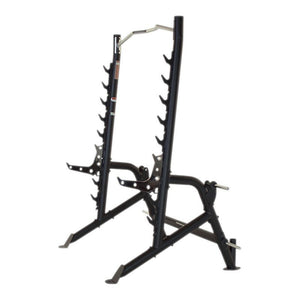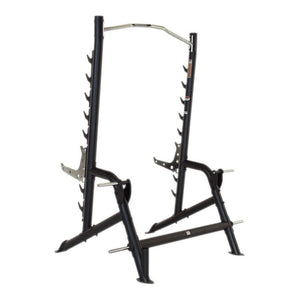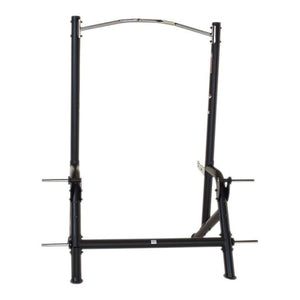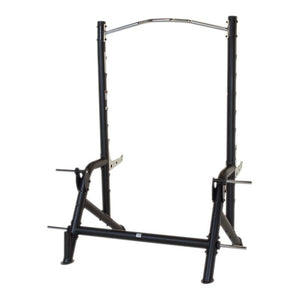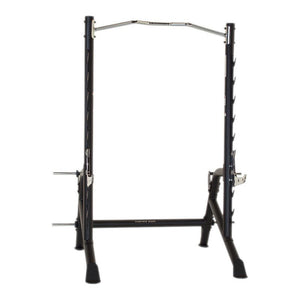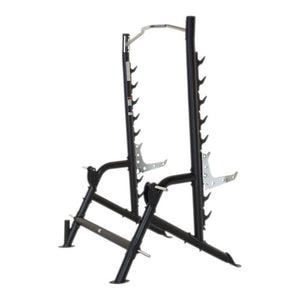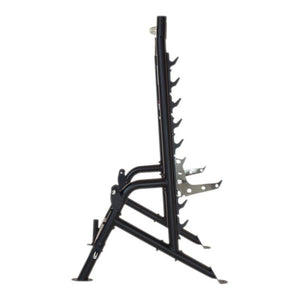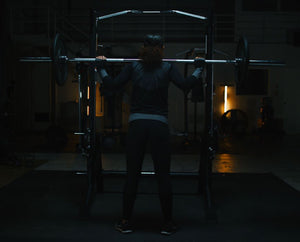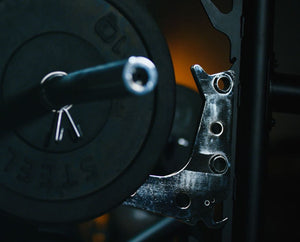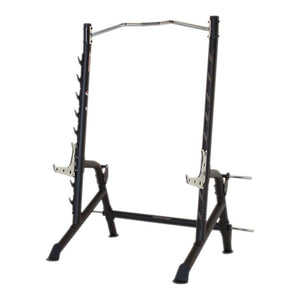 Inspire Squat Rack 1.2
$799.00
$799.00
$799.00
$799.00
$799.00
$799.00
$799.00
$799.00
$799.00
$799.00
$799.00
$799.00
$799.00
$799.00
$799.00
$799.00
$799.00
If you like a challenging full-body workout, here's the rugged, versatile, and safe squat rack you want behind you 
The Inspire Squat rack 1.2 features a versatile design that's ideal for squats and pull-ups. Add a bench, and you've got a perfect bench press station.  
Solid Steel Construction
This rack's heavy-duty steel frame is durable and long-lasting - built with 3" round, 12-gauge steel tubing and finished with maintenance-free electrostatic powder-coat. It will still look pretty in all its black and chrome glory after your toughest strength-training sessions. With solid 1" chrome-plated weight horns for storage for both Olympic and standard weight plates, it can handle loads of up to 800 lbs.  
Outstanding Exercise Features
The 1.2 offers a chrome plated pull-up bar with a variety of grip positions to target different muscle groups. The 1.2 doesn't just help you strengthen and tone your full body. It protects it as well – with self-locking safeties included as a standard feature. 
Specifications
SKU: EXGINSSQR1.2
Dimensions:
Width: 66" / 168 CM

Length: 48" / 123 CM

 

Height: 79" / 201 CM

 

Weight: 250 LB / 113 KG

Weight Capacity: 800 LB / 363 KG

 
Construction:
Frame: Heavy-Duty Steel - 3" round, 12-Gauge Steel Tubing

 

Color: Matte Black & Chrome

 

Finish: Electrostatic Powder Coat

 
Features:
Spotter Arms: Self-Locking, Chrome Plated

 

Weight Horns: Solid 1`` Steel, Chrome Plated for Both Olympic and Standard Weight Plates

 

Available Add-Ons: FT1 Bench, SCS Bench or FLB2 Folding Bench

 
Edmonton North
Ontario Distribution Centre
BC Distribution Centre
Lethbridge