iRest A701 Massage Chair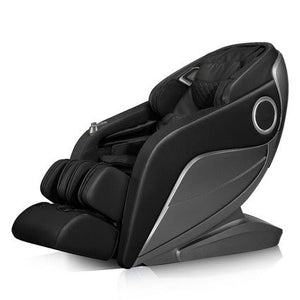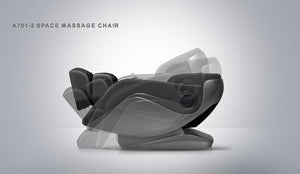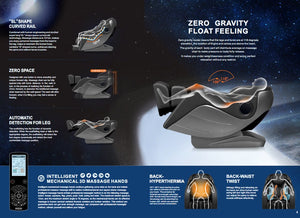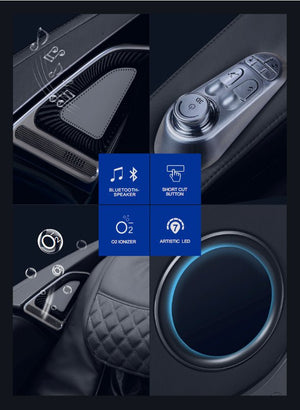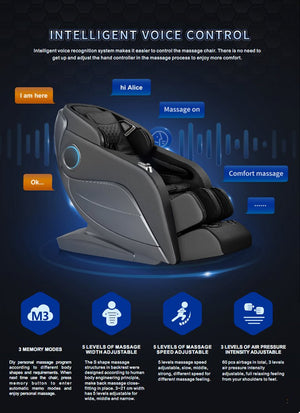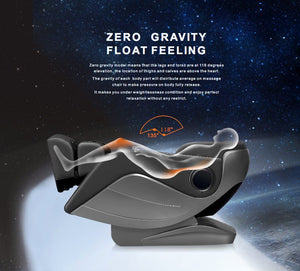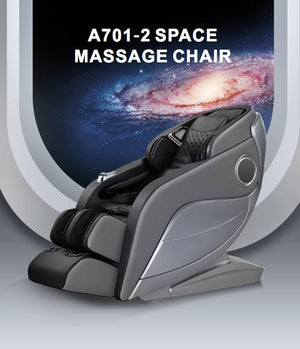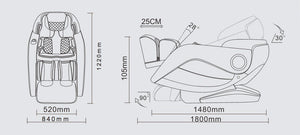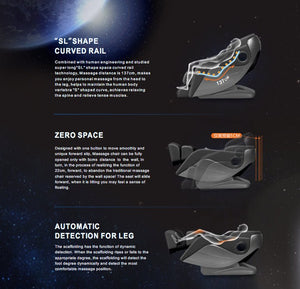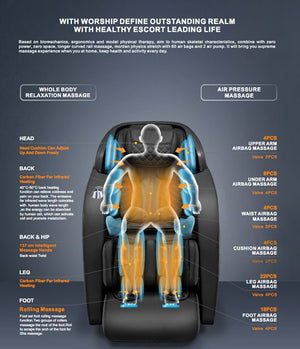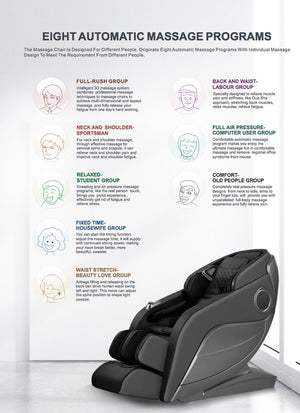 iRest A701 Massage Chair
"Don't just sit there – do something," you won't have to hear anyone say anymore
The iRest A701 Massage Chair enables you to just sit there and do several great things for yourself at the same time. Whether you're an executive, office worker, laborer, athlete, homemaker, student, or retiree, this chair is the ultimate spot to relax after a long day.
Engineered for Comfort
 The A701's design is has been guided by biomechanics, ergonomics, model physical therapy, and human skeletal characteristics. In addition to 60 air bags and two air pumps, this chair offers an outstanding array of features to provide a home massage that will optimize your health and daily activity.
Zero-Gravity:
The A701's Zero gravity model elevates your thighs and calves above the level of your heart. The line from your knees to your hips assumes a steeper angle (135°) than the angle between your hips and your chest (118°).  This also equally distributes the gravitational pressure on all of your body parts, creating a "weightless sensation" for perfect, unrestricted relaxation.
"SL" Shape Curved Rail:
The A701's SL (super long) curve follows your body's contours from your head to your leg – a massage distance of 54"/137 cm. This helps you main the natural S-shaped curve of your vertebra while relaxing your spine ad relieving muscle tension.
Zero Space Design:
The A701 is designed to slide forward as you recline. So you won't have to move your chair forward to create a safe reclining distance from your wall. This mechanical action starts with the touch of one button – and it's so smooth, you might feel like you're floating.
Dynamic Detection for Your Legs:
As your legs are raised or lowered, the scaffolding will automatically detect and establish the most comfortable position for your feet.  
Intelligent Mechanical 3D Massage Hands:
Employing three-dimensional mechanical movement, these massage hands can simulate kneading, squeezing, pressing, and other professional massage techniques.
Back Heating Function:
Reaching temperatures of 40 to 50 degrees Celsius, this warming function quickly relieves pain and coldness in your back muscles. Its infrared wavelength has been selected to match that of the human body so it can be easily absorbed – activating your cells and promoting your metabolism.
Back-Waist Twist:
Airbags fill and release to move your waist from side to side to adjust your spine and relieve muscle stiffness.
Fine Tune Your Massage:
Intelligent voice control puts you in command of your comfort. Just tell Alice, your iRest virtual assistant, which of the A701's eight automatic massage programs you want.  There are plenty of adjustment options, allowing you to tailor your massage to your specific requirements. Choose from three memory modes, five massage widths, five massage speeds, and three levels of air pressure intensity.  You'll also find handy adjustments within easy reach on the arm of your chair.
Specifications
SKU: FCIRESTA701-2
Product Model: SL-A701-2
Dimensions: See Diagram
Rated Voltage: 220-240V~
Rated Power: 220W
Rated Frequency: 50 Hz
Net Weight: 304 LB / 138 KG
Safety Design: Class I
Gross Weight: 344 LB / 156 KG
Air Pressure: 0.025-0.03 MPa
QTY: 17PCS / 20FT 36PCS / 40GP 42PCS / 40HQ
Noise: ≤55 dB
Standby Power: 0.1-1 W
Negative Ions Concentration: Maximum 240000 pcs / cm3
Edmonton North
West Edmonton
BC Distribution Centre
Lethbridge
Regina
Saskatoon