MD Buddy Adjustable Ankle Weights
$29.99
$29.99
$29.99
$34.99
$34.99
$34.99
$29.99
$29.99
$29.99
$29.99
$34.99
$29.99
$29.99
$34.99
$29.99
$29.99
$34.99
$29.99
$29.99
$34.99
$29.99
$29.99
$34.99
$29.99
$29.99
$34.99
$29.99
$29.99
$29.99
$29.99
$34.99
$34.99
$34.99
$29.99
$29.99
$29.99
$29.99
$34.99
$29.99
$29.99
$29.99
$34.99
$34.99
$29.99
$29.99
$29.99
$34.99
$29.99
$29.99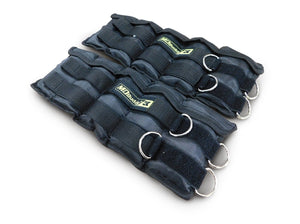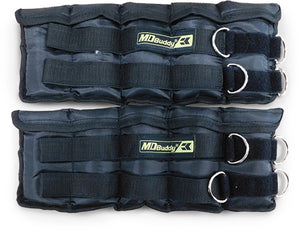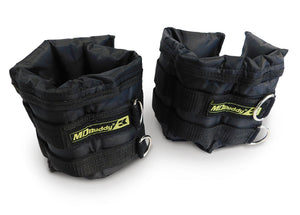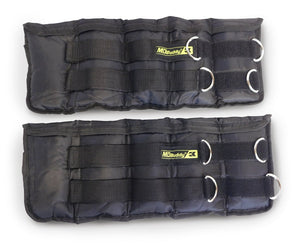 MD Buddy Adjustable Ankle Weights
$29.99
$29.99
$29.99
$34.99
$34.99
$34.99
$29.99
$29.99
$29.99
$29.99
$34.99
$29.99
$29.99
$34.99
$29.99
$29.99
$34.99
$29.99
$29.99
$34.99
$29.99
$29.99
$34.99
$29.99
$29.99
$34.99
$29.99
$29.99
$29.99
$29.99
$34.99
$34.99
$34.99
$29.99
$29.99
$29.99
$29.99
$34.99
$29.99
$29.99
$29.99
$34.99
$34.99
$29.99
$29.99
$29.99
$34.99
$29.99
$29.99
Looking to build toned, lean legs from the glutes on down?
MD Buddy Ankle Weights activate your leg muscles that often get missed in other training methods. They're designed to help sculpt your muscles without breaking them down or making them big and bulky.
Because you can move around in ankle weights, you can easily switch between floor work and standing exercises. That extra mobility means more versatility and an expanded range of motion, which pays off in improved muscle tone, balance, coordination, core strength, and more.
These ankle weights come in your choice of a 2.5 lb. or 5 lb. pair (totals of 5 and 10 lbs. respectively). Weights are encased in durable nylon fabric for long-term durability. Your weights are held firmly and comfortably in place around your ankles by rugged Velcro straps and steel D-rings.
Specifications
Sizes
2 X 2.5 lbs. (5 lbs. total)
2 X 5 lbs. (10 lbs. total)
Abbotsford
Brantford
Burlington
Calgary NorthEast
Calgary SouthEast
Edmonton North
West Edmonton
Ontario Distribution Centre
Kamloops
Kelowna
BC Distribution Centre
Langley
Lethbridge
Nisku
Red Deer
Regina
Richmond
Saskatoon
Vancouver
Victoria
Woodbridge