MD Buddy Hip Circle Fabric Loop
$14.99
$14.99
$14.99
$10.99
$10.99
$10.99
$12.99
$12.99
$12.99
$14.99
$10.99
$12.99
$14.99
$10.99
$12.99
$14.99
$14.99
$14.99
$10.99
$10.99
$10.99
$12.99
$12.99
$12.99
$14.99
$14.99
$10.99
$10.99
$12.99
$12.99
$10.99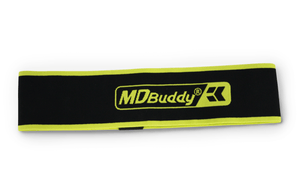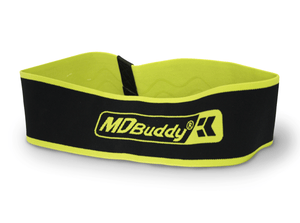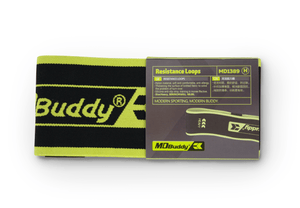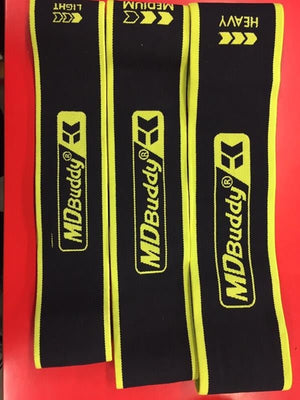 MD Buddy Hip Circle Fabric Loop
$14.99
$14.99
$14.99
$10.99
$10.99
$10.99
$12.99
$12.99
$12.99
$14.99
$10.99
$12.99
$14.99
$10.99
$12.99
$14.99
$14.99
$14.99
$10.99
$10.99
$10.99
$12.99
$12.99
$12.99
$14.99
$14.99
$10.99
$10.99
$12.99
$12.99
$10.99
If you're serious about developing those glutes, don't be left out of the loop.  
Fabric loops, also known as bands, are one of the most inexpensive and convenient pieces of strength building equipment you can own.  MD Buddy Fabric Resistance Loops come in light, medium and heavy sizes –  all of them great for gluteal muscle exercises or preparing your glutes for all-encompassing workouts. Pick the level of resistance that matches your strength for ankle jumping jacks, lateral band walks, standing glute kicks, banded walks, clamshells, pulses, fire hydrants, hip bridges, donkey kicks and more.  
Made of soft, durable, anti-allergenic nylon material, this fabric resistance loop is made for distraction-free comfort. Its thick knitted surface prevents the band from rolling up during exercise while a silicone anti-slip strip keeps the band from sliding up and pinching skin or tugging hair, so you're free to concentrate on your form. It comes in small, medium and large sizes for progressive strength development.
Specifications
Nylon Material, soft and comfortable, anti-allergy

 

 

Thickening of the surface of knitted fabric to solve the problem of turn-over

 

 

Silicone anti-slip strip, training is more effective

 

 

Light Resistance Band - Up to 28 lbs of resistance 

(12.5" L x 2.5" W)

 

 

Medium Resistance Band -  Up to 38 lbs of resistance 

(13.25" L x 3" W)

 

 

Heavy Resistance Band - Up to 48 lbs of resistance (14" L x 3.25" W)

 

 
Abbotsford
Brantford
Burlington
Calgary NorthEast
Calgary SouthEast
Edmonton North
West Edmonton
Ontario Distribution Centre
Kamloops
Kelowna
BC Distribution Centre
Langley
Lethbridge
Nisku
Red Deer
Regina
Richmond
Saskatoon
Vancouver
Victoria
Woodbridge