MD Buddy Latex Free Bands
$7.49
$7.49
$7.49
$5.49
$5.49
$5.49
$6.49
$6.49
$6.49
$24.99
$24.99
$24.99
$8.49
$8.49
$8.49
$7.49
$5.49
$6.49
$24.99
$8.49
$7.49
$5.49
$6.49
$24.99
$8.49
$7.49
$7.49
$7.49
$5.49
$5.49
$5.49
$6.49
$6.49
$6.49
$24.99
$24.99
$24.99
$8.49
$8.49
$8.49
$7.49
$7.49
$5.49
$5.49
$6.49
$6.49
$24.99
$24.99
$8.49
$8.49
$5.49
Price
$10.99
You save 50%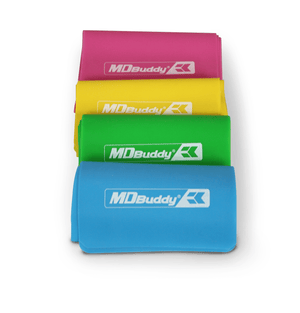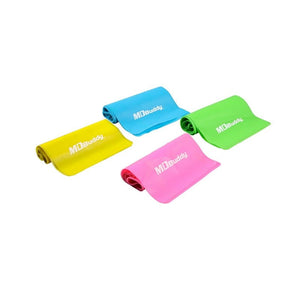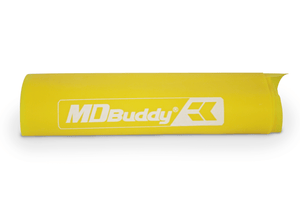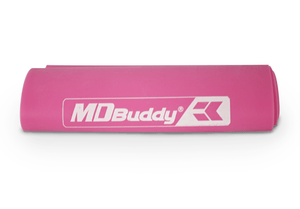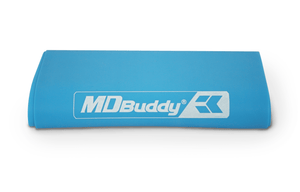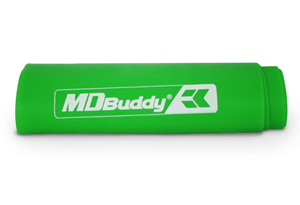 MD Buddy Latex Free Bands
$7.49
$7.49
$7.49
$5.49
$5.49
$5.49
$6.49
$6.49
$6.49
$24.99
$24.99
$24.99
$8.49
$8.49
$8.49
$7.49
$5.49
$6.49
$24.99
$8.49
$7.49
$5.49
$6.49
$24.99
$8.49
$7.49
$7.49
$7.49
$5.49
$5.49
$5.49
$6.49
$6.49
$6.49
$24.99
$24.99
$24.99
$8.49
$8.49
$8.49
$7.49
$7.49
$5.49
$5.49
$6.49
$6.49
$24.99
$24.99
$8.49
$8.49
$5.49
Price
$10.99
You save 50%
Take a firm grip on a surprisingly effective strength-building solution.
MD Buddy 6' Resistance bands offer anytime, anywhere muscle development for users at every fitness level. The elderly and those undergoing therapy or rehabilitation will appreciate this low-impact, easy-to-control form of elastic training. Beginners will quickly see results, as this type of resistance training tones and conditions through both positive force (muscles contracted) and negative force (muscles extended). They'll be able to progress through four colour-coded bands that incrementally increase resistance levels.
All users will be happy to have the equivalent of a weight machine that fits into their gym bag, along with several exercise options that can be conducted in a small room or during a run in the park. Portable, affordable, convenient, space-efficient and easily stored, resistance bands fold neatly away at the end of a Pilates, yoga or general strength training and conditioning session – then resume their impressive shape, strength and elasticity when they're needed again.
To prevent the allergic reactions and skin sensitivities that have made elastic resistance training inaccessible to some, MD Buddy resistance bands are now made of Latex-free TPE (thermoplastic elastomer). This futuristic solution dispenses with the powders and other residues associated with regular rubber products – not to mention that unpleasant smell. Bands made of TPE are also stronger and more resistant to wear. As a result, they stretch and resist much longer. After their long, productive life finally ends, these bands are completely recyclable.
Specifications
Dimensions:
Light (Yellow): 71" X 6" X .3 mm
Medium (Pink): 71" X 6" X .4mm
Heavy (Blue): 71" X 6" X .5 mm
X-Heavy (Green): 71" X 6" X .6 mm
Abbotsford
Brantford
Burlington
Calgary NorthEast
Calgary SouthEast
Edmonton North
West Edmonton
Ontario Distribution Centre
Kamloops
Kelowna
BC Distribution Centre
Langley
Lethbridge
Nisku
Red Deer
Regina
Richmond
Saskatoon
Vancouver
Victoria
Woodbridge