MD Buddy Portable Supporting Bars (Yellow)
$99.99
$99.99
$99.99
$99.99
$99.99
$99.99
$99.99
$99.99
$99.99
$99.99
$99.99
$99.99
$99.99
$99.99
$99.99
$99.99
$99.99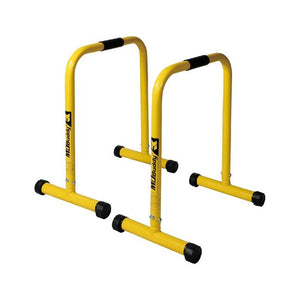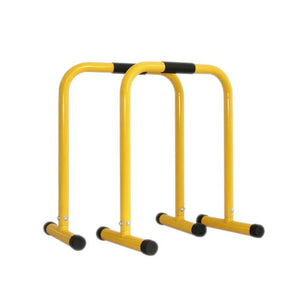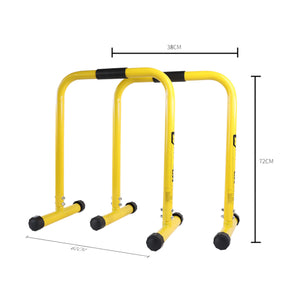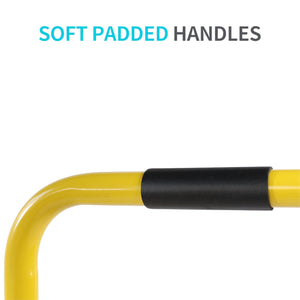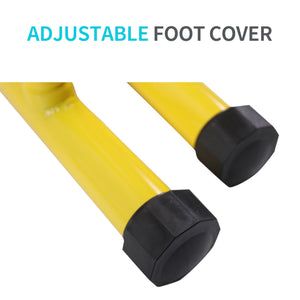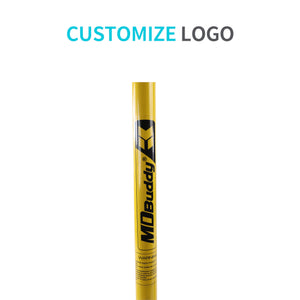 MD Buddy Portable Supporting Bars (Yellow)
$99.99
$99.99
$99.99
$99.99
$99.99
$99.99
$99.99
$99.99
$99.99
$99.99
$99.99
$99.99
$99.99
$99.99
$99.99
$99.99
$99.99
Dips are just the tip of the exercise-berg! 
Of course, these MD Buddy Portable Supporting Bars are excellent for dips, but they can do so much more. 
Just standing up side-by-side, they're an amazingly versatile body-weight resistance workout station: Test your strength with pull-ups or inverted rows then lean into some inclined pushups. Target your core with knee-ups and the running man exercise.  Setting one porta bar aside, you can perform tricep or hip extensions – or stretch those glutes, lats, shoulders, and hamstrings. 
Tipped over on the floor, these bars give you a handle on your push-ups that will issue a burning challenge to your arms, shoulders, back and abdominal muscles. Or you can get some high-intensity interval training in – with cardio exercises like mountain climbers or step overs. 
No wonder fitness motivators make them part of their boot camps, group fitness, sports conditioning, obstacle courses, martial arts training and rehabilitation.  You can do dozens of exercises beyond dips on these bars. But still do your dips. They're great for dips.  
Whatever you do, these two porta bars can take it. They're made with a sturdy round-tube steel, finished with powder coat to hold their invigorating colour. Tough as they are, they're also built for your comfort – with a no-break foam handle and adjustable foot covers to keep everything level on uneven surfaces.
Specifications
SKU: EXAMDB6802
Assembled Dimensions
Length: 

24" / 61 CM

Width: 15" / 38 CM

Height: 29" / 72 CM

Weight: 

22 LB / 10 KG
Burlington
Calgary NorthEast
Calgary SouthEast
Edmonton North
West Edmonton
Ontario Distribution Centre
Kamloops
Kelowna
BC Distribution Centre
Langley
Lethbridge
Nisku
Red Deer
Regina
Saskatoon
Victoria
Woodbridge