MD Buddy Vibrating Black Foam Roller - 1 FT
$69.98
$69.98
$69.98
$69.98
$69.98
$69.98
$69.98
$69.98
$69.98
$69.98
$99.99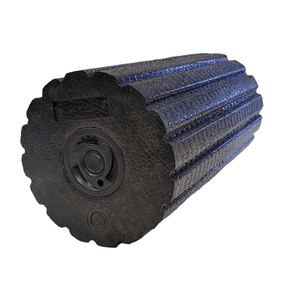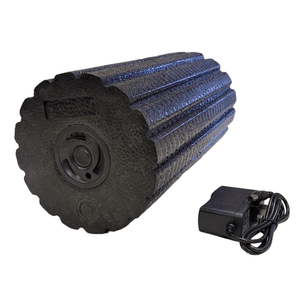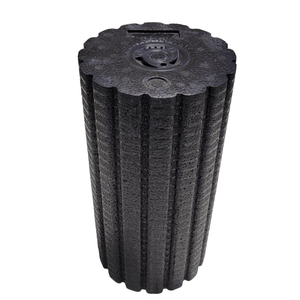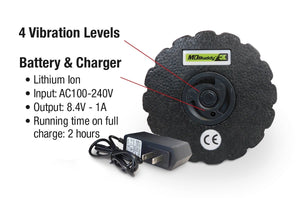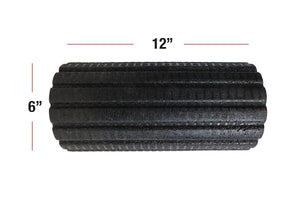 MD Buddy Vibrating Black Foam Roller - 1 FT
$69.98
$69.98
$69.98
$69.98
$69.98
$69.98
$69.98
$69.98
$69.98
$69.98
$99.99
What's better for working out those muscle knots – rolling or vibration? Trick question – the answer is "both of those things."
The MD Buddy Vibrating 1 FT Black Foam Roller is designed to be easy to use, give you greater freedom of movement and let you enjoy a truly great massage. It's four vibration levels allow the foam roller to reach even deeper into your aching muscles and shake some sense into those disagreeable deep tissues. Even stubborn pain will find there's no arguing with this powerful foam roller. It's just as smart as it is strong – with a high technologic unit that provides a refined vibration and a very informed argument for a speedy recovery from whatever ails you.
The foam is pretty sophisticated, too. It comes in an Eco-friendly, air injected plastic shell that's lightweight, durable and odorless. It's the soft, comforting exterior to an active interior core that transmits enough vibration to pound those trigger points into puddles, while the rest of you feels like it could evaporate into a contented cloud of sweet myofascial release.
That doesn't tone down the results – a notable improvement in your muscle flexibility (much better than regular foam rollers), a big boost for your blood circulation, and a persuasive pulse that sends pain packing.
Get maximum results in the minimum amount of time – relief from muscle tension and pain, an energized body, and enhanced performance and recovery. If you're ready to roll and reverberate, the MD Buddy Vibrating foam roller is ready to make you glad you did.
Specifications
SKU: EXAMDBF053
Dimensions:
Length:

12" / 30 CM

Diameter:

6" / 15 CM

Weight: 1.2 KG / 2.7 LB
Battery and Charger:
Lithium-ion

Input: AC100-240V

Output: 8.4V -1A

Running time on full charge: 2 Hours
Speeds: 4
  

Abbotsford

Calgary NorthEast

Edmonton North

West Edmonton

Ontario Distribution Centre

BC Distribution Centre

Langley

Lethbridge

Nisku

Red Deer

Regina

Richmond

Saskatoon

Vancouver

Victoria

Woodbridge

Average Rating: 0 Number of Reviews: 1