MD Buddy Wooden Plyo Boxes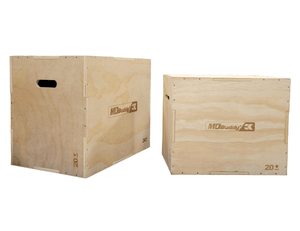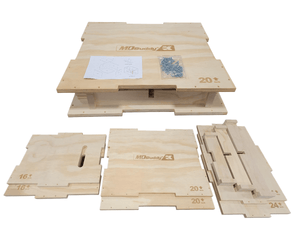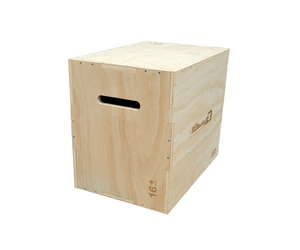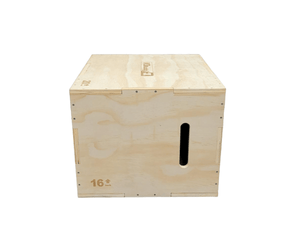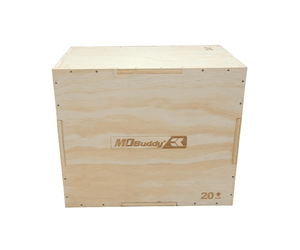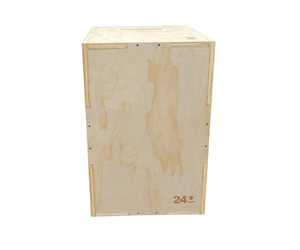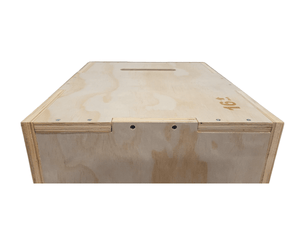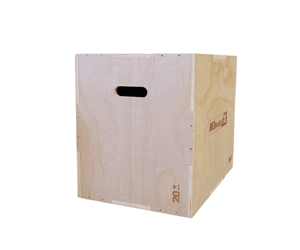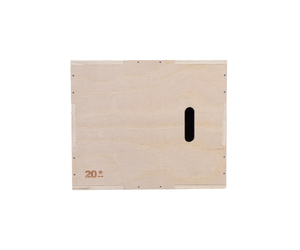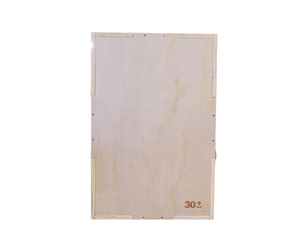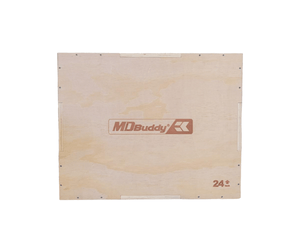 MD Buddy Wooden Plyo Boxes
The MD Buddy 3-in-1 Wood Plyo Box might appear empty, but you can get a lot out of it – versatility, portability, durability and a marked improvement in your muscular responsiveness 

 
Sports teams regularly implement plyometric exercise regimens to increase their players' speed, agility, balance and explosive performance. One plyo box yields multiple variations of the jumps, hops, steps, burpees and walks that target the fast-twitch muscles many other workouts miss. These exercises simulate the muscle-group actions used in throwing, batting, kicking, slapshots, etc., and help speed the brain-to-muscle communication that turns players into champions.  
You don't have to be a competitive athlete to benefit from a plyo workout – especially if you use it in combination with weight training or other exercises to prolong your metabolic afterburn. Its "3-in-1" feature refers to its three different dimensions, allowing you to pick the right height for your workout. You can easily rotate it to facilitate squats, push ups, dips and other upper and lower-body toning exercises.  
You'll always have a stable, sturdy platform to work on, thanks to interlocking ¾" plywood construction and cross-crossing interior support structure. It's all locked firmly in place by 1 ¼" screws and braced to provide a superior weight capacity of up to 700 LB . All you need is a drill or screwdriver! This easily assembled plyo box also features cut-out handles and overall sanding for safety and portability.  
Specifications
SKU: EXAMDB6505A
Dimensions: 16" x 20" x 24"
Weight: 37 LB
SKU: EXAMDB6505B
Dimensions: 20" x 24" x 30"
Weight:
 5
7
 LB
Weight Capacity: 700 LB
Abbotsford
Brantford
Burlington
Calgary NorthEast
Calgary SouthEast
Edmonton North
West Edmonton
Kamloops
Kelowna
BC Distribution Centre
Langley
Lethbridge
Nisku
Red Deer
Regina
Richmond
Saskatoon
Vancouver
Victoria
Woodbridge