NWR Supreme Interlock Mat - 2' x 2' x 3/8"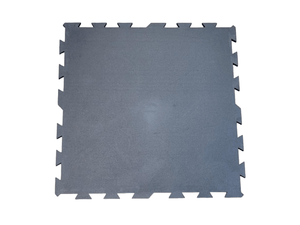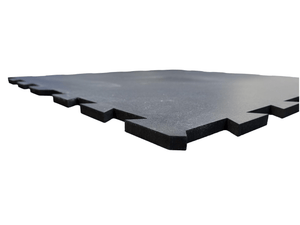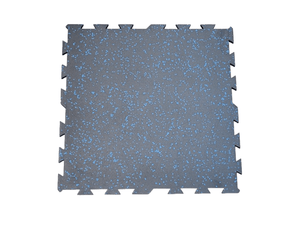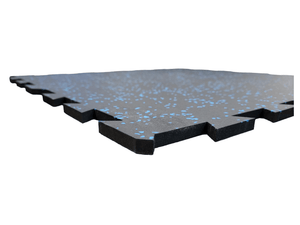 NWR Supreme Interlock Mat - 2' x 2' x 3/8"
 Start every workout on a superior footing
Supreme interlocking mats are engineered to absorb a lot of punishment while helping repel sweat and other liquids. That makes for minimal clean-up, odour, and maintenance. An easy-to-clean, non-porous surface is just one of several benefits this flooring option offers. Others include: 
Easy installation

 

Durable construction

 

Protection of your floors

 

Dent resistant surface

 

Grip and traction

 
Supreme interlocking mats are made of 100% recycled vulcanized rubber, which features several advantages over urethane-bound products.  
Durability:

Vulcanized products and hard waring and durable, as opposed to urethane-bound products, which can deteriorate under heavy or continuous use.

 

Porosity:

Unlike UB products, these mats do not absorb liquids like water, perspiration, or sport drinks into pores between rubber particles.

 

Finish/Sealer Requirements:

UB mats need to be treated to close liquid-absorbing pores.

 

Maintenance: Mops often stick or get hung up on porous floors, but they glide across the smooth surface of Surpeme mats, so cleaning is easier.

 

Cleanliness:

That smooth surface also means no pores for bacteria to penetrate and spread.

 
These flooring tiles are slip-resistant and can be adhered or loose laid- making them ideal for use in active places like hockey arenas, free weight and fitness facilities. 
Specifications
Construction: 100% Recycled Rubber 
Finish: Smooth Top, Textured Bottom 
Available Colours: Black/Blue Speckle (Colours shown will be matched within ± one tone on the pantone chart.  
Format: interlocked for easier installation 
Dimensions 
Total Length: 24"/61cm

 

Total Width: 24"/61cm

 

Thickness: 3/8"/10mm

 

(Square Dimensions within interlocking pattern: 19" x 19"/48.26 x 48.26cm)

 
Warranty (Manufacture): 5-Year limited Warranty  
Burlington
Calgary NorthEast
Edmonton North
West Edmonton
Kamloops
Kelowna
BC Distribution Centre
Lethbridge
Nisku
Red Deer
Vancouver