Progression 205 Flat Bench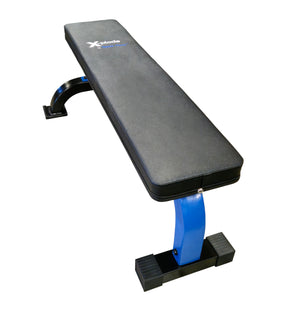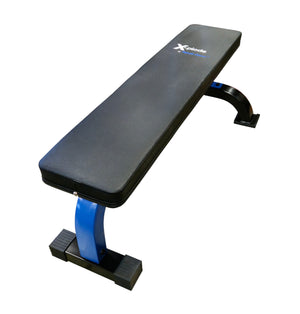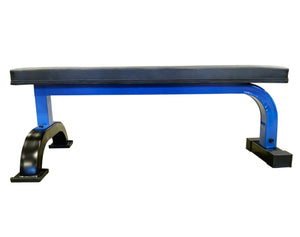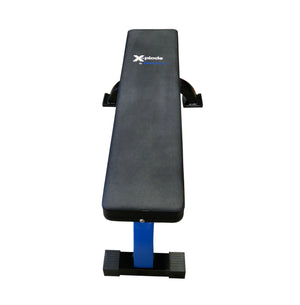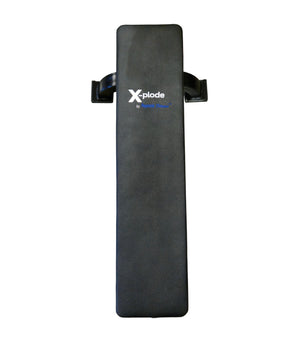 Progression 205 Flat Bench
Upgrade Your Workout Routine with the Progression Fitness 205 Flat Bench:
The Progression Fitness 205 Flat Bench is a versatile and essential piece of equipment that will take your strength and fitness training to the next level. This flat bench offers stability, comfort, and flexibility for a wide range of exercises, making it the perfect addition to any home gym or fitness facility. 
Unparalleled Comfort:
When it comes to a flat bench, comfort is key. The Progression 205 Flat Bench features a generous 3-inch padded cushion that provides optimal support during your workouts. Unlike some benches, our design ensures there are no uncomfortable gaps at the lower back, so you can focus on your form and reps without any distractions. 
Compact and Portable:
At 44 inches in length and 24.5 inches in width, this flat bench boasts a compact design that allows you to maximize your workout space. Weighing just 33 pounds, it's easy to move and store, giving you the flexibility to create the perfect exercise area in your home gym. Whether you're tight on space or frequently reconfiguring your training area, this bench is an ideal choice. 
Versatile Training Options:
The Progression 205 Flat Bench is not limited to one type of exercise. It's a multi-purpose bench that can be used for a variety of workouts. Pair it with an independent squat rack for seamless bench presses, or use it for a range of dumbbell exercises. From chest presses to rows and core exercises, this bench is a valuable tool for anyone looking to enhance their fitness routine. 
Sturdy and Durable:
Built to withstand the rigors of intense workouts, the Progression 205 Flat Bench is constructed with high-quality materials. Its robust frame provides excellent stability, ensuring your safety during heavy lifts. With this bench, you can trust that it will support your weight and help you achieve your fitness goals. 
Sleek and Aesthetic Design:
The sleek and minimalistic design of the Progression 205 Flat Bench not only enhances your workout area but also adds an aesthetic touch to your space. Whether you're setting up a dedicated home gym or adding to an existing fitness environment, this bench blends seamlessly with your surroundings. 
Elevate Your Training:
With the Progression 205 Flat Bench, you have the tools to elevate your training to new heights. Perform a wide range of exercises with confidence, knowing that you have a reliable and comfortable platform to support your workouts. This bench is perfect for beginners looking to build a strong foundation and experienced lifters striving for excellence. 
Key Features:
Generous 3-inch padded cushion for comfort

 

Compact 44"x24.5" footprint for space efficiency

 

Lightweight design at 33 pounds for portability

 

Suitable for bench presses, dumbbell exercises, and more

 

Durable construction for lasting performance

 
Experience the Progression Fitness 205 Flat Bench:
Enhance your workout experience with the Progression Fitness 205 Flat Bench. Whether you're a fitness enthusiast or a dedicated athlete, this versatile bench is designed to support your fitness journey. Upgrade your training area and unlock your full potential with the Progression 205 Flat Bench as your reliable workout partner. Start today and take your strength and fitness to new levels. 
Available at Flaman Fitness online or "try" before you "buy" at one of our 19 locations across Canada. 
Specifications
SKU: EXGPROPFX205
Pad Dimensions (Length - Width - Depth): 43", 10", 3"
Overall Dimensions (Length - Width - Height): 44", 22.5", 16"
Weight (NW, GW): 12 KG, 14 KG
Weight Capacity: 350 LB
Abbotsford
Brantford
Burlington
Calgary NorthEast
Edmonton North
West Edmonton
Kamloops
Kelowna
BC Distribution Centre
Langley
Lethbridge
Nisku
Red Deer
Regina
Richmond
Saskatoon
Vancouver
Victoria
Woodbridge