Progression 215 Power Tower - (Chin / Dip Station)
$499.00
$499.00
$499.00
$499.00
$499.00
$499.00
$499.00
$499.00
$499.00
$499.00
$499.00
$499.00
$499.00
$499.00
$499.00
$499.00
$499.00
Price
$599.00
You save 17%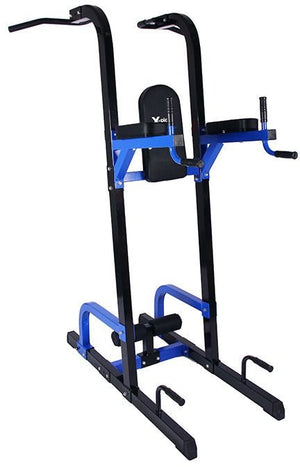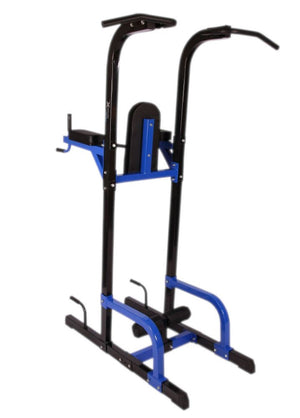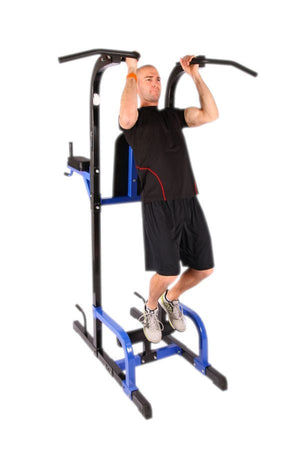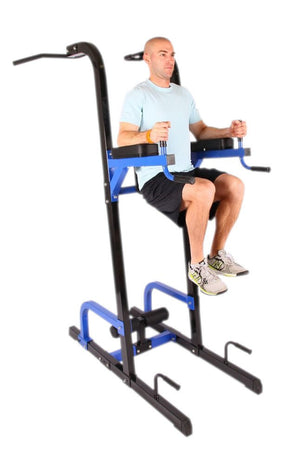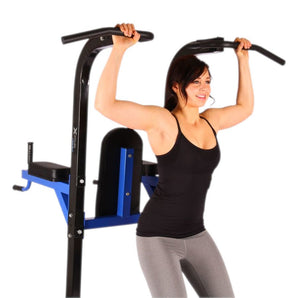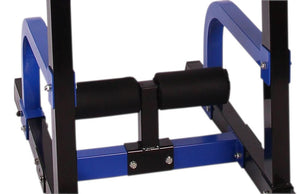 Progression 215 Power Tower - (Chin / Dip Station)
$499.00
$499.00
$499.00
$499.00
$499.00
$499.00
$499.00
$499.00
$499.00
$499.00
$499.00
$499.00
$499.00
$499.00
$499.00
$499.00
$499.00
Price
$599.00
You save 17%
Simple - Rugged - Effective
Defined abs, stronger arms, a well-developed chest and a strengthened back will result from committed workouts on the 215 Power Tower. The chin-up/pull-up bar will work your arms and back; the push ups place focus on your chest while the vertical knee raise station targets your core.
The twin dip handles are ergonomically spaced to help give you great dip workouts. Also included is a sit up station with foot pads for abdominal work. The 215 Power Tower delivers an impressive list of exercises packed into one station.
Specifications
SKU: EXGPROPFX215
Dimensions:
Depth: 55"
Width: 24"
Height: 83"
Pull-up Bar Width: 49"
Arm Pad Height: 58.5"
Dip Handle Height: 53.5"
Push-up Handle Height: 10"
Features
14 Gauge 2" x 2.75" Steel Construction

4" Ankle Roller Pads for ab Workouts

Push up Handles With Rubber Grips

21" Dip Handles With Rubber Grips

Grip Pull up bar

Extra Thick 2.5" Cushions

Double Stitched, Tear-Resistant Vinyl

Skid Resistant Bottom Helps Protect Your Floors From Damage

Powder Coat Finish

Back Cushion Dimensions: 20" L x 9" W

Assembled Dimensions: 56" L x 50" W x 84" H
Calgary NorthEast
Calgary SouthEast
Edmonton North
West Edmonton
Ontario Distribution Centre
Kamloops
Kelowna
BC Distribution Centre
Langley
Lethbridge
Red Deer
Regina
Richmond
Saskatoon
Victoria
Woodbridge