Progression 280 Smith Machine
$1,499.00
$1,499.00
$1,499.00
$1,499.00
$1,499.00
$1,499.00
$1,499.00
$1,499.00
$1,499.00
$1,499.00
$1,499.00
$1,499.00
$1,499.00
$1,499.00
$1,499.00
$1,499.00
$1,499.00
Price
$1,599.00
You save 6%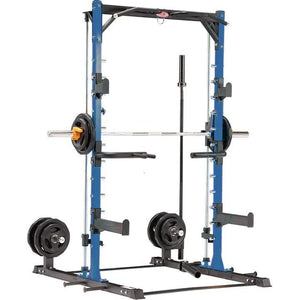 Progression 280 Smith Machine
$1,499.00
$1,499.00
$1,499.00
$1,499.00
$1,499.00
$1,499.00
$1,499.00
$1,499.00
$1,499.00
$1,499.00
$1,499.00
$1,499.00
$1,499.00
$1,499.00
$1,499.00
$1,499.00
$1,499.00
Price
$1,599.00
You save 6%
The progression 280 smith machine is one of the best value racks for your home gym setup! There are multiple accessories, attachments and storage options for the 280 and best of all, they come included!
The smith attachment allows you to bench press and squat in the safety of your own home. A quick flick of the wrist and your weights are racked. Smith safety catches also allow you to set the limit of travel with feedback, so you can travel that perfect range of motion. Adjustable dip bars can quickly be added to the rack in seconds with a fast anchoring system. This same system is used with the spotter arms so you can make vertical adjustments in seconds.
Built in lower band pegs allow you to perform variable resistance exercises and a top band peg anchor can help give you a super band boost when finishing that final rep of pullups or chin-ups.
Dual rear Olympic plate storage pegs and an Olympic bar holder allow you to keep you gear off of the ground. Flat stabilizer bars add rigidity to the cage, allowing the user to perform pullups without having weight anchoring down the unit. A comfort-grip pullup bar with both inside and wide grip option, rounds off the long list of features on the 280. 
Model: BK 3035
Specifications
SKU: EXGPROPFX280HR
2" Locking Collars

Two Dual Sided Olympic Weight Peg Posts

Two Removeable Safety Spotters Arms

Two Removeable Dip Attachments (Wide and Close Grip)

Four Band Attachment Pegs

Olympic Landmine Attachment

Pull-Up Assist/Super Band Top Anchor

Built in Olympic Bar Storage Post

Multi Grip Pullup Bar
 Dimensions
L x W x H: 77" x 65" x 86"

Max capacity of Smith: 1000 LB

Max capacity of spotters: 500 LB
Abbotsford
Burlington
Calgary NorthEast
Calgary SouthEast
Edmonton North
West Edmonton
Ontario Distribution Centre
Kamloops
Kelowna
BC Distribution Centre
Langley
Lethbridge
Nisku
Regina
Richmond
Saskatoon
Woodbridge