Progression 3000 3-Station Multi-Gym
$658.00
$658.00
$658.00
$6,199.00
$6,199.00
$6,199.00
$658.00
$6,199.00
$0.00
$658.00
$6,199.00
$658.00
$6,199.00
$658.00
$6,199.00
$658.00
$6,199.00
$658.00
$6,199.00
$658.00
$658.00
$658.00
$6,199.00
$6,199.00
$6,199.00
$658.00
$6,199.00
$658.00
$658.00
$6,199.00
$6,199.00
$658.00
$6,199.00
$6,199.00
Price
$7,499.99
You save 17%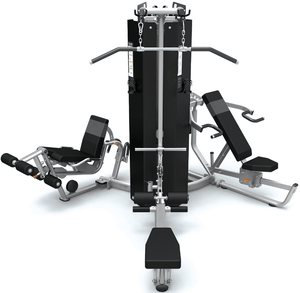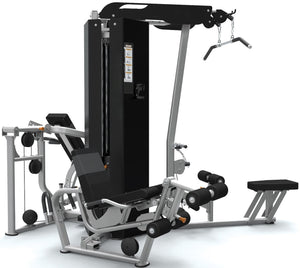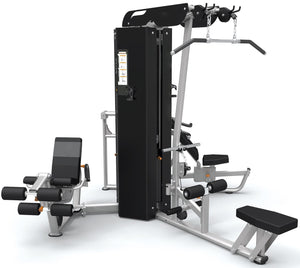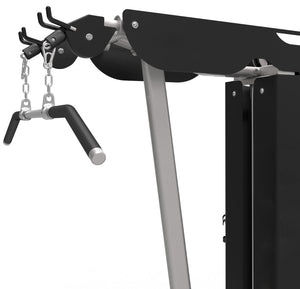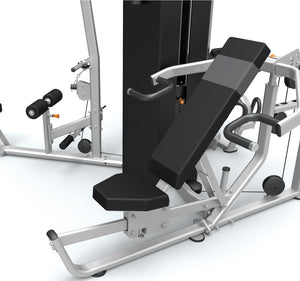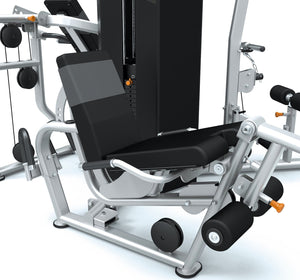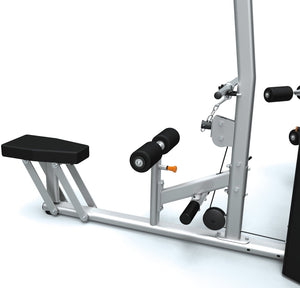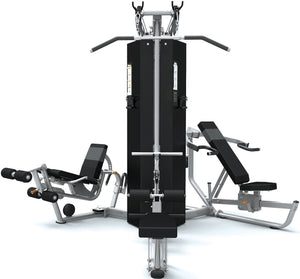 Progression 3000 3-Station Multi-Gym
$658.00
$658.00
$658.00
$6,199.00
$6,199.00
$6,199.00
$658.00
$6,199.00
$0.00
$658.00
$6,199.00
$658.00
$6,199.00
$658.00
$6,199.00
$658.00
$6,199.00
$658.00
$6,199.00
$658.00
$658.00
$658.00
$6,199.00
$6,199.00
$6,199.00
$658.00
$6,199.00
$658.00
$658.00
$6,199.00
$6,199.00
$658.00
$6,199.00
$6,199.00
Price
$7,499.99
You save 17%
Share the exercise experience With the amazingly versatile 3000 3-Station Multi-Gym, there's plenty to go around
Up to three users can simultaneously take advantage of this generously-appointed workout station. It features three stack stations – a multi press, a leg station and a lat pull/row area. The combination of training movements and weight variations add to multiple workout possibilities for a wide cross-section of users.
The 3000's space-saving design fits all of that into one corner, making it an ideal choice for home gyms, lodges, hotels, corporate gyms and smaller workout facilities that could use a multi-station gym but don't have a lot of room to spare. This unit may be compact but it's also strong. Users can be confident in this multi-gym's 5 x 100 race-track tube construction and its sturdy, durable steel shrouds.
Its solid structural design supports dual overhead pulleys and three 200 LB weight stacks. Users can also enjoy the comfort of its adjustable, high-density poly-foam seats and rollers with bottle holders nearby on both sides of each shroud.
Here's just a sample of the full-body exercises you can do:
Arms: 
Bicep Curl, incline press
Back: 
Lat Pulldown, vertical row
Chest: 
Chest press, incline press
Core: 
Rotation, Rotation incline, Rotation decline
Glutes: 
Kickback
Hips: 
hip abduction, hip extension
Legs: 
curls, extension, 
Shoulder/Rotator Cuff: 
Internal rotation, external rotation
Shoulders/Upper Back: 
Upright Row, shoulder press
Expand Your Workout Possibilities by Adding The Hi-Lo Pulley Attachment
If you have another exercise buddy or just want more of a challenge, you can technically create a fourth workout station by adding the Hi-Lo Pulley. It takes up little space but kicks in its share of exercise options to build those upper and lower limb muscles while comprehensively improving core strength, balance ability, coordination and stability.
Product Features:
Tubing:
50 x 100 race-track tube
Shrouds:
Sturdy & durable steel shrouds
Upholstery:
High-density poly-foam offers comfort and durability.
Cable:
Self-lubricate American loos™ cable with nylon-coated 12 complex fiber ensures service life more than 220 thousand times.
Adjustment:
Plug-in selector pin with lemon yellow color marked on
Handlebar:
TPR handlebar offers comfort and safe exercise
Specifications
SKU: PXGPROPFX3000
Frame Material: 5 x 100 Race-Track Tube
Weight Stack (LB): 3 x 200
Lat Exercise: No
Chin-up Bar: No
High Pulley: Yes, With Optional Attachment
Low Pulley: Yes
Cable Cross Over: No
Smith Machine: No
Adjustable Front Squat Rack: No
Bench Included: Yes (3)
Bench Features: High-Density Poly-Foam for Comfort and Durability.
Attachments Included: Hi-Lo Pulley (With Option Package)
Attachments Extra: Hi-Lo Pulley (for Stand-Alone)
Max User Weight (LB): 331
Footprint - Length: 106
Footprint - Width (Inches): 96
Footprint - Height (Inches): 84
Machine Weight (LB): 1263.25 (Machine) / 58.5 (Hi-Low Attachment) / 1321.75 (Total)
Edmonton North
Ontario Distribution Centre