Progression Air Rower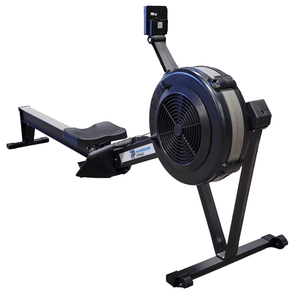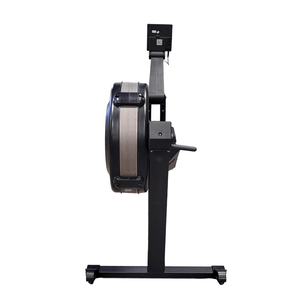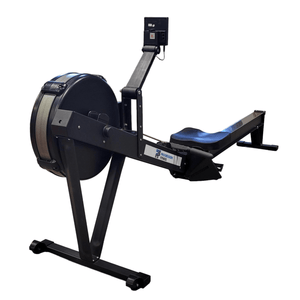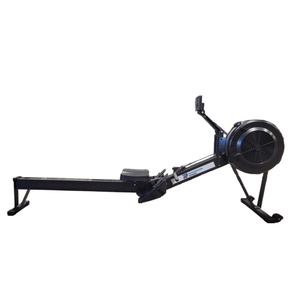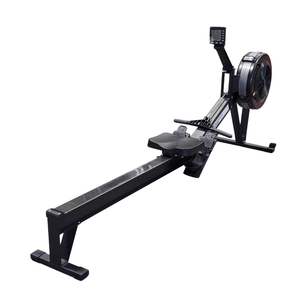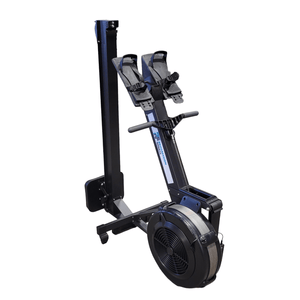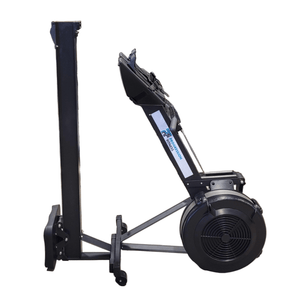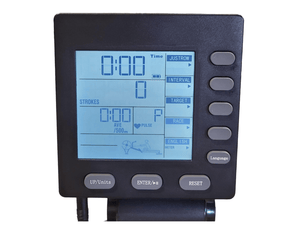 Progression Air Rower
Elevate Your Fitness with the Progression Air Rower: Your Ultimate Home Gym Companion
Elevate your home gym with the Progression Air Rower, your ultimate choice for a remarkable workout experience. You might be wondering, "What's all the buzz about an air rower? Isn't rowing air a bit unusual?" Well, when it comes to exercise equipment, there are various types of rowing machines with different resistance mechanisms. While some utilize water, magnetic, piston, or weights for resistance, air rowing machines, as the name suggests, utilize air as the resistance medium. 
So, what sets the Progression Air Rower apart?
Working out with an air rowing machine in the comfort of your home offers an array of physical benefits. This equipment provides an outstanding aerobic workout, engaging your entire body. The beauty of it lies in its adaptability – you can exercise vigorously to challenge yourself or go at your own pace if you're gradually building up your fitness levels. With air resistance, you have full control over adjusting the resistance according to your own effort, minimizing the risk of overexertion and injuries. 
Will it fit in my space?
Compact and easily storable, most air rowing machines like the Progression model are designed with space efficiency in mind. They can conveniently stored upright making the foot print much smaller when not in use.  
Are air rowers tough on the joints?
Additionally, if you have concerns about joint health, these rowing machines are an excellent choice. Since you remain seated during the entire workout, your knees and ankles are spared from stress, regardless of your body weight. 
Will an air rower help me build muscle?
Air rowing machines are incredibly effective at building muscle tone across your entire body. The resistance mechanism engages not only your leg muscles but also the upper body muscles, offering a comprehensive workout that combines muscle-building with aerobic conditioning.  
Key Features:
Foot print: 94" x 24.25"

 

Breaks down in two pieces for storage and easy transport

 

Standups for storage

 

Transport wheels

 

Durable chain drive

 

Air dampening resistance levels: 1-10

 

Adjustable foot straps and adjustments for foot sizes

 

Backlight console

 

4 programs: Just Row, Interval, Target, Race

 

Display metrics: Time, Distance (Meters), Watt, Ave/500m, Strokes per minute, Pulse, CAL/H

 
So, if you're in search of a fantastic addition to your fitness routine that combines aerobic and resistance training while being gentle on your joints, look no further than an air rowing machine, and particularly the Progression Fitness Air Rower. Elevate your fitness experience and achieve your health and wellness goals in style and convenience with this exceptional piece of equipment. 
Available at Flaman Fitness online or "try" before you "buy" at one of our 19 stores across Canada. 
Specifications
SKU:EXRPROAIRROWER
Foot print: 94" x 24.25"

Seat dimensions: 10.25" x 13"

Seat rail length: 47.5"

Machine height to fan: 33"

Machine height to console: 42"

Handle length: 20.5"

Breaks down in two pieces for storage and easy transport

Standup for storage

Transport Wheels

Chain drive

Air dampening levels: 1-10

Adjustable foot straps

Adjustments for foot sizes

AAA batteries included

Backlight console

4 programs: Just Row, Interval, Target, Race

Display metrics: Time, Distance (Meters), Watt, Ave/500m, SPM, Pulse, CAL/H
Abbotsford
Brantford
Burlington
Calgary NorthEast
Calgary SouthEast
Edmonton North
West Edmonton
Kamloops
Kelowna
BC Distribution Centre
Langley
Lethbridge
Nisku
Red Deer
Regina
Saskatoon
Vancouver
Victoria
Woodbridge
Customer Reviews
Write a Review
Ask a Question
10/04/2023
Darren D.

Canada
I recommend this product
Perfect rower on my budget
Great rower. I got it for cheaper with a package deal fyi. Decent rower. Wish it had better app connectivity. But it feels smooth and is easy to move around. I don't regret buying it at all.
I recommend this product
Best money spent!
I was looking at rowers for a long while and came across this one. The quality you get for the price is unmatched! It feels smooth as the rowers I have been on at the gyms. Highly recommend!
I recommend this product
Great value
Wife and I were in the market for a rower and research showed the concept 2 was the best brand. After trying out the Concept 2 and the Progression Air rower, we honestly couldn't tell the difference between them. Well except the price. The sales person gave us an additional discount so we saved hundreds of dollars. Will update again after we hit the 12 month mark of ownership.

Average Rating: 4.67 Number of Reviews: 3