Progression Apollo Men's CF Bar 86" - (1500 LB - 28 MM)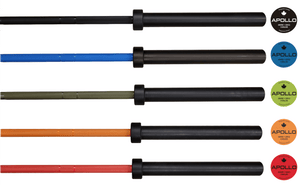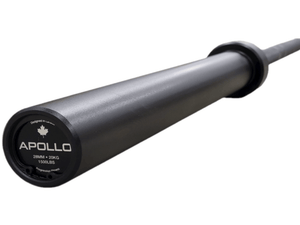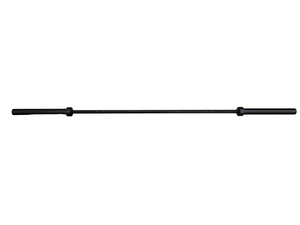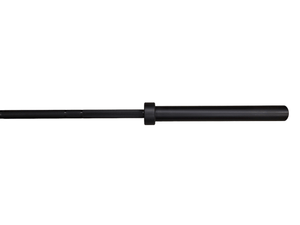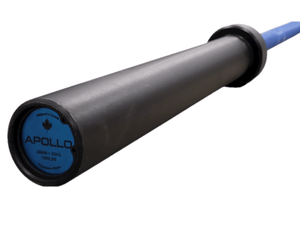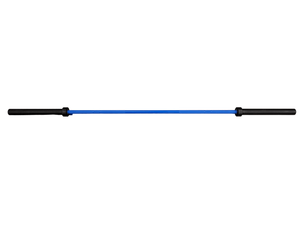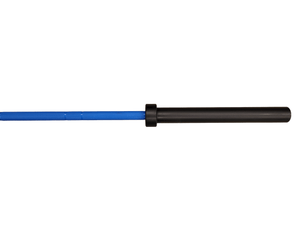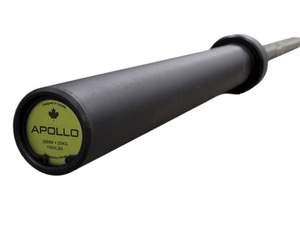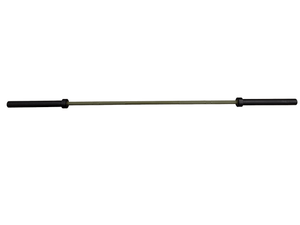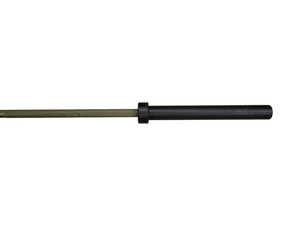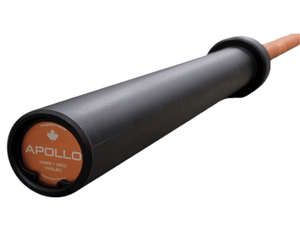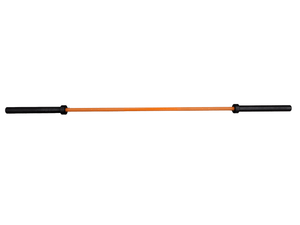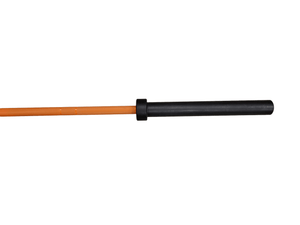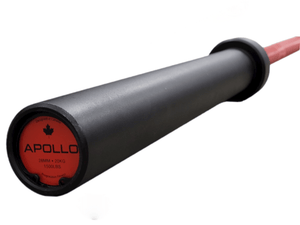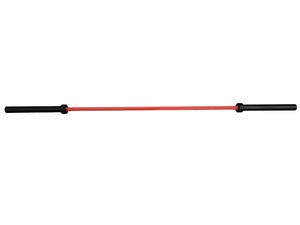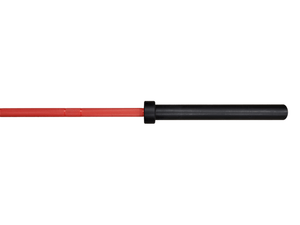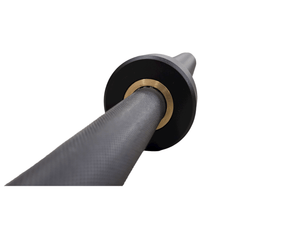 Progression Apollo Men's CF Bar 86" - (1500 LB - 28 MM)
With features that make powerlifting or Olympic weightlifting routines more productive and pleasurable, the Progression X-Plode Apollo Men's CF Bar is a great choice for general strength training or your cross-training workout of the day. 
Rated at 190,000 PSI tensile strength, the Apollo provides excellent "whip." Its solid steel inner bar is crafted to strike the optimum balance between rigidity and flexibility, so the bar bends slightly as you bring it up then snaps back to straight, adding momentum to your lift. At the same time, one bushing with five needlepoint bearings is working inside each of the Apollo's two sleeves. This gives you the advantage of rotational mechanics, with free-spinning sleeves and weight plates giving your lift yet another boost.
You don't have to worry about all that momentum getting out of hand, thanks to non-slip, aggressive 1.2 MM diamond knurling on either end of the bar. Nor will you have to sweat abrasion, wear or corrosion. A layer of Cerakote finish – favored in the firearms and auto parts industries for its toughness and durability – has your full inner bar protected by a damage-resistant shell. It takes just a hint of the edge off your knurling without diminishing your grip or finding your dual knurling marks. The inner marks guide you to the optimum grip width for powerlifting exercises like bench presses, squats and deadlifts, while the outer marks put your hands in the right place for Olympic snatches and clean and jerk lifts.
Specifications
SKU: EXWBAROB86APOLLO
Material: Blue, Green, Red, Black or Orange Cerakote With 1.2 MM Diamond Pattern Knurl

Sleeve Rotation: 1 Bushing With 5 Needlepoint Bearings in Each Sleeve (a Total of 2 Bushings and 10 Bearings per bar)

Outer Sleeve: Black Manganese

DIMENSIONS:

Total Bar Length: 2200 MM / 86 5/8"

Bar Diameter: 28 MM / 1 1/8"

Bar Weight: 20 KG / 44 LB

Total Sleeve Length: 441 MM / 17 3/8"

Outer Sleeve Length: 410 MM / 16 1/8"

Maximum Weight Capacity: 680 KG /1500 LB

Tensile Strength: 190,000 PSI
Abbotsford

Brantford

Burlington

Calgary NorthEast

Calgary SouthEast

Edmonton North

West Edmonton

Kamloops

Kelowna

BC Distribution Centre

Langley

Lethbridge

Nisku

Red Deer

Regina

Richmond

Saskatoon

Vancouver

Victoria

Woodbridge

Average Rating: 0 Number of Reviews: 2