Progression Buffalo Bar 92" - (1000LB - 32 MM)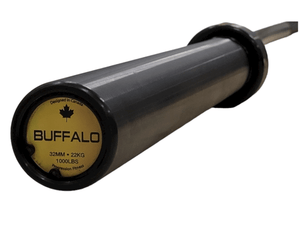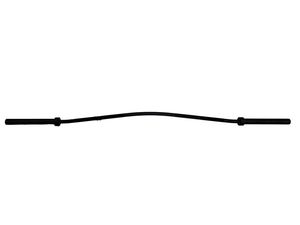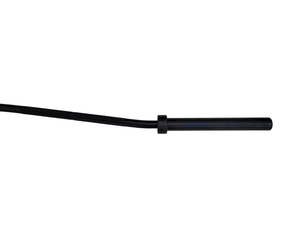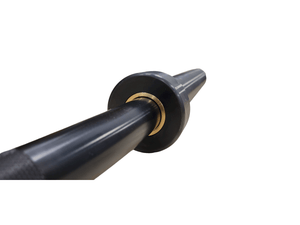 Progression Buffalo Bar 92" - (1000LB - 32 MM)
Bring your powerlifting game up and take the stress off your shoulders
The Progression Fitness Buffalo Bar features a bow in the middle to spare your shoulders a pummeling while you perform your squats, good mornings, and bench presses. This type of cambered bar provides a lifting movement very similar to that of a stiff, straight bar – right down to a proper squat grip. You'll be able to add upper body movements to your routine, which is something you can't do with a safety squat bar.  
This bar is ideal for off-season training and allows you to go hard with your in-season workouts. You won't have to worry about hurting your shoulders or switch to alternate exercise movements. On the bench, you'll be able to increase your range of motion by several inches. It's a great workout resource for developing those chest-press muscles. 
Thicker, high-quality steel construction, a black-zinc finish, knurling and 1,000 LB capacity make this 92" bar rugged, rust-resistant, reliable and ready for reps.  
Specifications
SKU: EXWBARBUFFALO 
Bar Length: 92" / 2337 MM

 

Camber Depth: 3.6"92 MM

 

Bar Grip Diameter: 1.26" / 32 MM

 

Sleeve Diameter: 2" / 5.8 MM

 

Sleeve Length: 17.7" / 45 MM

 

Bar Material: Chromium Alloy Steel

 

Finish: Black Zinc

 

Bar Weight: 48.5 LB / 22 KG

 

Capacity: 1000 LB / 453.6 KG

 
Abbotsford
Burlington
Calgary NorthEast
Edmonton North
West Edmonton
Kamloops
BC Distribution Centre
Langley
Lethbridge
Regina
Richmond
Saskatoon
Victoria