Progression Rubber Bumper Plate
$29.90
$29.90
$29.90
$44.85
$44.85
$44.85
$74.75
$74.75
$74.75
$104.65
$104.65
$104.65
$134.55
$134.55
$134.55
$29.90
$29.90
$29.90
$29.90
$44.85
$74.75
$104.65
$134.55
$29.90
$29.90
$44.85
$74.75
$104.65
$134.55
$29.90
$29.90
$44.85
$74.75
$104.65
$134.55
$29.90
$29.90
$44.85
$74.75
$104.65
$134.55
$29.90
$29.90
$44.85
$74.75
$104.65
$134.55
$29.90
$29.90
$44.85
$74.75
$104.65
$134.55
$29.90
$29.90
$29.90
$29.90
$44.85
$44.85
$44.85
$74.75
$74.75
$74.75
$104.65
$104.65
$104.65
$134.55
$134.55
$134.55
$29.90
$29.90
$29.90
$29.90
$44.85
$74.75
$104.65
$134.55
$29.90
$29.90
$29.90
$44.85
$44.85
$74.75
$74.75
$104.65
$104.65
$134.55
$134.55
$29.90
$29.90
$29.90
$44.85
$74.75
$104.65
$134.55
$29.90
$29.90
Price
$40.00
You save 25%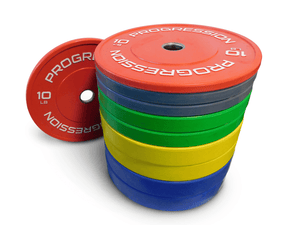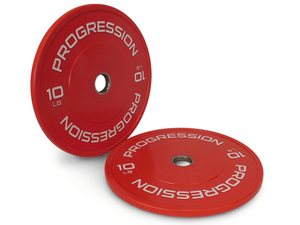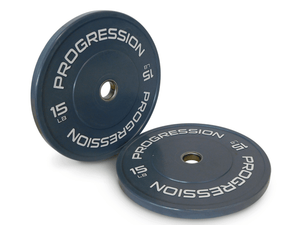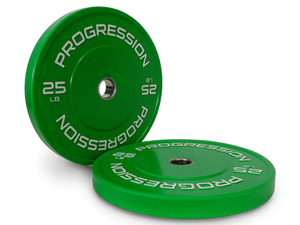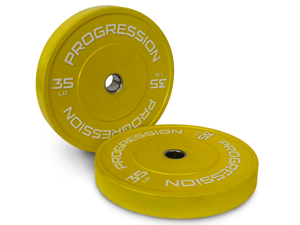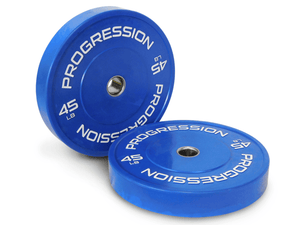 Progression Rubber Bumper Plate
$29.90
$29.90
$29.90
$44.85
$44.85
$44.85
$74.75
$74.75
$74.75
$104.65
$104.65
$104.65
$134.55
$134.55
$134.55
$29.90
$29.90
$29.90
$29.90
$44.85
$74.75
$104.65
$134.55
$29.90
$29.90
$44.85
$74.75
$104.65
$134.55
$29.90
$29.90
$44.85
$74.75
$104.65
$134.55
$29.90
$29.90
$44.85
$74.75
$104.65
$134.55
$29.90
$29.90
$44.85
$74.75
$104.65
$134.55
$29.90
$29.90
$44.85
$74.75
$104.65
$134.55
$29.90
$29.90
$29.90
$29.90
$44.85
$44.85
$44.85
$74.75
$74.75
$74.75
$104.65
$104.65
$104.65
$134.55
$134.55
$134.55
$29.90
$29.90
$29.90
$29.90
$44.85
$74.75
$104.65
$134.55
$29.90
$29.90
$29.90
$44.85
$44.85
$74.75
$74.75
$104.65
$104.65
$134.55
$134.55
$29.90
$29.90
$29.90
$44.85
$74.75
$104.65
$134.55
$29.90
$29.90
Price
$40.00
You save 25%
The Super Hero of Plate Weight - Absorb the force and protect your floor all while looking stylish
Each bumper plate is fitted with a metal sleeve for proper fit and easy sliding..
Rubber bumper plates are solid, high quality, resilient rubber (no crumb rubber used).
All plates are 17.5" in diameter with 2" Olympic holes
Insert type: Stainless Steel
Available In: 10, 15, 25, 35 and 45 LB plates
If you're into Olympic weightlifting and/or cross-training or high-intensity interval training workouts, here's something you'll want to pick up on.
These NEW brightly colored Progression Bumper Plates are as durable as they are attractive. Their striking design contours and bold, raised white lettering, might leave onlookers admiring their style and not even noticing yours – even if your style involves occasional barbell drops. Solid rubber construction absorbs the impact, so there's less bouncing, noise and clatter – and far less chance of damaging your plates, barbell or nearby items.
These plates load easily onto any 2" Olympic bar, with more thickness on lighter weights to avoid bending. Heavier weights feature a thinner profile, allowing you to load more onto your end sleeve. Their sharp appearance and noise-muffling resilience make these plates a natural choice for any home gym, school weight room or CrossFit Box. Build your strength with confidence, knowing that if your shoulder-height or even overhead lift gets too heavy, it's safe to let go.
FEATURES
2" diameter collar opening
Raised rubber around center collar opening and outer rim
Raised lettering and numbers
Resilient rubber polymer construction
Multi-use – Olympic weightlifting, HIIT, cross-training
* Plates sold individually*
*Bar not included*
No specifications for this product.
Abbotsford
Brantford
Burlington
Calgary NorthEast
Calgary SouthEast
Edmonton North
West Edmonton
Ontario Distribution Centre
Kamloops
Kelowna
BC Distribution Centre
Langley
Lethbridge
Nisku
Red Deer
Regina
Richmond
Saskatoon
Vancouver
Victoria
Woodbridge
Customer Reviews
Write a Review
Ask a Question
09/06/2022
Matthew

Canada
Need to buy more!
Really like the design of these bumper plates. Nice and slim so I can really add a lot of weight to my equipment, I have a rubber mat that I use these on and overall the plates and the mat absorb the force and noise really well. Looking to get myself some more of these puppies and look forward hitting my new goals. thanks guys!!

Average Rating: 5 Number of Reviews: 1