Progression Fitness Loops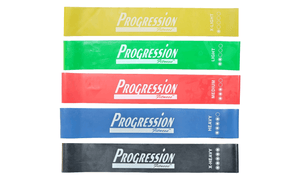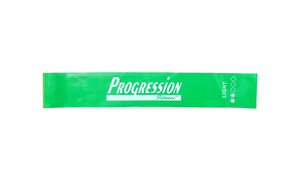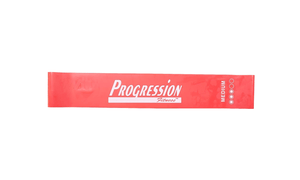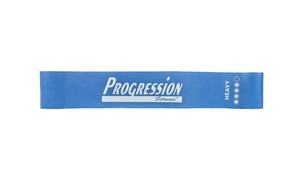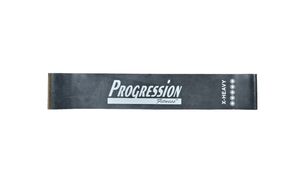 Progression Fitness Loops
If building muscle with lightweight latex sounds like a stretch to you, it's time you got in the loop.
Progression Fitness Loop are pocket-portable and versatile enough to fit perfectly into any Yoga or Pilates program or general exercise, stretching, strength training or power weight routine. How they enhance resistance training may be apparent, but what these innocent-looking bands can do for you must be experienced to be believed.
With five levels of resistance – X-Light, Light, Medium, Heavy and X-Heavy, they can give any novice an encouraging start and any athlete a challenging test of might and muscle. Switching between these levels couldn't be simpler. You can instantly pick the right thickness for a warm-up or for full-on, full-body muscle-toning exercises like the lateral band walk, standing hip abduction, standing hip extension, seated forearm pull, or sitting thigh stretch. Fitness loops also hasten the "burn" of traditional workouts like squats and leg lifts.
They're also an effective recovery tool. Physical therapists and other sports and fitness injury experts regularly turn to fitness loops for rehab treatment of leg, knee and back conditions, including torn MCL/ACL, knee replacement, and patella and meniscus rehab.
Progression Fitness Loops are rigorously tested so you can be confident your product is gentle on your skin and free from defects – leaving your mind free to concentrate on the healing, muscle-building power of resistance training.
Specifications
SKU: EXAPROPFXFL
MATERIAL: Latex
DIMENSIONS:
Circumference/Length: 24"
Width: 2"
RESISTANCE LEVEL/COLOR:
X-Light/Yellow: 10 LB Resistance

Light/Green: 20 LB Resistance

Medium/Red: 30 LB Resistance

Heavy/Blue: 40 LB Resistance

X-Heavy/Black: 50 LB Resistance
Abbotsford
Brantford
Burlington
Calgary NorthEast
Calgary SouthEast
Edmonton North
West Edmonton
Kamloops
Kelowna
BC Distribution Centre
Langley
Lethbridge
Nisku
Red Deer
Regina
Richmond
Saskatoon
Vancouver
Victoria
Woodbridge