Progression Hip Thrust Bench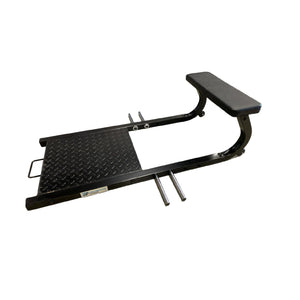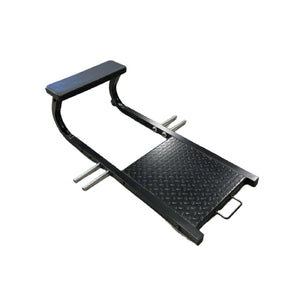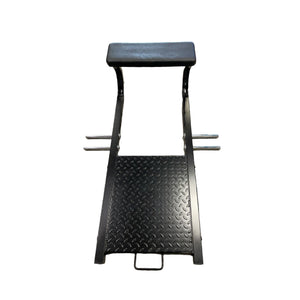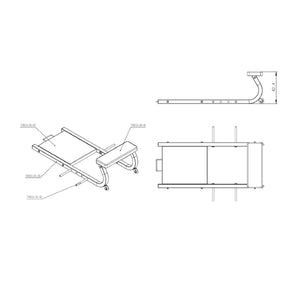 Progression Hip Thrust Bench
The hip thrust may be a funny-looking exercise, but it does incredible things for your glute muscles!
Studies indicate that few lower-body exercises can match hip thrusts for targeting your glutes and hamstrings. Their secret weapon is terminal hip extension – bringing your hips, shoulders and knees up from a relaxed "flexed" position into perfect alignment. You can get full value from it if you have the right bench. 
The Progression Fitness Hip Thrust Bench is designed to help you perfect your form and get the maximum benefit out of every hip thrust. Its features allow you to focus on the short swinging motion of your pelvis, properly squeezing your glutes, and maintaining optimum posture for safety and results.
A steel checker plate platform under your feet enhances stability and reliable foot placement.
A padded bench cushion acts as a pivot point for your upper back and then provides comfortable support once you've reached full hip extension.

Band pegs facilitate adding resistance tools like elastic loops – allowing you to up your challenge and engage your abductors – the muscles that wrap around the sides of your hips. (You can also add resistance by bringing a bar and weights into the act. You'll want to protect your hips with a foam pad or towel if you do.)

Transport wheels

 

give you roll-away storage convenience when you're done working out.
Specifications
SKU: EXGPROPFXHIPTHRUST
Height: 16.6" / 421.4 MM
Abbotsford
Calgary NorthEast
Edmonton North
Kamloops
Kelowna
BC Distribution Centre
Langley
Lethbridge
Richmond
Saskatoon
Victoria