Schiek 415 Power Series Lifting Gloves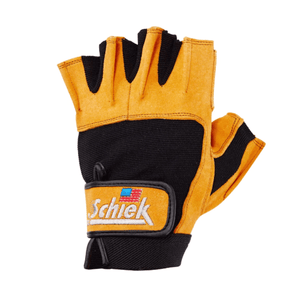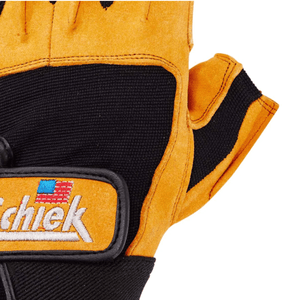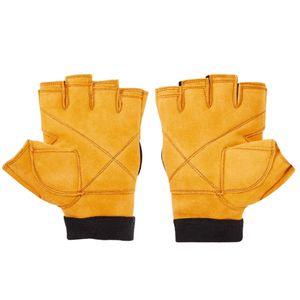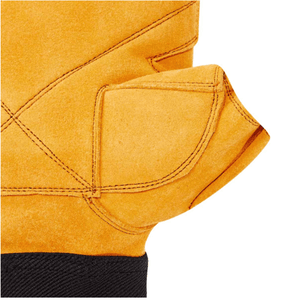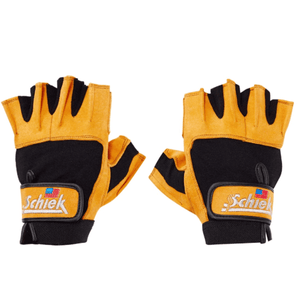 Schiek 415 Power Series Lifting Gloves
Meet The Schiek 415 Power Series Lifting Gloves
The Schiek 415 Power Series Lifting Gloves feature the patented easy-off fins. The 1/2 finger washable gloves are made with durable synthetic leather, guaranteed not to bleed and padded with gel in the palm and thumb area. The construction ensures a comfortable and secure grip for heavy lifts, making them perfect for weightlifting and strength training. The innovative design offers maximum protection and grip and is lightweight for long-term use and comfort. With these gloves, you can lift like a pro and improve your workout results.
Key Features
FINGERLESS GLOVE - The Schiek Sport model 415 power glove is a fingerless glove with patented fins, gel pad, and wrist support for optimal grip and total protection during weight lifting.
EASY OFF FINS - Trouble free removal of training gloves during intense gym workouts with the Schiek Sport Model 415 Power Lifting fingerless weight lifting gloves.
LONG LASTING - These weightlifting gloves for men are expertly crafted with long lasting and ultra durable materials, built to withstand gym workouts and give high performance over time.
EASY TO CLEAN GLOVES - Our work out gloves with straps are easy to clean and maintain, the Schiek Sport model 415 power lifting can be washed to keep them super fresh and hygienic.
HEAVY DUTY - Made of ultra durable faux leather materials and reinforced heavy duty stitching, these weights gloves with wrist support can handle even the most grueling workout routines.
Size Chart
Available at Flaman Fitness online or "try before you buy" at one of our 19 locations across Canada.
Specifications
SKU:
EXASCK415GXS Schiek 415 Power Glove Xsmall
EXASCK415GS Schiek 415 Power Glove Small
EXASCK415GM Schiek 415 Power Glove Medium
EXASCK415GL Schiek 415 Power Glove Large
EXASCK415GXL Schiek 415 Power Glove Xlarge