Spirit CU900 Commercial Upright Bike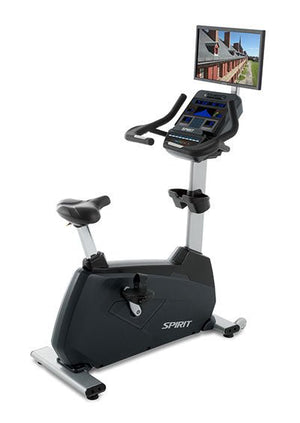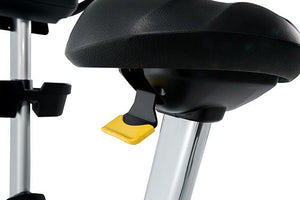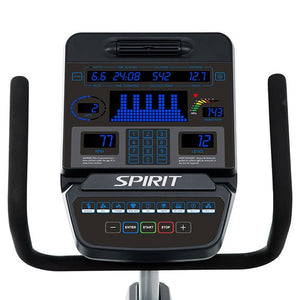 Spirit CU900 Commercial Upright Bike
The CU900 Upright Bike boasts features that provide users with precise fit and function and a beautiful console to track performance. The seat height securely locks and adjusts at infinite increments while the molded handlebars provide ultimate comfort. Pedal motion is smooth and consistent with industrial roller bearings and 1" crank axel that can power through any climb.
KEY FEATURES
Adjustments
You can adjust the seat easily and intuitively by pulling up on the lever under the seat.
Comfort
The seat and backrest are made of high durometer foam pads; the pedals are also padded for less stress on your feet.
Heart Rate % Profile
There is a bar graph integrated into the console that lets you know where your heart rate is in relation to projected maximum (calculated when you enter your age in the programming section of each program).
Flywheel System
A heavy duty 30 lb. flywheel results in more inertia (Revolutions Per Minute & Watt output).
Generator System
This unit uses a generator to power the console. Therefore there is no need for an electrical hookup.
Commercial Warranty
Frame: Lifetime
Generator: 5 Years
Parts: 3 Years
Labor: 3 Years
Specifications
SPECIFICATIONS
Mechanical
Product Weight:                    143 lbs.
Product Dimensions:            48 X 25 X 55 in
Weight Capacity:                  450 lbs.
Electrical
Heart Rate:                          Contact & Telemetric
                                             (Chest Strap sold separately)
Resistance:                          40 Levels