TuffStuff Multi-Purpose Bench - CMB 375
$799.99
$799.99
$799.99
$799.99
$799.99
$799.99
$799.99
$799.99
$799.99
$799.99
$799.99
$799.99
$799.99
$799.99
$799.99
$799.99
$799.99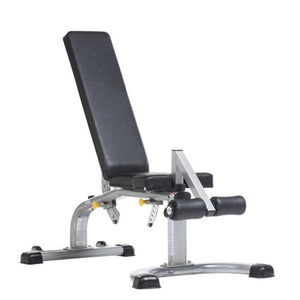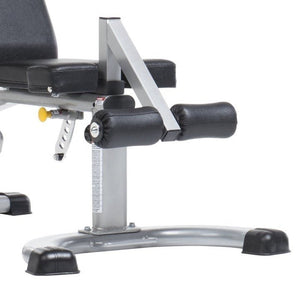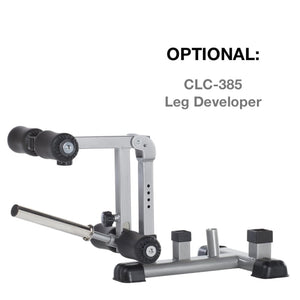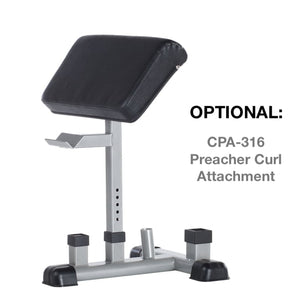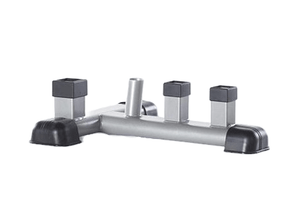 TuffStuff Multi-Purpose Bench - CMB 375
$799.99
$799.99
$799.99
$799.99
$799.99
$799.99
$799.99
$799.99
$799.99
$799.99
$799.99
$799.99
$799.99
$799.99
$799.99
$799.99
$799.99
Play all the angles in your free-weight workout.
The highly adjustable TuffStuff Multi-Purpose Bench (CMB-375) features an independents seat adjustment, leg hold down support and seven angled back pad settings, taking you from a decline to a flat bench to a fully upright position. That range makes this light commercial adjustable FID bench is ideal for a wide variety of upper body dumbbell and free weight exercises, including bench presses and military presses.
Also known as the Evolution Multi-Purpose Bench, this bench is part of TuffStuff's innovative Evolution Series – representing the company's five-decade commitment to quality control. All concept-to-prototype development, testing, refinement and other engineering and design processes are carried out in TuffStuff's Chino, California facility, resulting in greater product customization, faster turn-around and the ability to set new construction, functionality and feature standards for home consumers and commercial facilities alike.
This bench works well by itself or inside a power cage, half-rack, or smith machine, where it makes the perfect platform for barbell workouts. You can also expand your exercise options by adding the optional preacher and /or sit up-friendly curl leg developer attachments. An accessory storage option is also available, while a built-in handle and wheels come standard for easy rollaway storage after your workout.
TuffStuff Preacher Curl Attachment CPA-316

Flaman Fitness | TuffStuff Preacher Curl Attachment
TuffStuff Evolution Leg Developer Attachment CLC-385
Flaman Fitness | TuffStuff Evolution Leg Developer Attachment
TuffStuff Storage rack for Preacher Curl and Leg Developer
Flaman Fitness | TuffStuff Storage rack for Preacher Curl and Leg Developer
Model: CMB-375
Specifications
SKU: EXGTUFCMB375
Weight: 102 LB
Dimensions: L 66" x W 32" x H 52" in
Maximum Weight: 600 LB / 272 KG
Frame: 2 x 3" 11-Gauge Oval Tubular Steel Frames with a Combination of 2 x 2" Round Tubing. All Welded Construction Conforming to Structural Welding Code-Steel Standards and Specifications
Finish: Powder Coat Finish – Platinum Sparkle Main Frame and Cathedral Gray Weight Stack Protective Shields
HOME LIFETIME WARRANTY
Lifetime on everything to the original purchaser when used only in a HOME environment, applies to defects from manufacturer only.
*See Owner's Manual for details*
LIGHT COMMERCIAL WARRANTY
10 YEARS:
 

Structural Main Frames, Welds, Cams and Weight Plates
5 YEARS:
 

Pivot Bearings, Pulleys, Bushings, Guide Rods and gas Shocks
1 YEAR:
 

Cables, Linear Bearings and Pull-pin Components
6 MONTHS:
 

Upholstery, Finish and Rubber Grips
ALL OTHER PARTS
 

not Mentioned, One Year From the Date of Purchase to the Original Purchaser.
Light Commercial Use:
 

Light Commercial Warranty Applies only to Facilities Like Hotels, Apartment Complexes, Personal Training Studios, Fire & Police Stations, etc. Where the Equipment Would be Used by no More Than 30 People per day
Burlington
Edmonton North
West Edmonton
Ontario Distribution Centre
Kamloops
Kelowna
BC Distribution Centre
Lethbridge
Red Deer
Regina
Richmond
Saskatoon
Victoria
Woodbridge