WalkingPad R1 Pro Compact Treadmill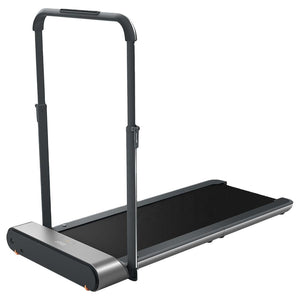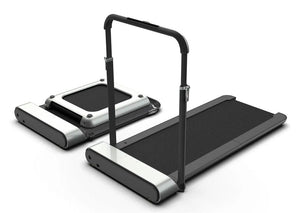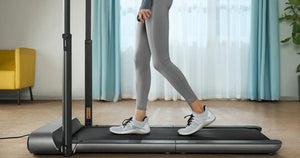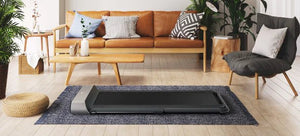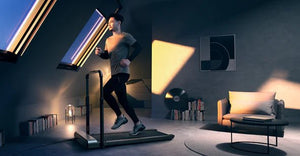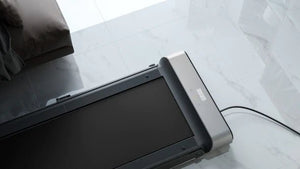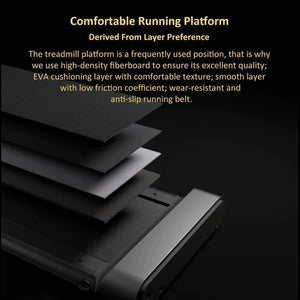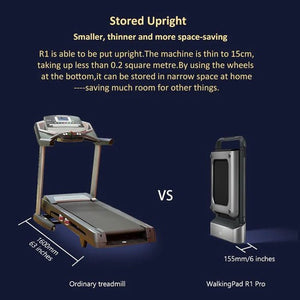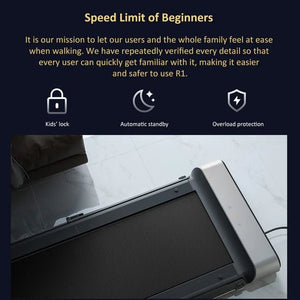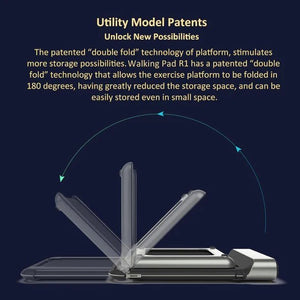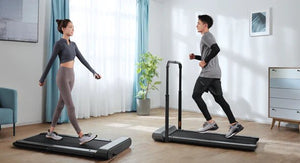 WalkingPad R1 Pro Compact Treadmill
Elevate Your Fitness Routine with the WalkingPad R1 Pro Compact Treadmill
When it comes to revolutionizing your fitness regimen, the WalkingPad R1 Pro Compact Treadmill takes the lead. This ingenious 2-in-1 treadmill isn't just a piece of exercise equipment; it's your ideal fitness companion, designed to cater to your every need. 
Compact and Built to Last
One of the standout features of the WalkingPad R1 Pro is its ingenious 180-degree folding design. This design marvel makes it incredibly compact, so it can seamlessly integrate into any living space. With the stability arm conveniently folded down, you can effortlessly slide this fitness gem under your desk. It's like having a personal fitness trainer right at your fingertips, allowing you to sneak in those much-needed steps while you work. 
Not only is it space-efficient, but the R1 Pro is also constructed with the utmost care and precision. Its robust aluminum alloy frame, high-density fiberboard, and multi-layer shield come together to form a fortress of durability. The shock-absorbing and noise-reducing features take your workout to a whole new level, providing a quieter, safer, and supremely comfortable exercise experience. 
  Whisper-Quiet Performance
Gone are the days of loud, intrusive treadmills. The WalkingPad R1 Pro boasts an enhanced brushless motor, specifically designed to reduce noise levels to a minimum. Whether you're walking or running, this treadmill ensures that your fitness journey remains a peaceful and distraction-free one. Your workouts are no longer a nuisance to your family or neighbors – the R1 Pro lets you exercise in peace. 
Stay Connected While You Work Out
The WalkingPad R1 Pro understands that staying connected is crucial in today's world. With a built-in mobile phone holder, this treadmill offers more than just a fitness experience. It becomes your personal entertainment hub, allowing you to watch videos, follow your favorite shows, or even stay connected with friends and loved ones through your smartphone. 
In summary, the WalkingPad R1 Pro Compact Treadmill is a game-changer for fitness enthusiasts. It blends versatility, durability, and convenience seamlessly into one impressive package. With its compact design, quiet performance, and entertainment features, you can now step up your fitness game with ease, all while staying connected to the world around you. Elevate your fitness routine to new heights with the WalkingPad R1 Pro. 
Key Features:
2 sport modes, can be used as an under desk walking pad at a top speed of 6km/h, or a running treadmill up to 10km/h.

 

Advanced pressure sensor monitors the movement area and user's pace to adjust the speed, which truly frees your hands.

 

Eye-catching LED display for reading data clearly whether under strong light or dim light.

 

Convenient App control: mode switch, start, speed up, slow down, stop, and other operations.

 

Sturdy aluminum alloy frame is lightweight yet strong enough to support maximum user weight up to 110kg (242lb).

 

1.25hp brushless motor and shock-absorbing multi-layer shield design offer you a quieter walking experience without disturbing others.

 

Special holder for your mobile phone or tablet PC, allow you to watch videos or chat with friends.

 

Safety clip and handrail protect your safety while running or walking.

 
Foldable design and built-in transport wheels make it easy to move and store, perfect for home and office.

 
Available at Flaman Fitness online or try before you buy at one of our 19 locations across Canada. 


Specifications:
SKU: EXTOMTR1PRO
Material: Aluminum alloy
Speed Range: 0.5 - 10km/h
Weight Capacity: 110kg / 242lb
Motor: 1.25hp brushless motor
Mode: Running mode / Walking mode
Rated Voltage: 110V/220V
Applicable Age: 14 - 60 years old
Dimension: 150 * 72 * 90cm / 59.0 * 28.3 * 25.4in
Folded: 98 * 72 * 15.5cm / 38.6 * 28.3 * 6.1in
Walking Surface: 120 * 44cm / 47.2 * 17.3in
Platform Height: 7.7cm / 3.0in
Net Weight: 33kg / 72.75lb
Package Weight: 38kg / 83.78lb

Package List:
1 * Walking Pad
1 * Power Cable
1 * Remote Control
1 * Lanyard
1 * Wrench
1 * User Manual】
Abbotsford
Calgary NorthEast
Edmonton North
Kamloops
BC Distribution Centre
Langley
Red Deer
Richmond
Vancouver
Victoria