Xebex Flat Incline Decline Bench 3.0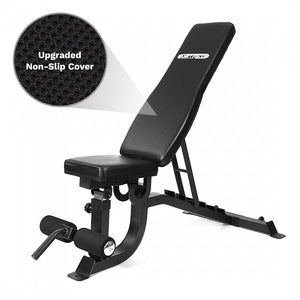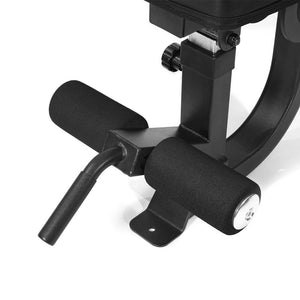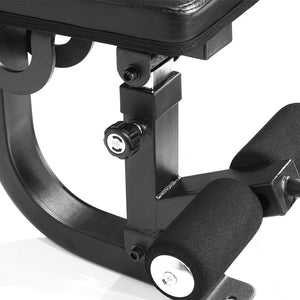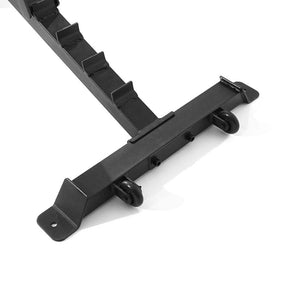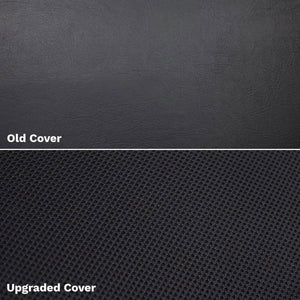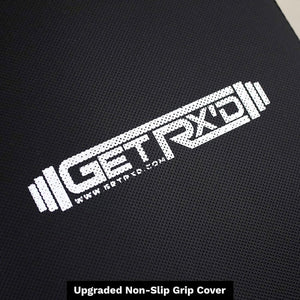 Xebex Flat Incline Decline Bench 3.0
Looking for more options, comfort, effectiveness, and safety in your strength workout? The Xebex Flat Incline Decline Bench 3.2 delivers all of the above and more.
Versatility: This bench plays all the angles, with six positions ranging from decline to approximately 90s degrees of incline. You can also take advantage of four seat adjustments to put you in the perfect position for optimum workout benefits.

Comfort:  A 3" thick back pad provides the support you need while cushioning your body through your heaviest lifts and most strenuous exercises.
Safety: An upgraded non-slip seat cover grips your body to keep you in place no matter how much you strain and sweat.
Effectiveness: The FIDB 3.2's low-to-the-ground design provides a stable base for maximum leg drive.
Ease of Storage: This bench features both a welded handle with ergonomic grip and large castors to make light work of wheeling it to an out-of-the-way spot after your workout. And it takes up less space, thanks to a reduced footprint and a more compact and stable design overall.
Specifications
SKU: EXGXEFIDB3
Bench Flat: Yes
Bench Incline: Yes
Bench Decline: Yes
Preacher Curl: No
Leg Developer: No
Leg Stabilizer: Yes
Bench Press Rack: No
Adjustments: 6 Adjustment Angles, Ranging From Decline to Approximately 90 Degrees, 4 Different Seat Positions With a Minimal gap Between Seat and Back pad, Foot pad Adjusts in 3 Different Positions
Moving Wheels: Yes
Footprint - Length (Inches): 53
Footprint - Width (inches): 29
Footprint - Height (Inches): 20 (top of pad/Seat When Flat) /56 (Seat Back in Fully Upright Position)
Machine Weight (LB): 64