Aztron ECLIPSE Soft-Top SUP - 11'
$999.00
$999.00
$999.00
$999.00
$999.00
$999.00
$999.00
$999.00
$999.00
$999.00
$999.00
$999.00
$999.00
$999.00
$999.00
$999.00
$999.00
Price
$1,299.00
You save 23%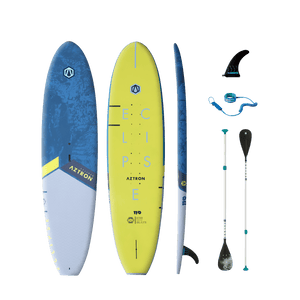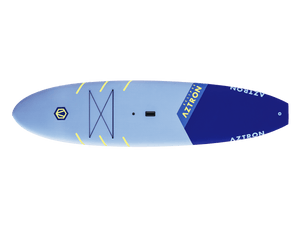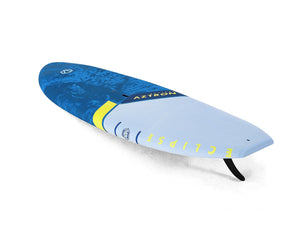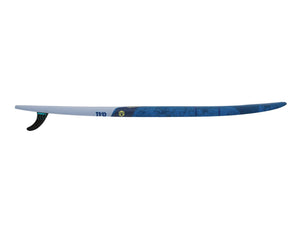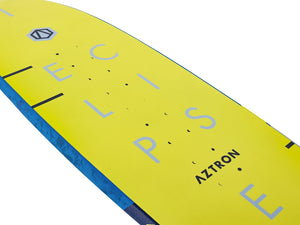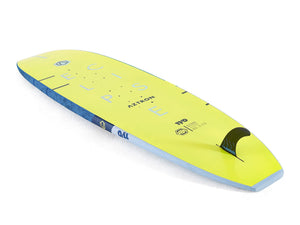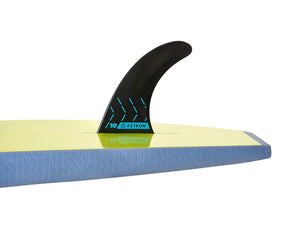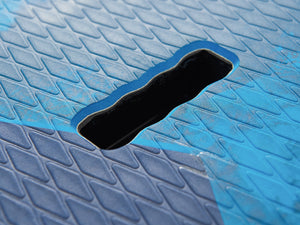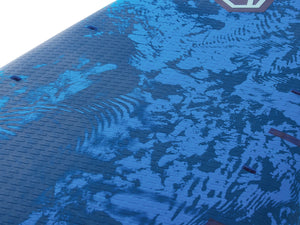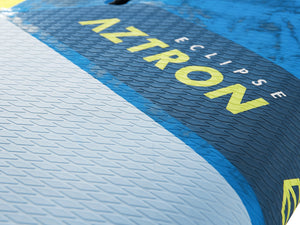 Aztron ECLIPSE Soft-Top SUP - 11'
$999.00
$999.00
$999.00
$999.00
$999.00
$999.00
$999.00
$999.00
$999.00
$999.00
$999.00
$999.00
$999.00
$999.00
$999.00
$999.00
$999.00
Price
$1,299.00
You save 23%
The ECLIPSE 11'0" Soft-Top SUP is an entry-level all-round hardboard with a twist. It makes the most of the epoxy board with its soft-top full deck, giving the board plenty of volume, great stability, and extreme lightweight portability. The round outline offers excellent control while the soft landing platform makes the paddling very forgiving and comfortable.
The ECLIPSE is built with an EPS waterproof foam core, reinforced with two full-length stringers and wrapped with fiberglass layers to give it incredible strength, stiffness and ultimate performance. A slick HDPE bottom further protects the board and ensures you a smooth ride during your early paddle boarding sessions. Don't get a beginner board that will leave you wanting more, get the the ECLIPSE and get the most out of your sessions!
FEATURES:

Composite Soft-Top Technology: Soft EVA top wrap, double stringer technology included to add rigidity and strength to the board. Laminated with fiberglass to add overall impact strength
Designed for the beginner-to-intermediate paddler who pursues stable and easily-controlled paddling
Full deck of 5mm thick diamond-groove EVA footpad
Air vent plug provides protection against delamination. The 2-way valve lets air escape from the core of the board during rapid temperature changes on the hot days
Integrated D-rings and safety leash ring
Front bungee system
Center built-in handle
10" reinforced nylon fin with US fin box system
Ready-to-Go Accessory Pack: including 10' coil leash and STYLE aluminum adjustable paddle
TECHNOLOGY:

EPS FOAM CORE
The AZTRON soft top board is built around a HD-EPS (20kg/m3) waterproof foam core. This thermo-molded High Density Expanded Polystyrene closed cell core gives the board super lightweight buoyancy and outstanding rigidity. The unique construction of the soft-top SUP is resistant against potential water leakage for enhanced structural integrity. This soft-top board is an ideal choice for beginners and those looking to grow their SUP skills.
HDPE SLICK BOTTOM
Features a slick and durable HDPE (High Density Polyethylene) bottom surface which improves safety in the event of impact absorption, while ensuring durability and slick speed for a smooth ride.
ULTRA SOFT EVA FULL DECK
The entire top deck and rails are covered with a 5mm thick diamond-grooved EVA pad, making the board very safe, durable and comfortable to ride. This full EVA deck features soft bumper rails that protect the board from paddle dings and minor abrasions caused by bumping into docks or other obstructions.
BUILT-IN CARRY HANDLE
The Soft-top SUP features an integrated deep handle that is completely recessed, making it easier for you to carry the SUP. The handle helps you grab your board easily when it's lying flat on the ground or on the water.
AIR VENT
The integrated air vent allows the air pressure to balance between the EPS foam core of the SUP and the exterior of the board. This air vent design protects the foam core board from de-lamination when temperature changes cause the air to expand. The air vent reduces board stress effectively, prolonging the board's life.
INTEGRATED BUNGEE CORDS
The expandable and adjustable front bungee system lets a rider "grab and go" with safe and easy gear access. Easily attach extras like your dry bag or loose gear, snacks and your water bottle.
10.0 NYLON FIN
This 10.0 nylon fin is versatile, high-performance and suitable for all conditions. Made with fiberglass filled nylon, it makes your ride smooth and efficient. The US fin box setup offers the option of using a high- performance fin for faster speeds.
ACCESSORIES:
STYLE ALUMINUM 3-SEC PADDLE
The Aztron STYLE Aluminum 3-Section Paddle offers the perfect combination of top quality and value for your money. With a user-friendly, 3-piece adjustable design and an adjustable range of 165–220cm, it ensures every paddler – no matter his or her size - is able to have a go.
This paddle's low-aspect design makes it easy to lift out of the water with each stroke - and great to lean on while wave riding. The STYLE Aluminum Paddle is a standard accessory with all Aztron air boards.
10.0' SUP COIL LEASH
The Aztron 10' coiled SUP leash is built with 7.5 cm wide quality neoprene wrap cuff, 6mm coiled TPU cord, and double stainless steel swivels with molded ends. The coiled leash is great for paddle boarding as it doesn't drag behind you like a traditional surf leash. Riders don't have to worry about getting tangled up in the coil leash.
For day-to day paddling, the Aztron SUP leash ensures performance to the highest standard in a wide range of conditions.
*Standard accessory of all most Aztron air boards*
10.0" ALL-ROUND US CENTRE FIN
This soft-top and epoxy board fin is versatile, high-performance, and suitable for all conditions. Made of nylon-reinforced plastic and built of SoftFlex material, it makes the ride safer for yourself and for other riders nearby.
Seamlessly connect turns and move up and down the board. This neutral and well-balanced template offers a combination of drive, speed and response for modern hard board paddling.
*Compatible with all US fin boxes*
SPECIFICATIONS:

SKU: EXOAZTECLIPSE
Length: 
11'0" / 336 CM
Width: 
31" / 78 CM
Thickness: 
4.75" / 12 CM
Volume: 
280 L
Max. Users:
 

1
Rec. Rider Weight

: 
120 KG / 264 LB
Max. Payload: 
140 KG / 308 LB
Weight: 
14 KG / 30 LB
Fin Box:
 

US Fin Box
No specifications for this product.
Abbotsford
Brantford
Calgary NorthEast
Edmonton North
Ontario Distribution Centre
Kamloops
Kelowna
BC Distribution Centre
Lethbridge