Xebex XT3 Plus Sled
$1,899.00
$1,899.00
$1,899.00
$1,899.00
$1,899.00
$1,899.00
$1,899.00
$1,899.00
$1,899.00
$1,899.00
$1,899.00
$1,899.00
$1,899.00
$1,899.00
$1,899.00
$1,899.00
$1,899.00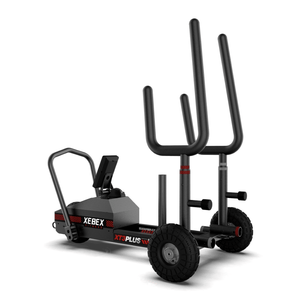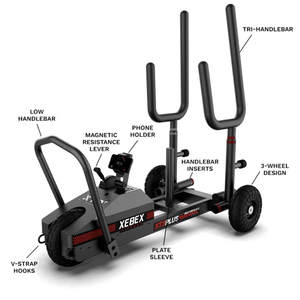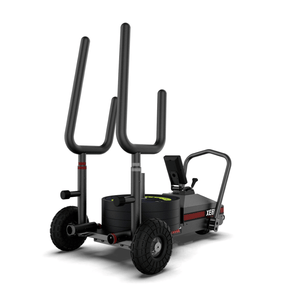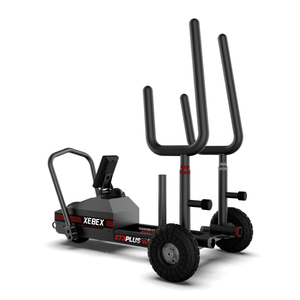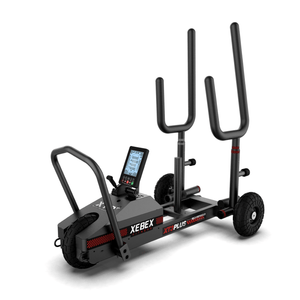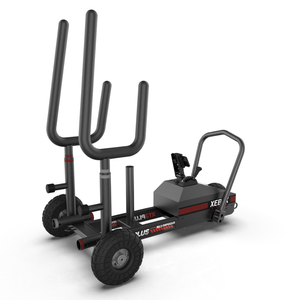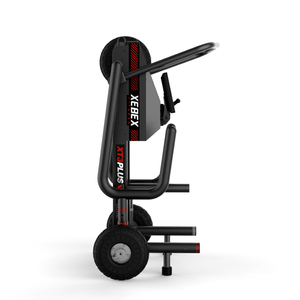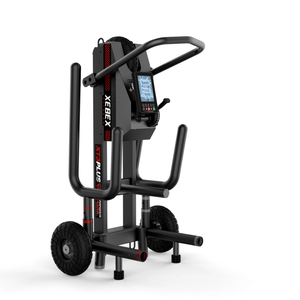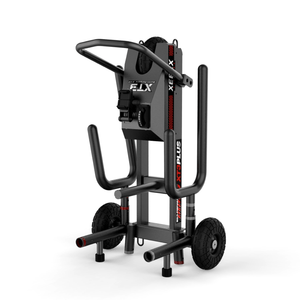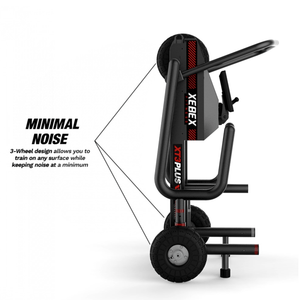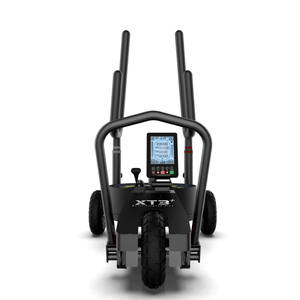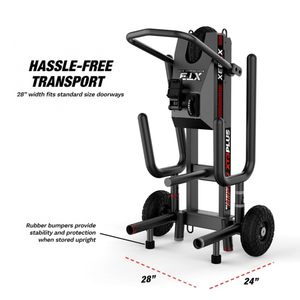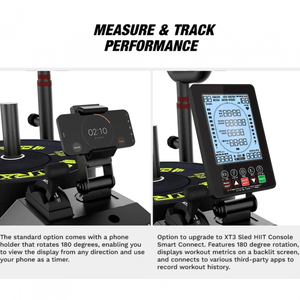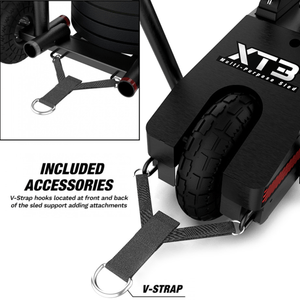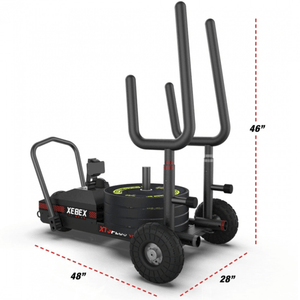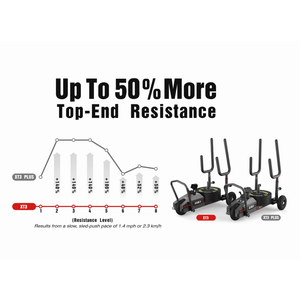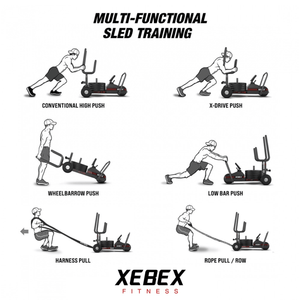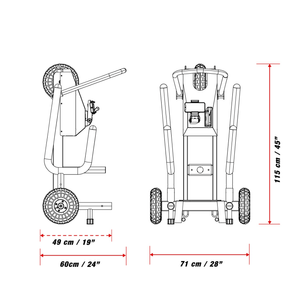 Xebex XT3 Plus Sled
$1,899.00
$1,899.00
$1,899.00
$1,899.00
$1,899.00
$1,899.00
$1,899.00
$1,899.00
$1,899.00
$1,899.00
$1,899.00
$1,899.00
$1,899.00
$1,899.00
$1,899.00
$1,899.00
$1,899.00
The Xebex Fitness XT3+ Plus Sled is an innovative training tool that brings conventional training and modern technology together to provide an advanced workout experience. Intelligently designed to enhance strength and conditioning regimens with an optional, easy-to-use console that enables the user to track their speed, distance, watts, and more. The wheeled design allows for training on virtually any surface while keeping noise at a minimum; the Tri-Handlebar and sled base provide multi-functional pushing, pulling, as well as wheelbarrow movement options. The variety of functions that the XT3 Sleds offer would normally require numerous individual pieces of equipment and enough floor space, while the XT3 Sleds conveniently store vertically in a 28" x 24" area.
The Xebex Fitness XT3 PLUS Sled uses 12 total magnets to generate resistance whereas the previous XT3 version only used 8 magnets. With the 4 added magnets, we've increased the top-end resistance of the XT3 PLUS Sled by up to 50% compared to previous models.
Overall, the Xebex XT3 is a very solid wheeled sled. The monitor, the extra levels of resistance, and the more versatile handle design are all excellent features... Factoring in price and frequent sales from Get RX'd, I think the XT3 represents a strong value overall." - Written Review by Garage Gym Lab
"As to if I think it's better than the M1, I'd have originally said they were pretty even... but that resistance change really pushes me a little bit more towards this one." - Video Review by Gluck's Gym
MULTI-FUNCTIONAL SLED TRAINING
The greatest benefit of using the XT3 Sled is the ability to perform various movements anytime and in any place. Every feature of the sled is designed to provide a multifunctional training tool. For example - the XT3 Sled offers built-in wheelbarrow function just by inserting the Tri-Handlebar into a different position. View our Prescribed Exercises Library for more training options.
MEASURE AND TRACK PERFORMANCE
The standard option comes with a phone holder that rotates 180 degrees, enabling you to view the display from any direction and use your phone as a display for the apps you'd like to use during training (heart rate display, timer, etc).
TRAIN SMARTER
Upgrade to the XT3 Sled HIIT Console Smart Connect for an enhanced training experience that lets you view your performance metrics such as speed, distance, watts, and more on a backlit display and connect to various third-party apps to record your workout history.
MINIMAL NOISE
The 3-wheel design allows you to train on virtually any surface while keeping noise at a minimum; no more loud metal dragging on concrete or lack of grass/turf to stop you from getting a good workout in.
MAGNETIC RESISTANCE
A magnetic resistance lever fires up the intensity from levels 1 to 8; the harder you push, the greater the resistance.
VERTICAL STORAGE
Space-saving 28" x 24" footprint makes storage convenient when stored upright. Rubber vertical storage bumpers at the contact points provide stability and protection.
HASSLE-FREE TRANSPORT
Enjoy hassle-free transport as you take your workout anywhere you prefer. At 28 inches wide, the sled fits through standard-size doorways for effortless transport.
BI-DIRECTIONAL MOVEMENT
Push, pull, or attach a harness to either side of the sled. Attaching a harness to the 2-wheel side provides the best wheel-to-ground contact for the front wheel, engaging the resistance more effectively.
TRI-HANDLEBAR AND LOW HANDLEBAR
Adjustable handlebar positions allow athletes to perform a variety of exercises and target different muscle groups for more tailored training. Insert the Tri-Handlebar into the base to use the sled as a wheelbarrow and add weight onto the plate sleeve to increase the load.
INCLUDED ACCESSORIES
The included V-strap supports attaching a harness or rope so you can mix up your regimen. See the Prescribed Exercises library for workout ideas.
DESIGNED FOR INDOORS AND OUTDOORS
The sled is coated with anti-UV black powder coat to withstand the elements.
UP TO 50% MORE TOP-END RESISTANCE
The XT3 Plus Sled resistance uses 12 magnets instead of the 8 found on the original XT3 Sled, resulting in up to 50% more top-end resistance.
AMPLE ROOM FOR PLATES
A 12-inch plate sleeve with a 2-inch diameter at the center of the sled allows users to load up on standard weight plates for added weight during wheelbarrow exercise and to ensure front tire has enough traction with the ground with the higher levels of resistance.
Specifications
SKU: EXGXEBSLDXT3PLUS
NOTE: Console seen in photos NOT included. Console is an upgradable item found here
Flaman Fitness | Xebex XT3 Sled Console
| | |
| --- | --- |
| Length | 46" / 116 cm |
| Width | 22" / 55.8 cm |
| Height | 48" / 121.9 cm |
| Machine Weight | 102 lbs / 46.36 kg |
| Max Weight Capacity Single Wheel | 225 lbs / 102 kg |
| | |
| | |
| Max Weight Capacity 3 Wheel | 385 lbs / 175 kg |
| Boxed Dimensions | 46" x 22" x 22" / 116.8 x 55.8 x 55.8 cm |
| Maintenance | Maintain tire pressure 35 PSI |
| Warranty | 10 years frame, 1 year parts/console |
Edmonton North
Ontario Distribution Centre
Kamloops
BC Distribution Centre
Lethbridge