Xebex XT3 Sled Console
$199.99
$199.99
$199.99
$199.99
$199.99
$199.99
$199.99
$199.99
$199.99
$199.99
$199.99
$199.99
$199.99
$199.99
$199.99
$199.99
$199.99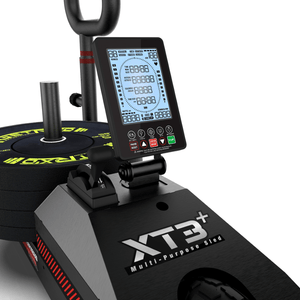 Xebex XT3 Sled Console
$199.99
$199.99
$199.99
$199.99
$199.99
$199.99
$199.99
$199.99
$199.99
$199.99
$199.99
$199.99
$199.99
$199.99
$199.99
$199.99
$199.99
Console upgrade available for the Xebex XT3 Plus Sled Found here:
 Flaman Fitness | Xebex Sled XT3
TRAIN SMARTER
Upgrade to the XT3 sled console for an enhanced training experience that lets you view your performance metrics such as speed, distance, watts, and more on a backlit display and connect to various third-party apps to record your workout history.
Tracks all essential metrics on 1 screen including: Time, Distance, Calories, Speed, Watts, RPM, Heart Rate, and Resistance Level. Set up custom Interval and Target Programs by Time, Distance, or Calories. Connects to Bluetooth and ANT+ chest belts.
Specifications
SKU: EXGXEBSLDXT3CONSOLE
Edmonton North
Ontario Distribution Centre
BC Distribution Centre
Lethbridge